Ready-to-drink: To freshen off this summer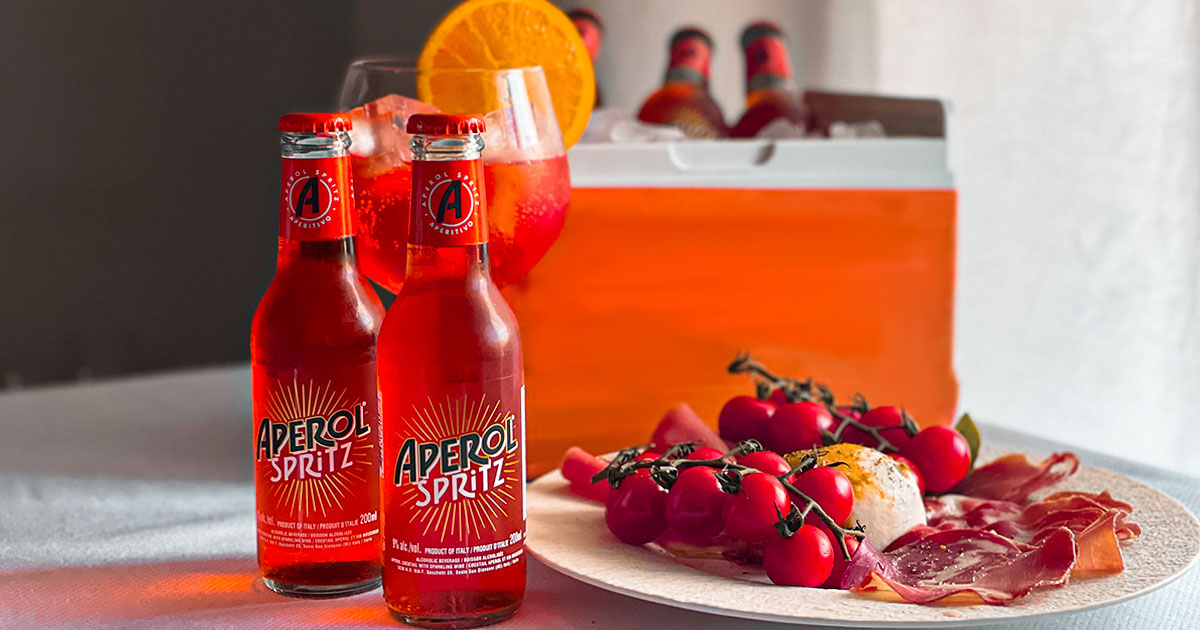 You don't need to be a psychic to see the different drinks in cans and bottles invade the shelves of the SAQ, the LCBO, and the various grocery stores. Here are our selection of ready-to-drink cocktails to freshen off this summer selected especially for you, gentlemen. With or without alcohol, there is something for everyone.
White Claw : Tasty and Strong Iced Teas
Great new release from Canada's #1 selling ready-to-drink brand, White Claw® Hard Seltzer Iced Tea. Made with sustainably sourced brewed tea and a hint of natural fruit flavour, it is available in a variety of the following refreshing flavours including Lemon Iced Tea, Peach Iced Tea and Mango Iced Tea. In addition, Raspberry iced tea will be available exclusively at the SAQ and Strawberry iced tea will be exclusive to grocery stores and convenience stores. A really refreshing and pleasant product.

romeo's sonic, the little brother of romeo's gin is added to ready-to-drink
Just in time for summer, romeo's is launching its own line of ultra-premium seltzer in the Quebec grocery and convenience store network. The romeo's sonic marks the beginning of an important step because after the success of romeo's gin spirits, it's ready-to-drink alcoholic cocktails based on gin as well as their alcohol-free version, romeo's is now entering the world of malt-based seltzer, with a unique, innovative and distinctive offering.
All the signature botanical expression of the award-winning gin, romeo's gin, can be found in the three unique flavors of the line: watermelon and hibiscus, cucumber and rose as well as grapefruit and rosemary. Each of the 355ml cans contains only 4 grams of sugar and 100 calories. The alcohol content is 4% alc./vol. Learn more about the founder, Nicolas Duvernois, here.

Pista Ready-to-Drink Iced Coffee
At Café Pista, an iced coffee to drink from a can is appearing in the ready-to-drink department. We are far from your Frappuccino, this one is funny strong in coffee due to its Cold Brew base, its presence is there and its taste is funny on a hot day when you need energy. Perfect to try in your favourite cocktails. Moreover, there is the Espace Vin Public, a nice refreshment bar, in their café on boulevard Saint-Laurent.
To find on their website and many retailers.
Aperol Spritz to go: To Feel Like you're in Italy
Don't feel like following the classic Aperol Spritz recipe by buying a bottle of sparkling, Aperol and soda? Never mind, Aperol has thought of you by launching its ready-to-drink version of Aperol Spritz. You can drink it straight from the bottle, but I advise you to pour it without a glass filled with ice and add the classic slice of orange.

Learn more on the Aperol tradition here
Lyre's: For alcohol-free enthusiasts
This flawless, alcohol-free combination of Lyre's Spiced Cane, Lyre's Dark Cane, Ginger, and Lime Zest is a non-alcoholic tribute to this iconic blend. A handcrafted blend of classic flavors, evoking notes of ginger, lime, caramel and spice. Perfect for drivers.
Walter Craft Caesar joins the ready-to-drink
The artisans behind the all-natural Caesar mix, Walter, are proud to present their famous vodka cocktail in Ready-to-Drink format, now available across the province through the SAQ and LCBO network.
This iconic cocktail from our beautiful country proves to be a nutritious appetizer that calms the appetite, an effective hangover remedy and for some, it is simply a drink elevated to cult status. Walter will be the ideal companion for your festive events. Its generous size of 458 ml makes it the tasty cocktail that can be carried everywhere!
Buy the classic version in SAQ
Buy the Classic version in LCBO