The Nacarat Terrace at The Fairmont The Queen Elizabeth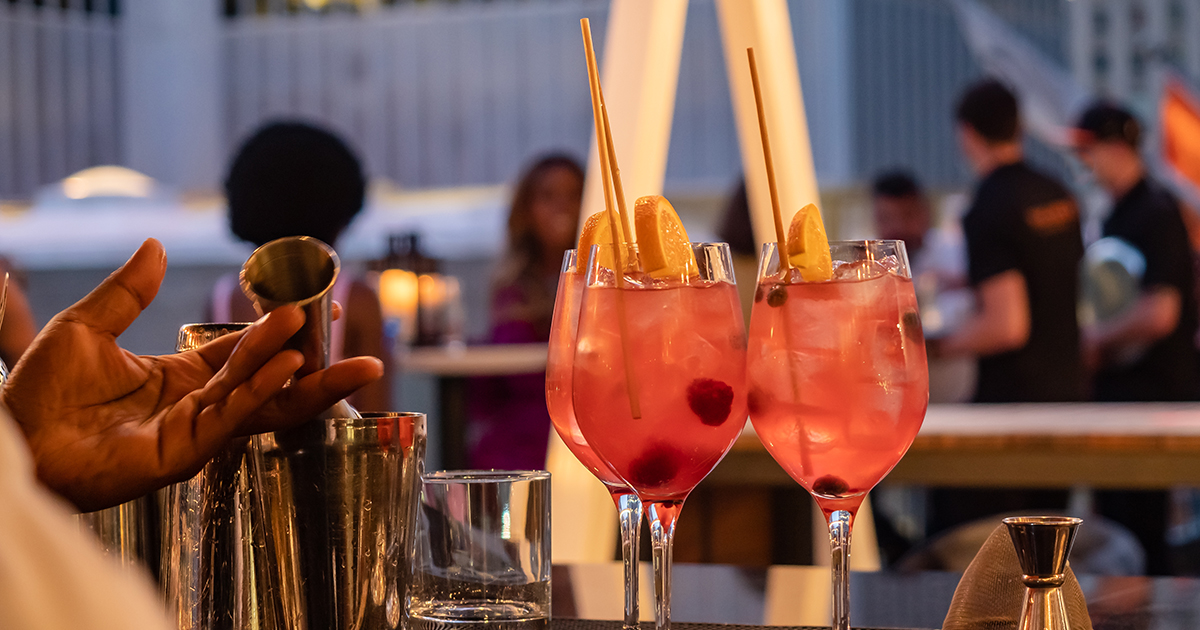 Here's an urban terrace in the city centre of the metropolis. The Nacarat Terrace is located on the 3rd floor of the Fairmont The Queen Elizabeth, the latter has just celebrated its 4th anniversary. The place is simply magnificent with its view of the Esplanade Ville-Marie, Mont-Royal, the Sun Life Building, one can hardly imagine better, if it is only its cocktail menu.
The Nacarat Terrace: The perfect entertainment
It was with Arnaud Bourdy, Bar Manager at Nacarat that I discussed this. 'People need to be entertained after the pandemic, they want to be outside. If we're lucky with the weather, it's a wonderful summer ahead. We believe that customers will linger at a table for a cocktail or eat with friends relatively early in the day and enjoy the early evening since the nightlife is less present in Montréal, 'said the manager. You can find a menu similar to previous years with the grill, seasonal products, plates to share, etc. In fact, the Rosélys restaurant is now open with the restaurant's new chef, Edgar Trudeau-Ferrin, a great option for a full menu.
A terrace in 3 sections
The terrace is divided into 3 sections for 2021. The bar section with high tables (on the other hand, impossible to sit at the bar for 2021) where the DJs meet, the BBQ section with its many seats and sofas as well as a lounge section with bottle and board service which is perfect for groups.
As for the cocktail menu, it will be composed of refreshing products and will be constantly evolving according to the demands and tastes of customers. For those wondering when the Nacarat bar opens, it will be in September according to Mr. Bourdy, when cool weather appears.
The Nacarat terrace is open, depending on the weather, from Wednesday to Saturday from 4 p.m. to 10 p.m. and Sunday from 2 p.m. to 22.
Originally published in the Gentologie Magazine Issue 8
Share the post "The Nacarat Terrace at The Fairmont The Queen Elizabeth"