August is National Men's Grooming Month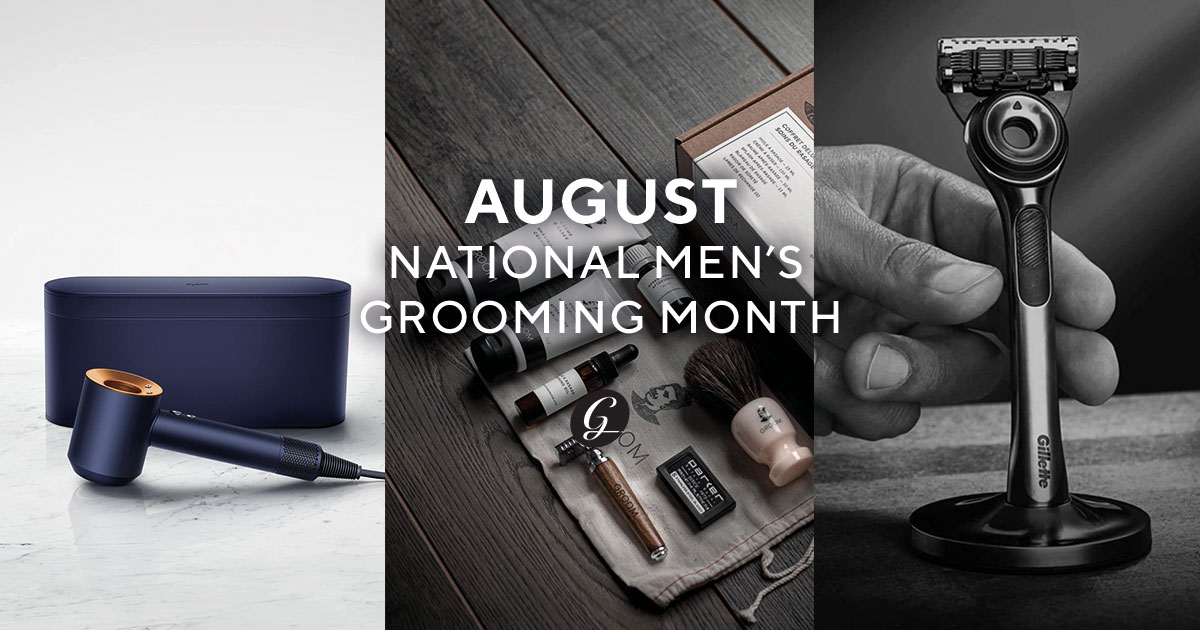 Dear gentlemen, at last, a month for you! August is National Men's Grooming Month. Throughout this month, we will share articles on shaving, hair care, facial care, skincare, perfumes and more.
Why celebrate National Men's Grooming Month?
It's quite simple, there's still a lot of stigma around men's grooming. But in today's society, it's just not acceptable to be scruffy, smelly, and neglected. So catch up, dear gentlemen! It's time to get in gear to make sure your body and appearance are taken care of appropriately, that's what National Men's Grooming Month is all about.
In addition, your partner will only be flattered by this gesture that you will make, that you take care of yourself in order to seduce her or him. It's important to seduce, to keep your couple healthy and to impress the other with your daily efforts to conquer. A little extra that will reinvigorate your relationship.
How to participate?
Nothing could be easier, dear gentlemen. Get out of your comfort zone, try products for your face, with advice, of course, a new shaving cream, beard balms or face masks, you will only feel better.
But even more, make an appointment with your hairdresser or barber to be ready for the start of the school or office. If you've never tried it, plan a manicure treatment on your schedule. I know it can be annoying, but try to find a lounge that you like (little trick, those of hotels like the Fairmont The Queen Elizabeth, the Fairmont Château Frontenac, the Four Seasons Hotel Montreal or the Ritz-Carlton have lounges of aesthetics to the design which is far from being feminine by the way).
With that said, regularly visit our National Men's Grooming Month section which will constantly be enhanced, by following this link. Also, our latest Gentologie Radio podcast, in french, talks about the new hairstyle and products, take a look here.