Colmar Ski : style, luxury and Italian performance on the slopes
13:35
updated on Jun Fri 2022 14:41
It's a plethora of memories that came back to me when I had this email on Colmar Ski. Although I never had clothes of this brand, his name was not unknown to me. As a result, Colmar is a well-known Italian brand on the Alpine Ski World Cup circuit. It must be said that being younger, I was on the slopes every weekend. Living in Quebec City gave this opportunity to be less than 30 minutes from the great Quebec mountains such as Stoneham, Le Massif (a little further) or Mont Sainte-Anne. In short, the name of Colmar, resonated something for me and it was luxury and performance that I had in mind.
Colmar Ski : elegant and functional Italian luxury on the ski slopes since 1923.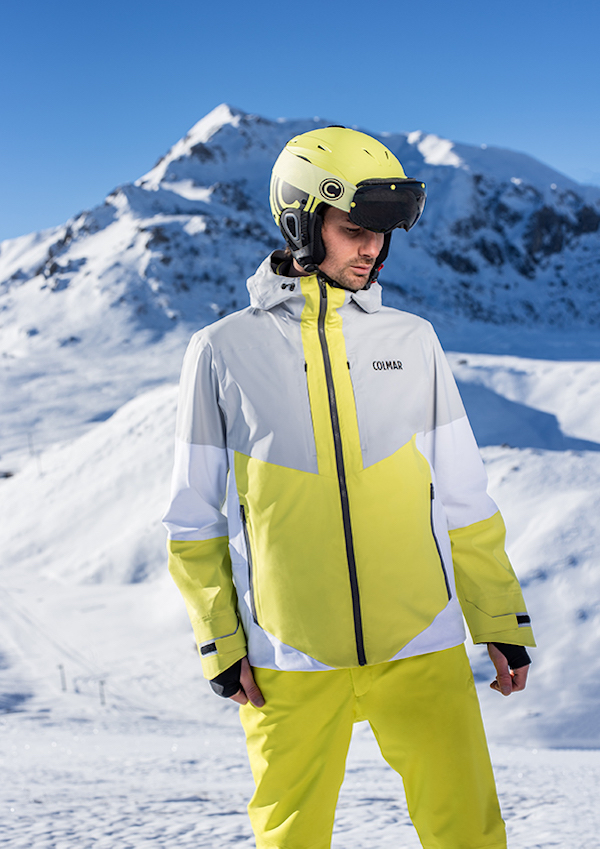 Colmar was born from the intuition of the paternal grandparents of the current president Mario Colombo, Mario and Irma, who, in 1923, decided to change their destiny by moving from their fixed salaried employment to the fascinating world of personal enterprise, so, it brings me a little bit even if I'm not in the textile world. Thus, the family founded the Manifattura Mario Colombo, which will be responsible for men's hat making and gaiters, very fashionable at that time and produced mainly by industries of Monza in Italy.
The name of the brand COLMAR was born on a pack of cigarettes, on which the grandfather had written some nominations for his company by submitting them to his friends. It is an acronym of six letters from his name and surname that was chosen: COLMAR. To learn more about the history of the company, I invite you to take a look at their site.
Since 1923, Colmar ski has been the forerunner of elegant and functional fashion on the slopes. The technical and sporty aspect of his clothing offers performance to the highest peaks snow, for a ski look, and après-ski, which always follows trends. It's an Italian brand after all, and that says Italian, says luxury and classic!
Colmar, a family-owned company, has earned an exceptional place in the winter clothing market thanks to the values of innovation, research and character established by Mario Colombo, the founder of the company. To this day, these pillars push the famiglia Colombo to develop technical clothes that have style.
Colmar: a leader in style and innovation
The 2017-18 ski collection places a special emphasis on innovation, with parts focused on improving performance. What's good with the 2017-2018 collection is that you will find overlapping and interchangeable parts, in addition to being waterproof and extremely functional. So, it's up to you to create your own look. Your snow pack will be as you wish.
Reborn
The company also has the environment at heart: the materials used by Colmar Ski are therefore more durable, the furs are all synthetic and the Thermosoft wadding is made with 50% recyclable fibers.
You're more of a classic style, but like performance? Colmar Ski recently unveiled its brand new Reborn capsule collection, which will look for styles of great skiers (Alberto Tomba, Zeno Colò, etc.) who ran for the brand, but in more sober colors. The collection is simply beautiful.
As I said above, here and internationally, several major ski teams wear Colmar Ski, such as the French Ski Federation and the Mont-Tremblant Ski Club to name just these.
You will find the brand in more than 100 sports shops across Canada and you can discover the collections on their site.
Share the post "Colmar Ski : style, luxury and Italian performance on the slopes"