Charles Simon Luxury Luggages: Travel With Style
13:35
updated on Jun Sun 2021 11:32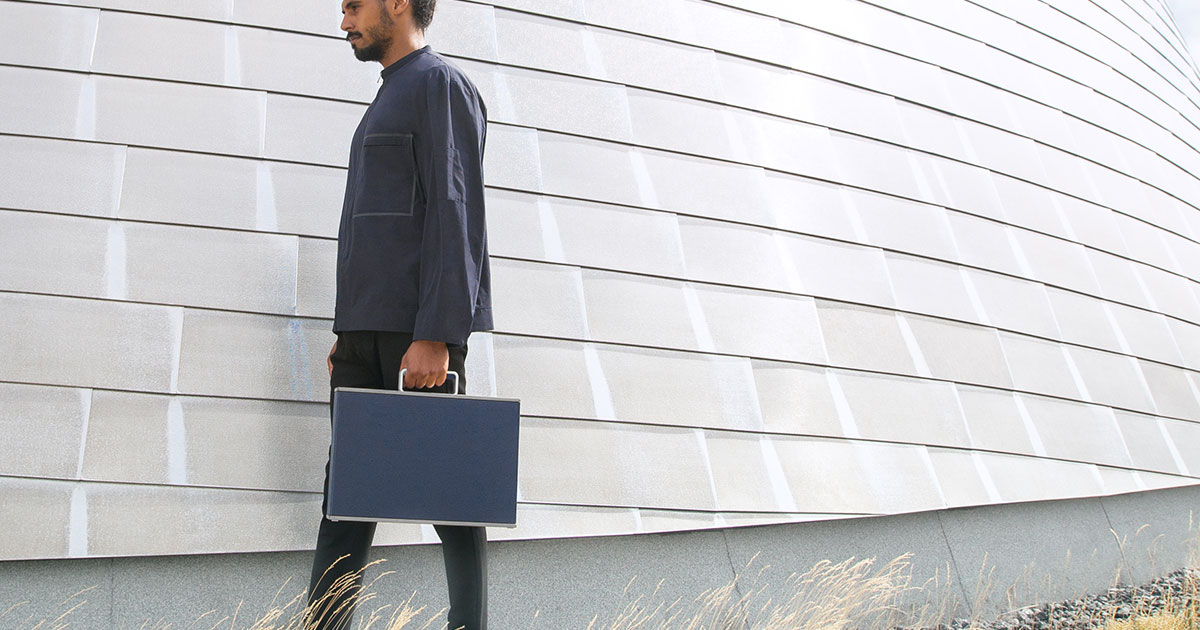 Ever wonder how luggage almost looks like each other, and often doesn't last / break often. The Montréal-based company Charles Simon is reinventing the way people travel.
Charles Simon: Bespoke first
The bespoke luggage designer is introducing a new line of baggage d'exception—a unique collection of travel pieces poised to transform both the design and aesthetics of luxury luggage.
Design is key for the brand. The look is minimalist, elegant and discreet, uniting beauty and performance. It took years of innovation for Charles and Simon—two former aeronautical engineers—to perfect. These pieces are as stunning as they are clever and designed to last a lifetime.
"The contemporary and discerning traveler demands exclusivity, outstanding quality and authenticity. Charles Simon meets and exceeds these expectations, which is what sets our brand apart," said Charles Girard-Tremblay. 
Three line for 3 occasions
Signature lines Bonaventure and Rupert—inspired by and named after Canadian rivers— are designed to be much more than functional travel pieces. They are works of art that coalesce craftsmanship with the precision of modern engineering. The recently released Mackenzie (on the cover) is designed for everyday use and elevates a briefcase to a style statement.
The structure of the luggage, inspired by aerospace and aeronautics engineering, is made with carbon panels combined with an anodized aluminum skeleton to ensure strength, durability and lightness. It's aluminum structure is then covered with two hollowed-out wooden pieces with a wall thickness of only 1.5 mm. This complex and unparalleled aluminum-wood combination has been developed in Charles Simon's engineering office.
The natural beauty of wood and each ray and knot make the luggage as unique as a fingerprint. Charles Simon's wood is far from being just simple wood. Charles Simon works closely with a "new generation" lumberjack who specializes in the extraction of submerged century-old logs in Quebec's lakes. This rich and very dense recovered wood is then carefully crafted by a luthier, with the greatest expertise. Unique and patented mechanisms like retractable wheels and handles allow the luggage to maintain a sleek appearance and optimum performance. The collection features a young bull leather exterior sourced from a French family tannery founded in 1927 and an Alcantara® suede interior lining.
Unique luggage
Every Charles Simon luxury travel piece is bespoke. Fully customized, each case is engraved with a unique serial number and the owner's name. With more than four noble wood essences, hundreds of combinations of leather and Alcantara® colors available, Charles Simon treats clients as co-creators, ultimately providing a piece that reflects each owner's creativity and needs. Every bag is handcrafted in Canada and therefore requires several weeks to manufacture. Also, the launch of an aluminum version of its already iconic luggage line was made e few weeks ago.
The original collection (wood version) is between 5,900 USD and 13,900 USD (between 7,750 CAD and 18,350 CAD). For the aluminum collection, it's between 3,990 USD and 9,990 USD (between 5,290 CAD and 13,190 CAD). The exclusive colors of the collection can be viewed and ordered on the Charles Simon website.
Originally published in the Gentologie Magazine Issue 2