The new Club Suite by British Airways, inspired by London
14:01
updated on Jan Tue 2023 11:16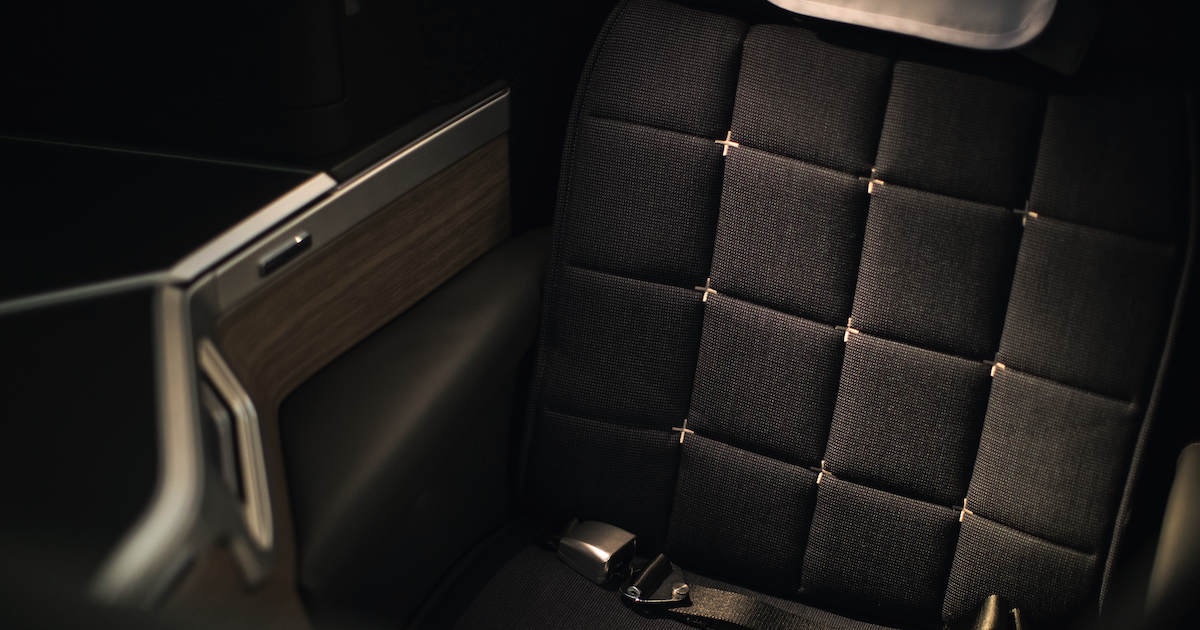 While British Airways is celebrating its 100th anniversary this year, it has seen fit to go big in updating its business class. Here is the Club Suite by British Airways . But before a little video on the 100th anniversary of British Airways.
The 100th anniversary video of British Airways
The Club Suite by British Airways , London refinement.
While receiving its all-new Airbus A350s in July, the company took the opportunity to unveil its new, highly anticipated Business Class seat, the Club Suite. The more sophisticated British Airways Club Suite offers direct access to the hallway, a suite door for privacy and luxurious flat seats in a 1-2-1 configuration. With 40% more storage, including vanity and mirror, WiFi, an 18.5-inch in-flight entertainment screen *, high-definition programming and PC / USB power outlets; All aspects of the Club Suite by British Airways have been designed with you, the customer in mind.
The A350 itself will also promote a feeling of well-being, space and calm due to the reduction of its noise level. Its high ceilings and ambient lighting that is intended to match the time of day and outdoor light. You will leave your flight rested thanks to higher humidity levels and air cooled by cabin pressure equivalent to an altitude of only 6000 feet.
In the first phase, the first A350s will begin short-haul flights between London and Madrid so that British Airways teams will improve their customer service and familiarize the cabin crew with the configuration of the new aircraft. In the second phase, starting October 1, 2019, the aircraft will begin to fly long distances. During this period, three more A350s will join the British Airways fleet and two Boeing 777s will also be equipped with the new cabin. It is only at the beginning of 2020 that the third phase will begin and we will see the Club Suite by British Airways on long-haul aircraft through the network.
Investment of £ 6.5 billion
Alex Cruz, British Airways' Chairman and CEO, said: "The arrival of our first A350 featuring our new Club Suite is one of the most exciting developments in our £6.5 billion investment programme.
"Each new suite has direct aisle access and comes with a personal door – design features which were incorporated as a direct result of the feedback we've had from our customers. We've worked hard to ensure every aspect of the Club World experience from the lounges we've refreshed, to the new gourmet menus from Do&Co on flights from Heathrow, and the luxurious bedding we've introduced from The White Company exudes the very British style and quality customers expect from us.
"At British Airways we have one of Europe's largest long-haul fleets and most far-reaching global networks, so it will take some time to make the cabin available to everybody. We hope that as more customers have the chance to experience it, they'll enjoy travelling in it as much as we've enjoyed designing it."
As part of British Airways' £6.5 billion investment for its customers, the airline is also delivering changes to its First, World Traveller Plus and World Traveller cabins, delivering exceptional new restaurant-style catering from Do&Co, rolling out industry-leading Wi-Fi on board and opening new lounges across the world. New routes being launched this year include Osaka, Pittsburgh and Charleston. Learn more about British Airways here
Are you traveling with Air Canada instead? Do you know the Air Canada Signature Suite in Toronto?
* The size of the onboard entertainment system screen varies slightly depending on the type of aircraft and will be between 17 and 18.5 inches.
Share the post "The new Club Suite by British Airways, inspired by London"