Discover the MMFA's Michal and Renata Hornstein Pavilion for Peace
10:40
updated on Jul Sun 2021 01:37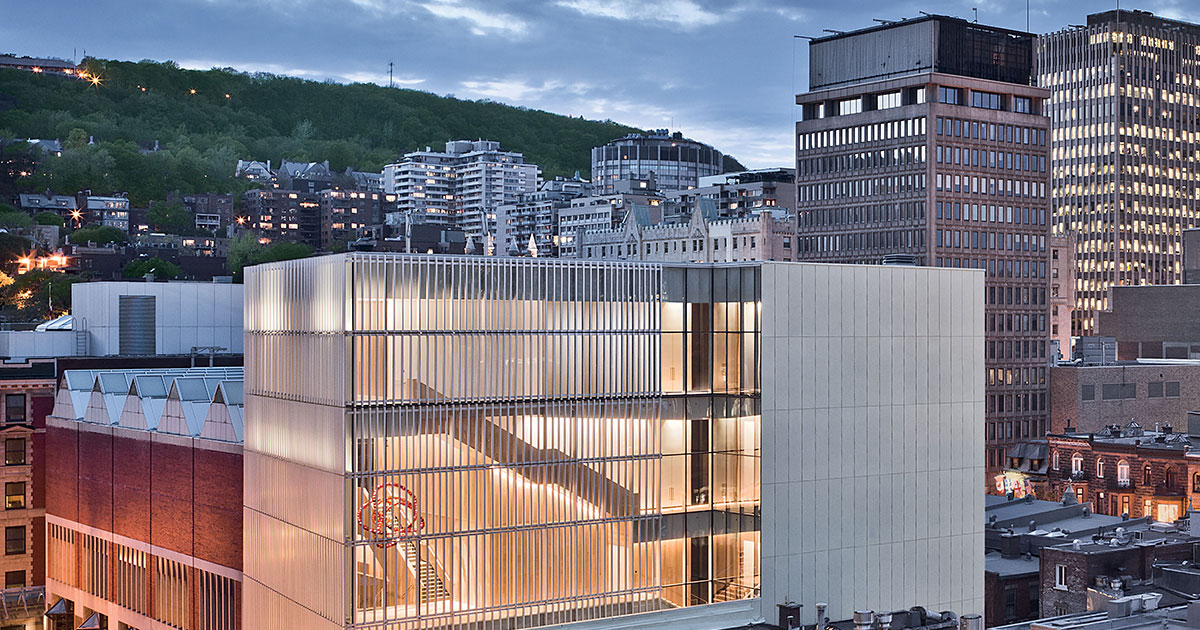 Discover the new Michal and Renata Hornstein Pavilion for Peace of the Montreal Museum of Fine Arts, a great addition to Montreal cultural landscape.
Michal and Renata Hornstein Pavilion for Peace: A legacy for Montreal
So I was at the opening on November 4th. A moving opening especially with the speeches of the children Hornstein, relating the various anecdotes of the family and the reason of this Pavilion.
"Our parents lived life on a grand scale," said their children, Norbert and Sari. "They squeezed a lot from the opportunities they were given. They lived a lot, accomplished a lot and gave a lot. To us, their children, they provided a model to shoot for. Our parents weren't just great individuals and a remarkable couple. They were citizens who loved Montreal, their adopted city, and contributed to making it an even more wonderful place to live."
I also visited the Pierre-Lassonde Pavilion of the Musée National des beaux-arts du Québec (I will tell you about it later) last year (summer 2016), whose architecture is totally different. One thing that strikes when entering the Michal and Renata Hornstein Pavilion for Peace is purity. The presence of the sponsors (yes, it takes money to build a museum) is very well integrated, they are present but also almost absent so we do not see them, it is something that annoyed me in the new pavilion Pierre-Lassonde, the omnipresence of the sponsors.
A major donation
So the Michal and Renata Hornstein Pavilion for Peace bears this name because it was built to accommodate the major donation of old masters of the latter, unfortunately recently deceased. One senses a kind of respect in this pavilion. Designed with a certain aeration, so much that one feels sailing over Montreal through these huge windows. Moreover, I hope that we will build a superb terrace with a bar for interesting evenings in summer, because Montreal lacks of rooftop of its various buildings, I was told that it might come for the case of the MMFA.
It is the 5th building on the campus of the Montreal Museum of Fine Arts, which includes more than 750 works from the Museum's international art collection, ranging from contemporary art to old masters, including several paintings The Hornstein during their existence.
Moreover, did you know that the Michal and Renata Hornstein Pavilion for Peace is the first leg for the Montréal's 375th anniversary. A legacy through contributions from various levels (municipal, provincial and federal) government.
"Target achieved! The first legacy project celebrating the 375th anniversary has been delivered… ahead of time," declared Nathalie Bondil, Director General and Chief Curator. "It will be an outstanding asset, raising the social, educational, cultural and tourism profile of Montreal and of the whole country. This collection, which was already reinstalled in 2011, had grown from about 300 to 430 works. Today it has made a spectacular leap forward, totalling 750 works ‐ a 147% increase since 2010 and 72% since 2011, barely five years later. This immense installation, following the story of art from the Middle Ages to the year 2000, has been enriched by the magnificent Hornstein Donation, by new acquisitions and loans, works cleaned, restored or newly framed and even masterpieces finally unearthed from the reserves. Simultaneously, a circuit through contemporary art, the Path for Peace, dialogues with the past within the lightfilled architecture of the pavilion. With its instructive videos and wall panels, educational and community‐oriented spaces and striking, innovative and elegant layouts, the Pavilion for Peace is a place of learning and delight for everyone: Yes, art does you good."
Education at the heart of Michal and Renata Hornstein Pavilion for Peace
What is even more moving, and has allowed to have a larger pavilion, is the gift of the patron Michel de la Chenelière, which thanks to his contribution, gave rise to the new International Workshop on Education and Training, Art therapy that bears his name. It is still not nothing to have added 1 floor to this magnificent pavilion. So the educational workshops at the Montreal Museum of Fine Arts have 12 workshops, 5 more than before the opening of this pavilion. This addition make it the largest space for educational art in an art museum in America.
I could talk to you for a long time about the new Michal and Renata Hornstein Pavilion for Peace but you will get a better idea by visiting it. And enjoy it, stay a long time, take a day and explore everything, there is so much to see! The latter is located on Bishop Street, but the entrance is always via the Jean-Noël Desmarais Pavilion on Sherbrooke Street.
Address
Montreal Museum of Fine Arts
1380, rue Sherbrooke Street West
Montreal (Québec)
H3G 2T9
Canada
Discover the Artistry section on Gentologie
Share the post "Discover the MMFA's Michal and Renata Hornstein Pavilion for Peace"