Aston Martin DBX: Sporty or Utility?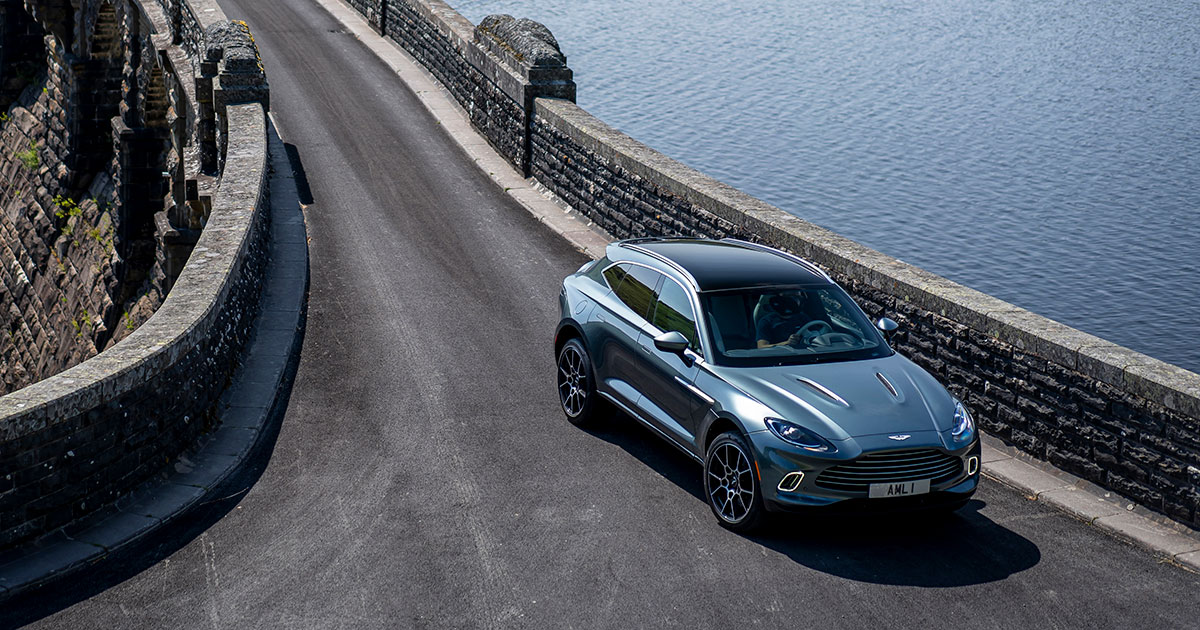 I am a great admirer of the Aston Martin brand. Anyone who has even for a second seen one of its cars driving on the roads couldn't help but admire the brand's sleek styling and dominant demeanour. When the British automaker announced that it was embarking on commercializing a sport utility vehicle, I was a little taken aback. Here's my road test of the Aston Martin DBX.
We know that the luxury SUV market is booming. Bentleys, Rolls-Royces, Lamborghinis and soon Ferraris are all trying to find their place there. But Aston Martin, the very symbol of dynamic driving and ultimate refinement… I grit my teeth, thinking it would only be a bad time to pass.
Fault. Not only is the DBX a worthy member of the Aston Martin family, but it pushes the refinement of the simple SUV even further, offering an almost perfect marriage between the sporty driving it genetically inherits and the aura of sophistication that surrounds it. His reason for being.
Aston Martin DBX: Not a simple SUV
Because this is Aston Martin, you couldn't just do it. Of course, aesthetically, the DBX 2021 is a true top model. Unlike those he faces in his class, he does not play the card of exaggeration.
Just follow the roundness of its curves, admire the long, streamlined bonnet and swoon with envy at a tailgate topped with a small spoiler, reminiscent of the dynamic personality of the whole, to be convinced. We are a stone's throw from the Vantage, the dynamic car of the range. And way beyond a simple SUV meant to look good.
Small precision, not only does the DBX have a silhouette to make its competitors green with envy, but it also has an undeniable advantage: its very design is all aluminum or composite, which makes it even lighter. We took it seriously at Aston Martin.
The cabin benefits from the same kind of refinement. Here, it's quality leather over quality leather. It is true that, in our test model, the tan-coloured leather was omnipresent, giving at first glance a somewhat striking impression. Please make no mistake about it, though. The attention to detail in cutting and assembly is visible and allows you to appreciate the look of the whole even more.
As for the seats, they are divine. Okay, maybe I'm exaggerating a bit, but the rather plump driver that I found impeccable support. And all the other testers I know have had the same feeling, no matter their build. It was a bit as if the seats moulded directly to our morphology. Divine, I tell you.
The only downside is an infotainment system inspired by older versions of the Mercedes vehicles, which even the German company has abandoned. I admit that it tickled me a bit.
Inspired Driving
The seat support is particularly useful when driving smoothly in urban areas. But it becomes even more so when you try to maximize the mechanics and components of this machine, which combines the qualities of a sportswoman with those of an adventurer.
The rigidity of the chassis and the entire hull allows for flawless steering. The weight, relatively low for a vehicle of this size, also favours faster movements without experiencing difficulties in dynamic driving.
In fact, everything about the DBX is all about driving, no matter your style. Suspensions are a model of technology. Double wishbones at the front and multiple rear arms in cast aluminum form the basis of the system. Add an electronically controlled 48-volt anti-roll system that replaces traditional metal bars to maintain lateral trim, as well as air springs to change vehicle height up to 45 mm. Why this height? Simply because it maximizes the dynamism of the whole of a sportier drive, and it increases ground clearance and angles of attack for the brave who dare to use their luxury SUV to face off-road trails.
Let's sort it out right here: yes, the DBX can go off-road and even has a drive mode and all-wheel drive to support it. But I admit that I didn't dare to do it, fearing a bit of damaging a vehicle that was not mine.
V8 engine as it should be. The 542 horsepower and 516 lb-ft of torque it delivers is a gift from the Mercedes AMG workshops that oversaw the design of the machine. Everything is paired with a fast and precise automatic transmission.
So, I admit, I still grit my teeth when I think of the Aston Martin DBX. I grit my teeth, but this time so as not to shout "again, again". Because I haven't had time to tire of this unique ride, this refined silhouette and, let's be clear, dozens of envious looks given to me during my test drive.
Visit the manufacturer's website here
Want to read Mr. Bouchard on Aston Martin and James Bond vehicles? Take part in our crowdfunding campaign for the print magazine now!
Article originally published in the Gentologie Magazine Issue 8