Ferrari Trento Brut and cavatellis with sausages and choy sum
12:07
updated on Jan Mon 2023 17:36
To make the recipe of Ferrari Trento Brut and cavatellis with sausages and choy sum (the rapini were not available when I made the recipe), I was inspired by a demonstration of Stefano Faita at the launch of his new sausages, which we also talked about in our article A perfect BBQ evening between gentlemen. Want to know more about the Ferrari Trento, it's here.
An article presented by Ferrari Trento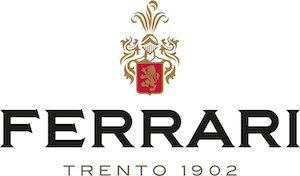 The Ferrari Trento Brut
According to our collaborator Claude Boileau, this sparkling wine that exudes the Golden apple, with the scent of wild flowers and yeasty aromas and fresh bread crust is elaborated with a minimum of 24 months on the lees, which also refines the bubbles that are otherwise persistent. It shines with a refreshing acidity and is in reasoned culture! A perfect match with sushi, shrimp tempura and many tapas.
I did not necessarily follow the advice of Claude for the agreements, however, with its acidity, it will cut well fat sausages and we will highlight the whole.
The cavatellis with sausages
To have a plate of pasta quality, you need good pasta. I also took those from my local grocery store, Conserva, who makes homemade dry pasta and who also sells choy sum. Another choice is the Ricciole by Favuzzi. You can also make yours.
Ingredients for Ferrari Trento Brut and Cavatellis with sausages
½ bunch of choy sum cut from Conserva
2 italian sausages from the Stefano Faita collection, usually, we only take the flesh for this recipe, but I made the sausages on the BBQ to have that smoky taste and good pieces in the mouth.
¼ cup of Ferrari Trento Brut
Pepper
¼ cup of grated Parmigiano Reggiano
1 bag of cavatellis from Conserva or other pasta
Olive oil for cooking
Parmigiano Reggiano grated for the service
Preparation
Cook your sausages on the BBQ according to the instructions on the package, about 20 minutes. Cut into pieces and keep to one side.
Boil salted water in a saucepan and cook the choy sum for 3 to 5 minutes.
Using a spoonful with holes or tongs, take out the choy sum and put them in cold water. Drain, chop and place in cold water and ice to keep their color green.
Return the pot (with the same water) to boil and cook the pasta al dente the time indicated on the bag. Drain and set aside. (Keep some cooking water for the "sauce")
Take a pan and heat a little olive oil in a saucepan.
Heat the sausages for 2 to 3 minutes
Add salt, pepper, garlic and choy sum and continue cooking for 7-8 minutes until choy sum is a little softer.
Add the Ferrari Trento Brut and let reduce by half.
Add pasta and Parmigiano Reggiano and mix well to coat the pasta. Add a little olive oil or pasta cooking water to make the whole thing more liquid.
Serve immediately with Parmigiano Reggiano and little truffle oil (2-3 drops) and herbs salt.
Pour yourself one (or two if you are accompanied) glass (s) from Ferrari Trento Brut.
The Ferrari Trento Brut in SAQ
Discover other Ferrari products in SAQ