The Grand Lounge of Ritz-Carlton Montréal by Grand Marnier
16:00
updated on Jul Fri 2022 12:55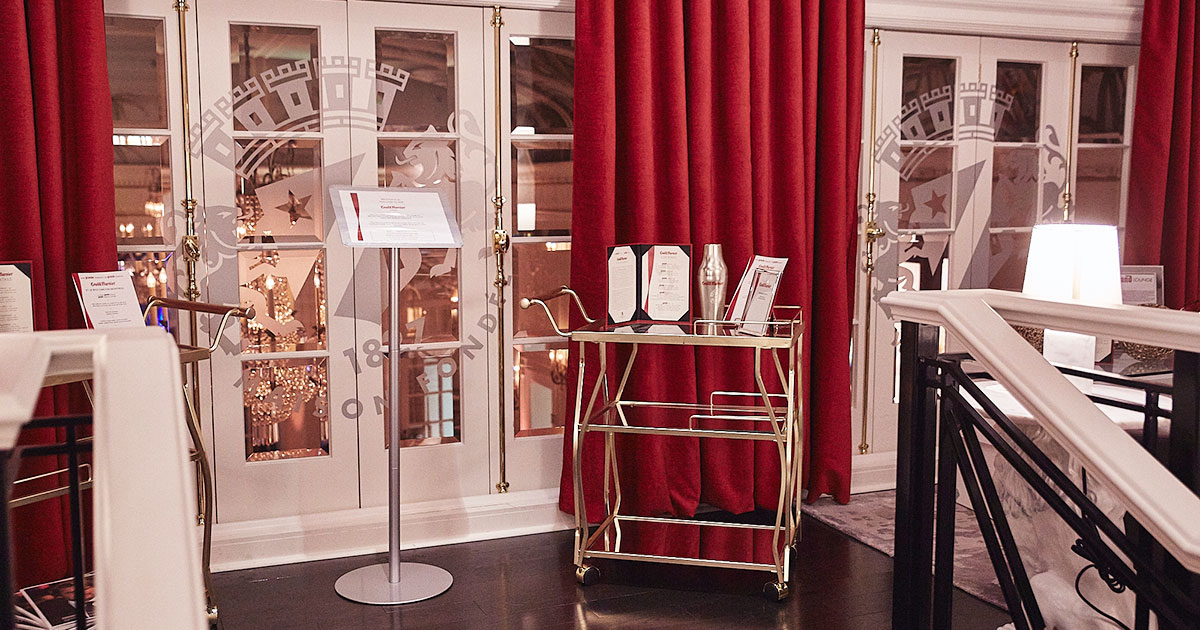 Grand Marnier and the Ritz-Carlton Montreal have joined forces to inaugurate a permanent space to pay tribute to their rich shared history. Planned for a period of three years, the Grand Lounge, located above the Palm Court on the 2nd floor, will be inaugurated on Monday, September 18, 2019, following the visit of the Master Blender, Patrick Raguenaud. Luxurious and embellished with a touch of eccentric modernity, The Grand Lounge is the first of its kind in Canada. It will offer a reinvented historic cocktail menu, featuring true classics with a modern twist.
Ritz and Grand Marnier, A Grand History
The two legendary names have been linked since 1880. Initially, the Grand Marnier was called Curaçao Marnier, but when Louis-Alexandre Marnier-Lapostolle invited his friend César Ritz to taste his creation, the latter was so enamored that he suggested a new name: Grand Marnier. "A great name for a great liqueur," he said, ignoring the trend at the turn of the century in Paris to call everything "small."
It was this original relationship between Louis-Alexandre and César Ritz that led, right where we are today, to this partnership with the Ritz-Carlton Montréal, which was visited by César Ritz in person at the inauguration.
The Grand Lounge: A Unique Experience
 "We're delighted to bring Le Grand Lounge to the Montréal community and share our vision of eccentric style mixed with the complex, sophisticated taste of our unique beverage blend," said Alyssa De Bartolo, Brand Manager Grand Marnier Canada. "Montréal is an undeniably influential cultural hub, making it the perfect milieu for our first Canadian lounge." 
Following the unveiling, Le Grand Lounge will be open three evenings (Wednesday, Friday, Saturday) per week between 8:00 p.m. and 11:00 p.m., with limited seating available, making it the perfect place for a late-night cocktail evening in Montreal!
Update April 2022: Check opening hours with the hotel.