Kréma Café at Fairmont The Queen Elizabeth
02:42
updated on Feb Sat 2022 15:00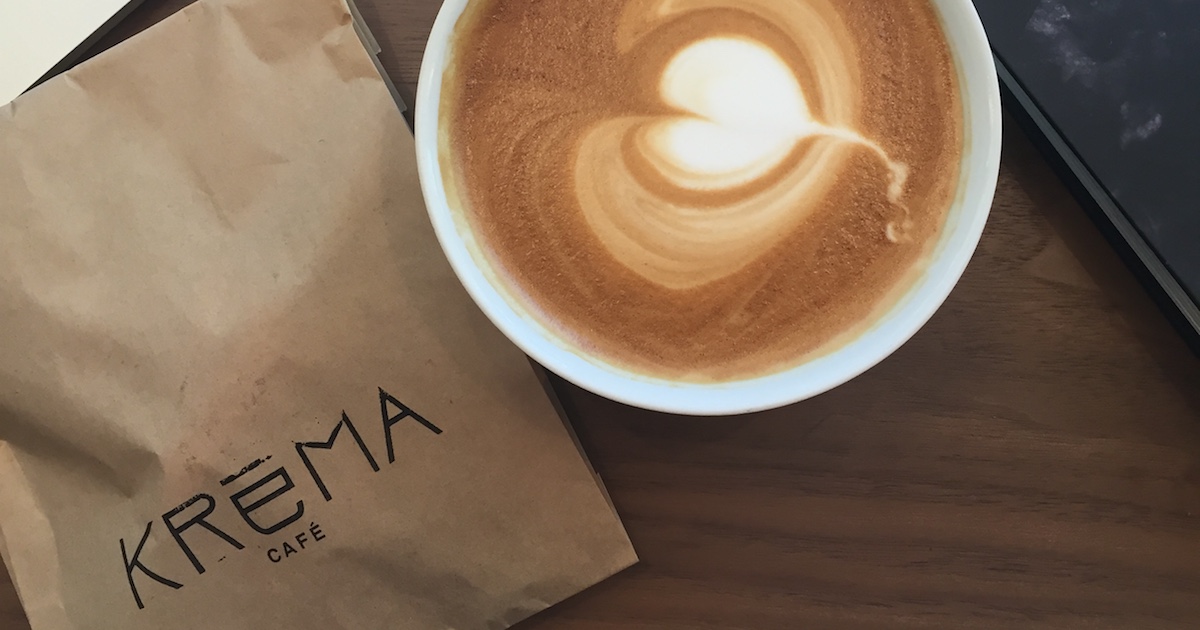 As he celebrates his first birthday tomorrow, July 10, 2018, we take this opportunity to present our first article in the Coffee Space series, coffees that we will propose to you each week in our newsletter "The Monday Coffee", here is the Fairmont's The Queen Elizabeth Café Kréma!
Kréma Café: A new kid Downtown Montreal
Although he is new to the neighborhood, he quickly made his way. I mention it first because it's one of my favorite coffees and I'm often there. I wrote my article about my 40th birthday here. This cafe has everything you need in a cafe. Good coffee, competent staff and a pleasant atmosphere.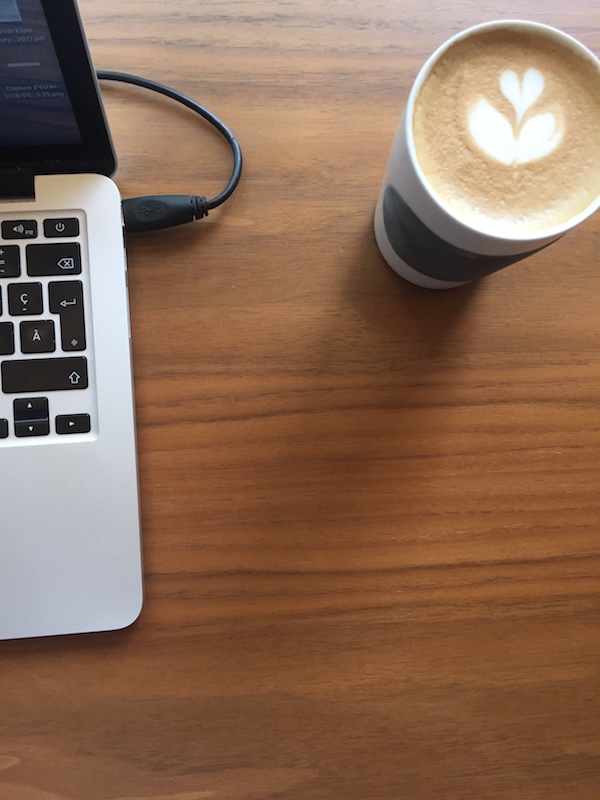 Let's talk about the staff first. The stability of the staff is really something important. Be recognized by name when you enter a café for example. It is not for nothing that Starbucks ask for your name, it is above all to know when you come back. Unfortunately, I do not go to Kréma Café often enough for this to happen, but I always recognize the same faces, and that gives me confidence, and you know that your coffee will be as good as the last time. I think of Maëlle, for example, who always offers excellent service and always has a smile. It's really fun to have such a warm welcome.
At the heart of the subject, the Kréma Café Coffee!
It's a coffee that tastes like coffee, and it's perfect as well. Let's start with the machine, a Victoria Arduino, according to what I can see in my research, it seems to be the model VA 358 White Eagle, a company of Italian origin founded in 1905! For the quality of the machine, we can not go wrong. And it's makes coffee at Krema Café, it's quite impressive to see the lines coming out or going into the congress heading to the café. In short, I do not think I need to draw you a picture. The menu is quite complete: cappuccino, latte, tea, etc. Speaking of tea, there is the tea service which is pretty
elsewhere. You can see it in the photo just below. I promise to try it one day. Do not mix with the tea service of the afternoon Rosélys.
The interest lies in the fact that the coffee is always perfect, always delicious. We are not mistaken. Bring it to the office or take it all in the beautiful colorful cups. I prefer the beautiful velvet cups , especially in winter, it's like a second layer of comfort in addition to coffee. It looks like a little coat that protects your drink.
Also, it would be difficult to miss pastries. The latter, which come from the Marché Artisans, are hand-made by Jean-Marc Guillot, Meilleur Ouvrier de France, and his team. The butter taste of the crescents and the nice crispy of these is the perfect compliment to your beverage. Sandwich and bagel morning are also offered on site. In short, the choice is not lacking.
To finish on the Kréma Café: The atmosphere.
Probably the only downside. It's quite noisy, but you must also think that it's also a hotel, you should not forget it, and that's normal. We do not find 6 students who take a table for two hours cons, and that's interesting. But also as it is a hotel, you can move to several places to go to work, not to stay in the cafe, which is really beautiful elsewhere. The decor is quite contemporary, but still really cozy. The couch and sofas are extra comfortable. It also lacks a few electrical outlets, but hey, it's a lesser, and it's a really interesting place that I love. It's easy to spend hours reinventing the world in front of the window overlooking René-Levesque Boulevard. It would only be missing one window to serve coffee to the passer-by, but it's the interior that would be colder. Short. A must to visit and drink your coffee in a luxury hotel.
Kréma Café
900 Boulevard René Levesque West
Montreal
Quebec, Canada
H3B 4A5