C2 Montréal 2022 : The event is back and in downtown Montréal!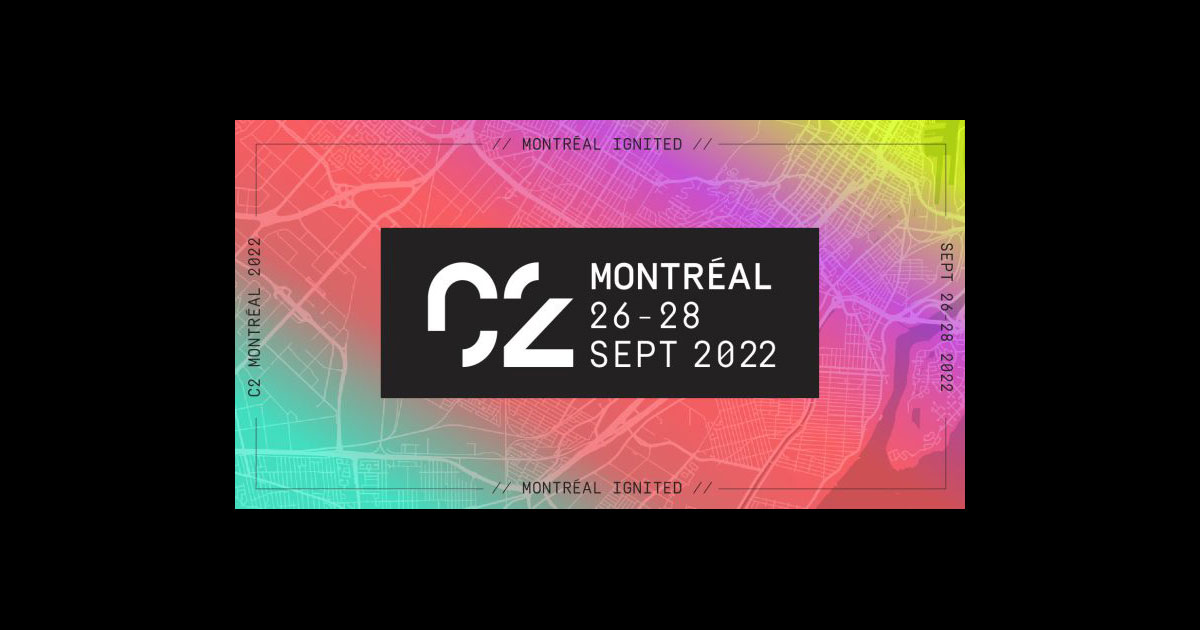 C2 Montréal and I, Normand Boulanger, publisher of Gentologie, have a great story in common. I was a volunteer during the first editions. At the beginning, at partner level and then to social networks. From my early years, I had suggested to the team to do "pop-ups" in certain places downtown, because when we left the site, we had the impression that C2 Montreal did not exist , did not radiate for the population. A few years later, for its 11th edition, C2 Montréal 2022, in partnership with Place Ville Marie and Fairmont The Queen Elizabeth, announces the return of its flagship event from September 26 to 28, 2022, downtown. Everything was announced at the C2 space of the Fairmont The Queen Elizabeth, which heralded this revival for the event.
The downtown core of the metropolis, the power of the heart of Montréal to promote C2 Montréal 2022
By settling in the heart of Montréal, C2 reaffirms its commitment to the city and will bring together leaders from the Montréal and international community, agents of change and the new generation of visionaries from the business world. Having experienced this event from the inside, you really feel in a bubble. The first edition was held during the famous "Maple Spring," and I really felt like I was in an isolated bubble and didn't know what was going on outside. It was good, but opening up will certainly help C2 Montréal in this post-pandemic period where everyone can connect and discover this event at the crossroads of business and creativity.
C2 President and CEO Jacques-André Dupont points out that "every year, C2 Montréal brings together thousands of participants to explore the rich intersection of business and creativity. C2 will continue to be a unique showcase of innovation for creators both at home and abroad. Once again, we will bring together leaders and organizations that have a deep desire to work together to promote Montreal, Quebec and Canada, and boost our economy."
Connecting in person, the highlight of this flagship event
We will say what we want, but it is really easier to connect in person than by virtual, there is this presence, this human warmth, these hooked atoms which sometimes leave us speechless and disengaged in virtual. Sharing a lunch, a meal, celebrating creativity, hearing people speak different languages, having workshops, master classes, it's all more pleasant surrounded by humans. Moreover, with the presence of Cult Nation among the partners, do not be surprised if Charlotte Cardin makes an appearance.
Innovation: The Heart of this 11th Edition of C2 Montréal
In a world where innovation is more important than ever, C2 Montréal 2022 will explore for this 11th edition the many ways to engage, inspire and elevate conversations in order to revive our business ecosystem and propel its recovery. C2 will highlight the richness and creativity of Canadian and international talent. Get ready this fall for world-class speakers, solution-focused workshops, increased networking, immersive experiences, and signature C2 creative content.
"Montreal is ignited by business, progress, the future, possibilities and opportunities. We are participating in a historic moment for Montreal's economic recovery and C2 is at the heart of it, as is its new strategic downtown location," says Claudine Blondin Bronfman, Chair of the Board of Directors of C2 Montréal. "We are a vibrant hub for business, creativity, innovation and opportunity, and C2 is demonstrating its dedication to Montreal and to ensuring it not only shines but thrives."
"Our downtown core, the economic and creative heart of the city and Quebec, is the perfect place to host the annual C2 Montréal event!" says Chantal Rouleau, Minister Responsible for Transport and Minister Responsible for the Metropolis and the Montréal Region. "The visionaries and leaders will gather and make this unique place vibrant and inspiring for exchanges and creativity. Congratulations and thank you to all those who make C2 Montréal a flagship event and make our city shine internationally."
A Completely Reimagined Experience
C2 has always been able to surprise and inspire. From its well-established headquarters in the heart of downtown Montreal, the C2 Montréal team has completely reimagined the event, resulting in many new features. For example, for the first time, elements of the event will be accessible to the public via the Esplanade of Place Ville Marie. The space will welcome Montrealers and tourists alike, who will be invited to discover activities featuring local artists as well as inspiring content, new technologies and some signature C2 classics.
Among the programming topics to be highlighted:
Rethinking cities for people, business and entertainment
The future of work: From mindful leaders to innovative work perks
Sustainability for profit: When tech and business can advance the fight against climate change
Decrypting Web 3.0: Opportunities, innovations and challenges for decentralized and safe communities
Connecting with your community: Marketing and content creation strategies for sustained engagement
Procurez-vous vos billets dès maintenant pour une édition qui brillera certainement encore une fois par ses connections entre le monde des affaires et la créativité.
Share the post "C2 Montréal 2022 : The event is back and in downtown Montréal!"