Louis XIII Cognac: L'Odyssée d'un Roi
13:49
updated on Jan Wed 2021 09:52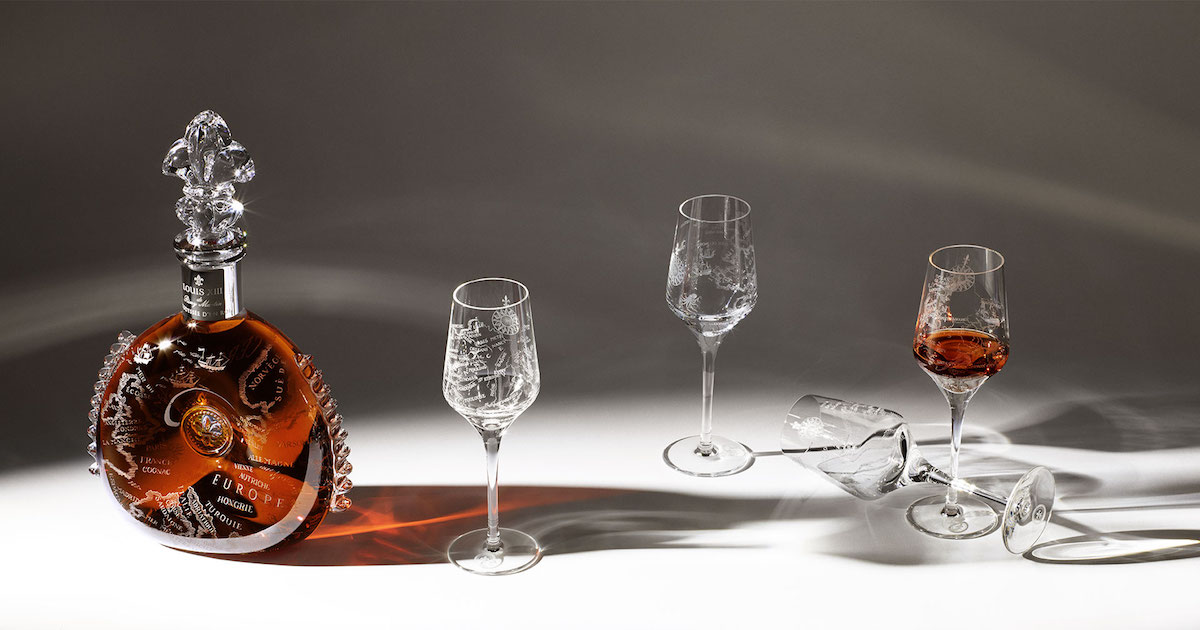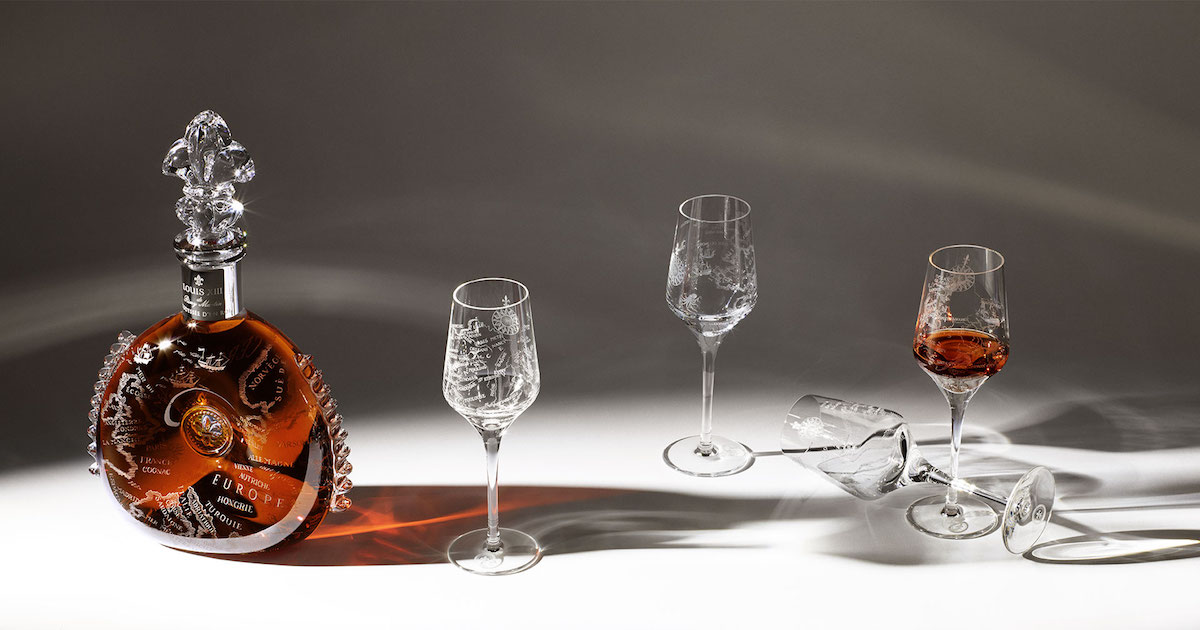 You may know my love for fine spirits, since my meeting with Louis XIII, I want to discover this world even more. Here comes a brand new edition of the famous Louis XIII is Louis XIII Cognac: L'Odyssée d'un Roi. But what is Louis XIII Cognac: L'Odyssée d'un Roi you asked me? These are 3 works of art created by Hermes, Puiforcat and Saint-Louis, which house a rare blend of Louis XIII cognac, which will be sold by Sothebys in September 2016. Proceeds from these sales will go to Martin Scorsese's Film Foundation, whose mandate is to restore cinematographic masterpieces.
L'Odyssée d'un Roi: Unique Tribute to the Great Voyages of this Prestigious Cognac Through the Ages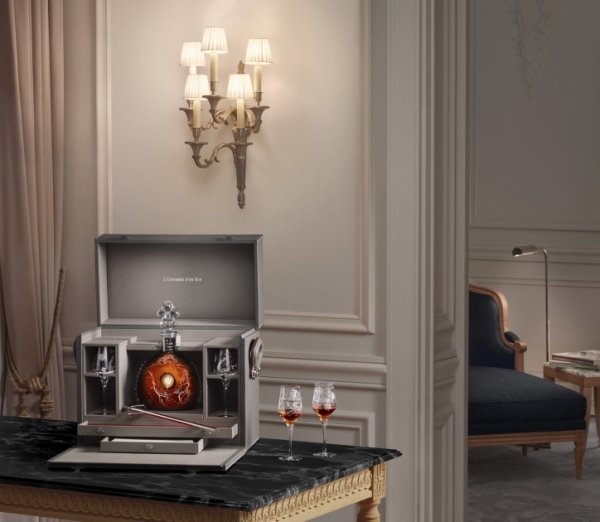 The LOUIS XIII is the emblem of the great journeys of our time, remember that this great cognac was served in the Concorde, this great bird that tore the sky with such elegance, or in the mythical car-bar of the Orient- Express, this train which still remains in our memory today as an exceptional trip. So as mythical as these two trips, the Louis XIII has gone around the world countless times since the late 1870s. So, in order to pay tribute to this universe rich in travel and discoveries, LOUIS XIII is proud to present L'Odyssée d'un Roi, a unique collaboration, drawn from the great journeys of LOUIS XIII to the four corners of the planet. See the video on YouTube  (Age restriction)
As Louis XIII rarely travels alone, he found, for this great expedition, 3 luxury French houses that share a common passion for craftsmanship: HERMÈS, PUIFORCAT and SAINT-LOUIS. Each of its great houses of exception has drawn on its resources to create 3 unique art objects, which are honored for a year in several capitals of the world. Then, each of these works of art will be auctioned by Sothebys by starting in New York in September 2016, will follow Hong Kong in October 2016 and London in November 2016. As I told you above, the proceeds from the sale of these unique objects will be donated to the NPO "THE FILM FOUNDATION", an association created by Martin Scorsese and several other great masters of the 7th art. The latter aims to help preserve and restore the great classics of the big screen for future generations.
"Louis XIII Cognac: L'Odyssée d'un Roi is truly the fruit of an encounter between art and genius, intended to make a vibrant tribute to craftsmanship and time. The preservation of classical cinema echoes the patient and precise work that gives birth to our cognac, "says Ludovic du Plessis, Executive Director LOUIS XIII. "We wanted the funds raised to serve THE FILM FOUNDATION's mission of preserving and showcasing restored films and cinema classics, witnesses of a cultural heritage handed down from generation to generation. "
Louis XIII Cognac: L'Odyssée d'un Roi: An Exceptional Journey
Nearly 50 artisans have worked more than 1,000 hours to bring these three unique designs to life. Moreover, each of the works is inspired by the continent where it will be exhibited and includes:
A tailor-made HERMES trunk made entirely by hand with the most precious leathers, a tribute to traditional luxury luggage.
A white gold pipette forged by Art Deco goldsmiths PUIFORCAT for the service ritual.
A sublime crystal carafe accompanied by four elegant tasting glasses, mouth-blown, carved and hand-engraved by the SAINT-LOUIS Royal Glassworks. On each decanter is reproduced a map dating from the 19th century representing its continent of destination.
A unique blend of LOUIS XIII enriched with a selection of the oldest eaux-de-vie of Grande Champagne kept by the House, bequeathed by each cellar master to his successor, century after century. An exceptional nectar with singular aromas, to admire and to taste.
This collection of unique art objects is accompanied by a magnificent book retracing the mythical epics that took LOUIS XIII to the far reaches of the planet.
Louis XIII Cognac: L'Odyssée d'un Roi: A Long-Term Commitment
Louis XIII Cognac: L'Odyssée d'un Roi is the perfect example of the fusion of the heritage that gave birth to LOUIS XIII and his muse: nature. The grapes at the heart of this century-old blend come from the limestone soils of Grande Champagne, the best in the Cognac region. It is for this reason that the House LOUIS XIII defends since its creation, the conservation of this soil and its biodiversity, and even engaged in this way to replant 115 000 oaks on the French territory, with, like partner, the National Forest Office. Some of these oaks will have the task of being the next hundred-year-old barrels in which LOUIS XIII will travel with their future expeditions over the next 100 years. Be it cognac or cinema, art is built over time, with meticulous precision. In this sense, the House has chosen to support THE FILM FOUNDATION in its commitment to the preservations of our cinematographic history.
"We thank LOUIS XIII for supporting THE FILM FOUNDATION," says Martin Scorsese. "This partnership with LOUIS XIII and L'ODYSSÉE DU ROI is a great way to showcase the foundation's conservation, awareness and enhancement programs. Whatever the origin or date of creation of a film, the foundation's mission is to continue to bring all the masterpieces of cinema to life for generations to come. "
Find the trip in pictures on the Louis XII Tumblr
Last little point, for lovers of Louis XII: the SAQ Signature will issue special orders for Louis XIII Cognac: L'Odyssée d'un Roi Magnum and Jeroboam, a Canadian exclusive, during the month of June only. The selling price of these large formats of the precious nectar: $ 6,500 for the Magnum and $ 25,000 for the Jeroboam. A unique opportunity to seize …