Mr. Burberry perfume : London in a bottle
12:43
updated on Jul Fri 2021 21:26
I must say at the outset that my trip to London in 2013 marked me deeply, but really. London is a bit like rediscovering the roots of Montreal (with its streets, its welcome, etc.) and it is probably for this reason that Burberry's most recent campaign for its Mr. Burberry perfume came so much to me.
The official video by Steve McQueen
The sensuality is easily noticed in this video directed by Steve McQueen, the director behind Shame (with Michael Fassbender) and of Twelve Years a Slave, the winner of the Oscar for best picture in 2014. The quality of his first commercial is everything simply remarkable, we can also notice two essential British personalities: actor and musician Josh Whitehouse as well as model and actress Amber Anderson. Burberry describes its new fragrance for men as an inspiration from the "iconic black trench coat and London, a metropolis rich in its contrasts. Classic and refined, with a touch of irreverence ".
"The advertising film was made in 70 mm. I could not decline this exceptional offer: the possibility of shooting with a camera manufactured in only six copies in the world is not refused. I wanted to represent a special, sensual and intimate moment shared between two lovers, while bringing an epic dimension. »- Steve McQueen, director
The Mr. Burberry perfume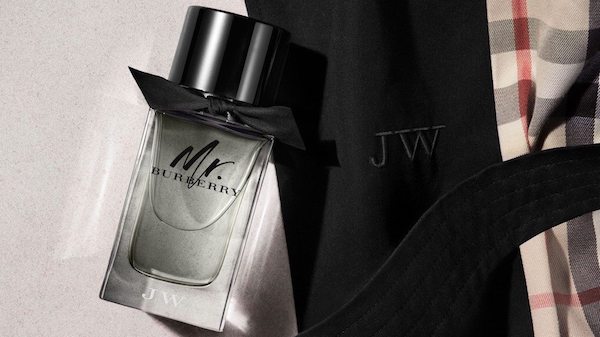 Having not yet smelled the perfume, I share with you the description of it found on the Burberry website: "Bewitching and elegant, Mr. Burberry is distinguished by its invigorating and sophisticated notes of grapefruit as well as its accents of cardamom . Birch leaves bring a suave touch, rebalanced by cedar wood. These heart notes are complemented by hints of earthy vetiver and guaiac wood, giving a smoky, earthy and refined dimension to the juice ".
Mr. Burberry perfume: The personality of London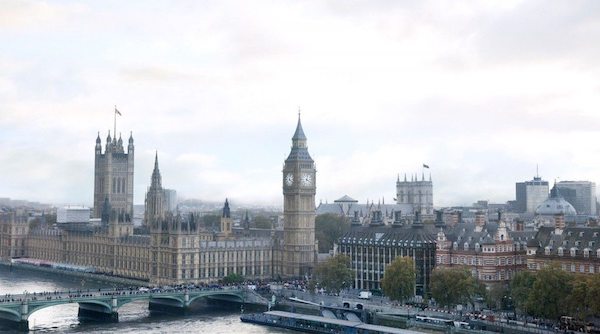 The man personified by the Mr. Burberry perfume resides in London, this city of a thousand and one contrasts. London is a metropolis just like Mr. Burberry: refined and elegant, but with an assumed dose of carefree and eclecticism. A vibrant and irreverent style. Truly this is London, as much for its architecture bursting with monuments like the Shard and the Gherkin as the classic of Buckingham Palace and Harrod's.
For those wondering, the song in the video is the play "I won't complain" by Benjamin Clementine. There was also a performance yesterday in the sponsorship of Burberry in the Discover section of Snapchat. Coming back to that sponsorship, it was very interesting content about the brand and how to look good and choose clothes as well. I took some useful screenshots from elsewhere.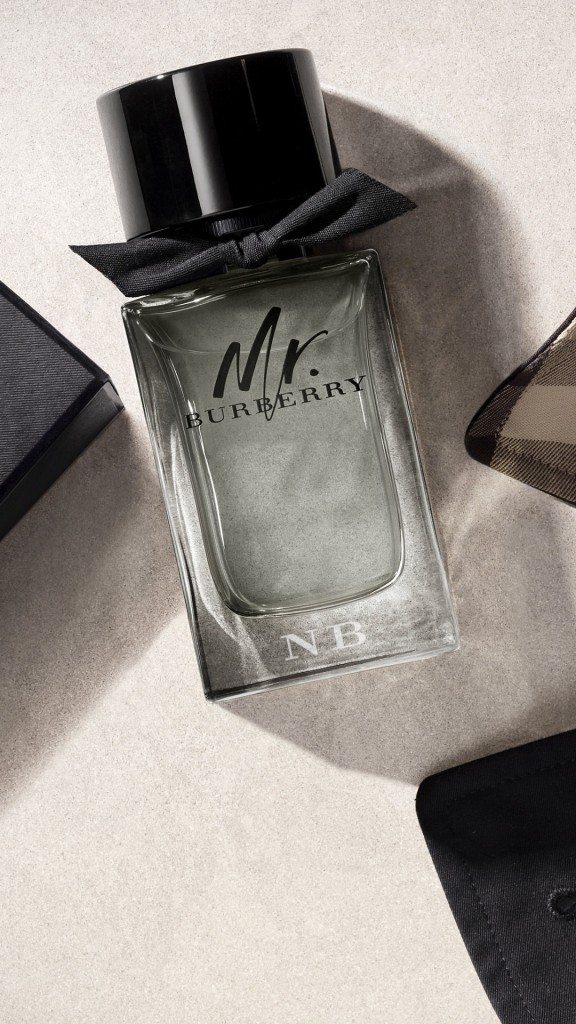 Moreover. you can even put your initials on your bottle thanks to Burberry's Monogram program. Here is a test with mine. And the Mr. Burberry collection, in addition to the eau de toilette, also includes a wide range of care products all in the same fragrance.
To buy it,  it's on Burberry website. Discover the Mr. Burberry Indigo for Men.