Nespresso Variations Nordic 2019 Collection
16:10
updated on Jun Fri 2022 13:15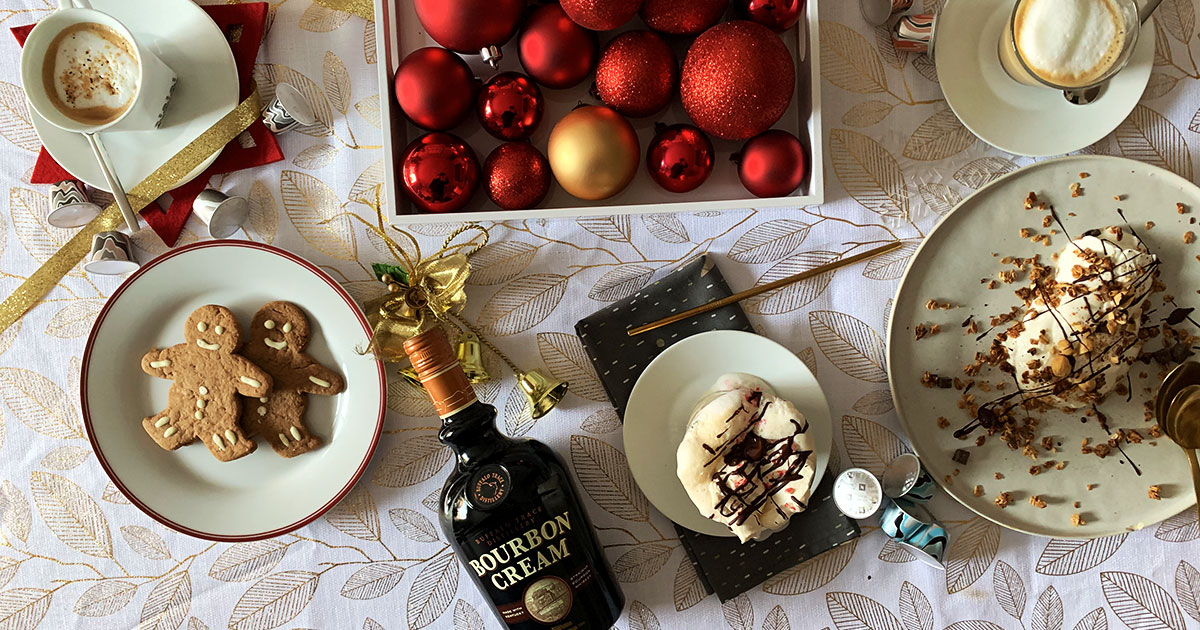 While we are really well settled in the holiday season, maybe something was missing? Delicious coffee. That's good since the Nespresso Variations Nordic 2019 Collection is out, and the flavors are simply delicious.
The iconic end-of-year collection around Nordic gourmet moments. The latter is inspired by Hygge and Fika, two growing cultural trends of the Scandinavian movement. Nespresso invites you to take a break from the holiday frenzy to connect with a friend or family member.
Scandinavian inspiration for the Nespresso Variations Nordic 2019 Collection
In collaboration with renowned Danish designer Louise Campbell, Nespresso launched a limited edition collection of Original and Vertuo coffees. It is inspired by the style and unique flavors of the Nordic countries. You can taste four unique flavored coffees and two black coffees. The bags, capsules and cases are of Scandinavian inspiration. And they are of course all recyclable.
For the Original machines
On Nespresso Original machines, the limited-edition Nordic-inspired collection includes two new flavored gourmet coffees. You will find Nordic Variations Almond Cake flavor and Nordic Variations with mulberry flavor. Both coffees are based on traditional Nordic ingredients and influences. For the Variations Nordic almond cake flavor coffee, it is a combination of aromas of biscuit and vanilla with a base of Livanto, inspired by Kvæfjordkake. The latter is a traditional Norwegian cake. The Nordic Variation Cloudberry flavored coffee presents the delicate and tangy taste of chicoutai, a wild berry that grows in the extreme climates of Nordic countries. This coffee presents the roundness of Livanto with a fruity, jammy touch and a touch of acidity.
Scandinavian flavors for the Vertuo machine too
Two flavored coffees are also available for the Nespresso Vertuo system. Nordic variations brioche with cinnamon and Nordic variations princess cake with vanilla. Cinnamon is a classic Swedish flavor and an integral part of most coffee breaks, perfect with a pastry called Kanelbulle, better known as a cinnamon swirl. The Nordic Variations Cinnamon Swirl coffee offers a silky texture and biscuit notes. The flavors are combined with the medium intensity Half Caffeinato blend as well as notes of brioche dough and cinnamon. Also, the Nordic Variations Coffee Vanilla Princess Cake is inspired by the iconic Swedish green cake called Prinsesstårta. This coffee has a delicious taste of creamy vanilla, sweet almond paste and a hint of raspberry, combined with a smooth texture, biscuit notes and the medium intensity of the Half Caffeinato blend.
Black coffee perfect for diehards
For fans of black coffee, Nordic Black coffee is available on the Original and Vertuo systems. This coffee is an aromatic blend of Arabica from Africa and South America. It offers elegant and sweet fruity notes with a pleasant aftertaste of cereals. This is to create a medium intensity black coffee with a light body and a lingering taste in the mouth.
A magnificent design for the whole Nespresso Variations Nordic 2019 Collection
The Scandinavian influences of Louise Campbell are clearly reflected in the design of the capsules and cases of this limited edition. Nespresso's Nordic-inspired collection is inspired by the Scandinavian trend of minimalism. It incorporates traditional influences from nature. The design of the collection illustrates the different strata of Nordic culture and its landscapes.
Louise Campbell commented: "I was thrilled to bits when I heard that my proposal for making the capsules even more precious than they already are by varying the designs was accepted, making each of them as fascinating as pebbles on a beach and as irresistible to collect. I took this idea of variation with me through the rest of the campaign. Let's hope the products and designs will provide a breath of fresh, Nordic air during a very busy season. I also hope it will remind the viewer of the beauty of nature and the thrill of paying attention to detail. Each part of my work can be seen as a postcard from the North. Be it a capsule, a shopping bag or a sleeve."
A recipe for sweets lovers
Feel like sweet, make our recipe for Buffalo Trace Bourbon Cream and Nespresso. It is easy and perfect for the late evening!
Get the Nespresso Variations Nordic 2019 Collection in store and online
Discover the new Nespresso Variations Nordic 2019 Collection in stores, like the recently renovated Nespresso Crescent boutique and on the website.