Buffalo Trace Bourbon Cream and Nespresso Coffee
16:43
updated on Jan Mon 2023 13:03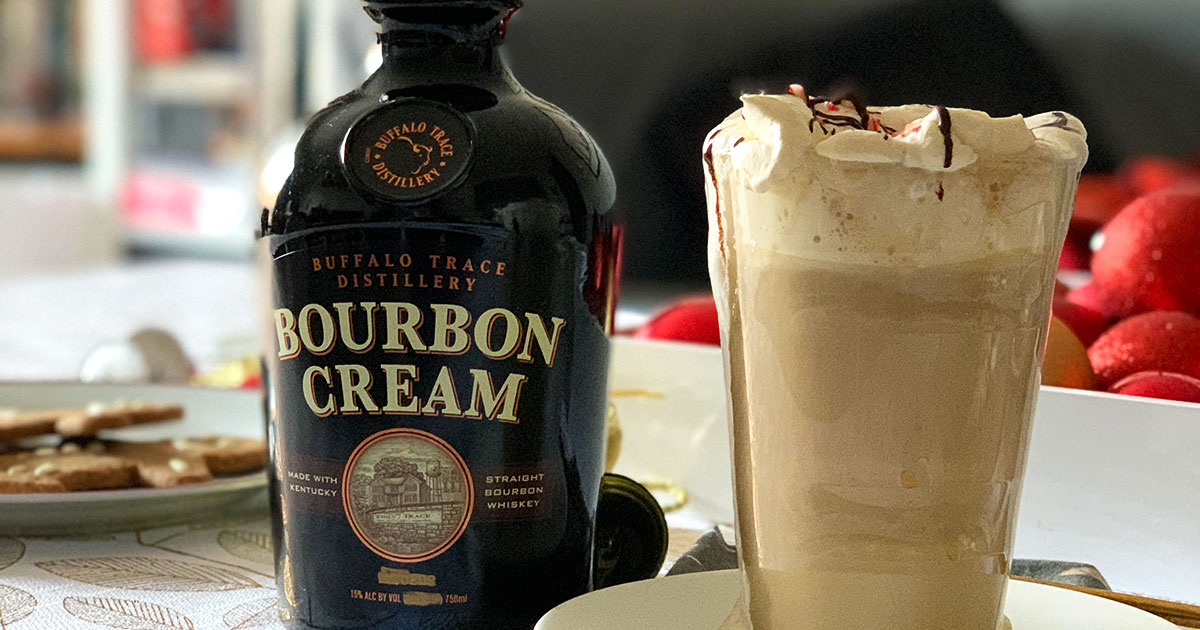 When you have just purchased the brand new Nespresso Holiday Collection, here is a superb recipe for Buffalo Trace Bourbon Cream and Nespresso Coffee to make with the collection's coffees! The alcoholic coffees stand out, in moderation we get along! So that's why we offer this easy recipe to make with Buffalo Trace Bourbon Cream (yes yes a Bourbon cream) and Nespresso. The recipe is really simple!
A Bourbon cream, yes, it's really delicious and very different from Bailey's even if the latter is a bit close. The bourbon taste is very present and trying not to finish the bottle will remain a challenge!
A small coffee made from Buffalo Trace Bourbon Cream and Nespresso
For this recipe, we took Nordic Black coffee from the new Nespresso Variations Nordic 2019 Collection, it's very Christmas, but it also keeps the taste of Bourbon Cream very well.
Ingredients for the whipped cream
Preparation
In a very cold bowl, whip cream, Buffalo Trace Bourbon Cream or maple sugar and vanilla essence until thick.
Ingredients for the coffee
2 capsules of Nordic Black Nespresso Original Coffee (or 1 Vertuo capsule)
2 ounces of Buffalo Trace Bourbon Cream
100 ml milk, I use Natrel lactose free
Crushed Christmas Candy Canes (to taste)
Melted chocolate (for decoration)
Preparation
Froth your milk like you are doing for a cappuccino
Pour coffee and milk into a tall glass
Add the whipped cream
Decorate as you wish with the candy canes and the chocolate
Enjoy in good company in front of the tree or the fire
Want to know more about Buffalo Trace, read our interview with Drew Melville in the Gentologie Holiday Magazine Issue 2