The Desaltera by Gentologie – Father's Day Edition
17:54
updated on Jul Tue 2022 22:30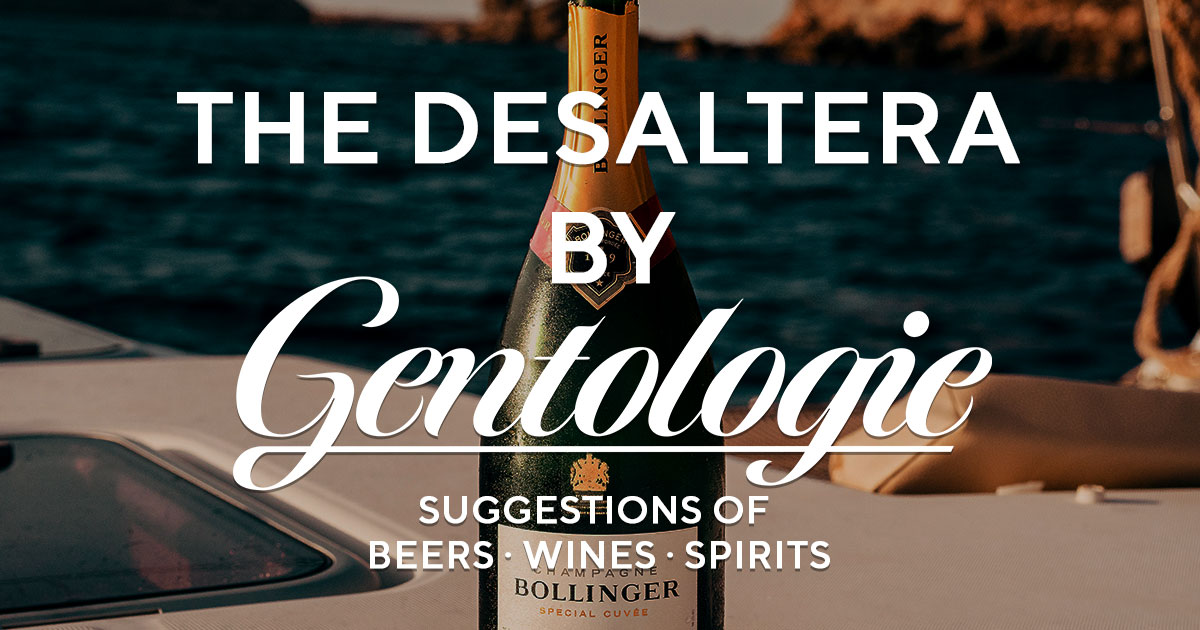 Our column continues this week with Father's Day. You know that in The Desaltera by Gentologie, we will talk, in the coming weeks, in addition to wine, we will add beers, spirits, ciders and other alcoholic and non-alcoholic drinks. we present The Desaltera by Gentologie – Father's Day Edition.
Whites & Sparkling
While we mistakenly believe that Father's Day rhymes with big muscular reds, I would say that each meal should start with finesse and freshness. Why not start with delicious bubbles and continue with whites.
Champagne Bollinger Spécial Cuvée Brut
For papa, bubbles. Not just any, James Bond's favorites, Agent 007. We find in the bottle a delicate blend of the expression of a vintage and a majority of reserve wines, part of which is kept in magnums for 5 at 15 years old. in the cellars of the House. Serve between 10 and 12 degrees.
In perfect agreement with all the fish, and in particular the sushi and sashimi, the crustaceans: shrimp, lobster, lobster, grilled lobster, poultry and white meats without forgetting the parmesan, the large dry hams
60 % de Pinot Noir

25 % de Chardonnay

15 % de Meunier

More than 85 % of Grands and Premiers crus
Joseph Drouhin Chablis 2018
We are not mistaken here. This wine is perfect. Mineral as desired. A great classic from Chablis and the Drouhin Family. You can not be wrong. As an aperitif, with local oysters from Oyster & Caviar, it will be the paradise
In Rosé
Rosé is a wine that can very well be a perfect complement to a dish, a risotto or a fish for example. We also love it as an aperitif with a fine selection of high-end cheeses.
Miraval Rosé
You know it's one of our favorite rosés, how to miss it for Father's Day. A rosé with lots of body, good as an aperitif as with meals.
Cinsault 60 %
Syrah 20 %
Grenache 15 %
Rolle 5 %
ALIE FRESCOBALDI
Here, we are entitled to another superb rosé, this time from Italy. We find a refined balance between syrah and vermentino which, thanks to their proximity to the sea, express their full potential. The aromas of white flowers, wild strawberries and citrus peels blend into a delicate structure with hints of minerality typical of the terroir that give a long and rich finish. Ideally suited as an aperitif or during a meal.
In Red
We needed a lot of reds, because some dads swear by that. They should therefore not be disappointed.
Beringer Cabernet Sauvignon Knights Valley
This Cabernet is set each vintage as a Bordeaux blend, with soft and silky tannins and a plush, full mouth-feel setting it up for immediate enjoyment, although it's built to age and develop further complexity. Aromas of dried herbs, cedar, clove and lavender join flavors of dark red fruit led by figs, black cherry, currants, boysenberry, huckleberry, raspberr, and evident oak spice are joined with more traditional Knights Valley tones of black olive, wild sage and mocha chocolate. Fine acidity and balance with an elegant structure lead to a lingering, memorable finish. I tasted this wine and I liked its strength, it goes perfectly with tomato dishes and even candied tomatoes. I think it balances the wine well.
LE VOLTE DELL'ORNELLAIA
Lots of large black fruits and a lack of water in the grapes define the unique personality of Volte dell'Ornellaia 2017. It is a succulent expression that offers abundant sweetness to the fruit. The key to this vintage was to wait for a good maturity. This lack of water gave very concentrated fruit, giving this entry-level wine a rich and modern feel.
Merlot 67 %
Cabernet Sauvignon 20 %
Sangiovese 13 %
THE SPIRITS
Dad and spirits are a perfect match. Discover our suggestions.
John Barr Reserve
This delicious Scottish whiskey will be perfect for a late meal (or as a gift). The John Barr blend is characterized by rich aromas of chocolate, sweet baked apples and freshly baked bread, followed by a note of ripe apricot, gingerbread, hazelnuts on the palate and a finish persistent maple.
The Dalmore 12
Another unforgettable, the Dalmore, which I had the chance to taste a few years ago with Jonathan Driver, the director of The Dalmore Whiskey Rare. A must for a collection.
LOUIS XIII Cognac
Here it will be a precious gift. Unforgettable. How to forget this magnificent liquid blessed by the gods.
Happy Father's Day and drink carefully.
Cover Photo: Sebastian Coman Photography from Pexels
Share the post "The Desaltera by Gentologie – Father's Day Edition"