The Wine Regions : Portugal
19:53
updated on Jan Mon 2023 17:53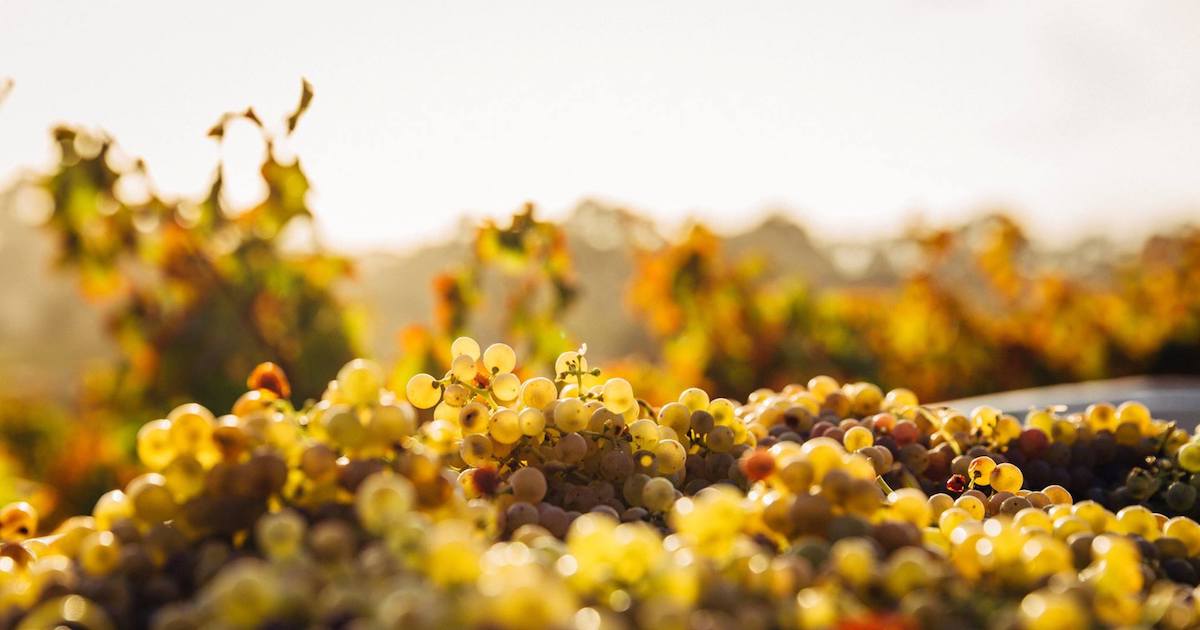 This is the continuation of our series on wine regions. After Burgundy and Argentina, it's Portugal time! This week, we are returning to Europe, in a region that many wine lovers are eager to discover. So let's start with our post on the Wine Regions : Portugal.
A bit more about Portugal, the country
This beautiful country is located in the extreme south-west of Europe and covers a mere 92,000 square kilometers, it is very small compared to Quebec with its 1,667 million square kilometers. It is a peaceful country of great natural beauty, offering visitors completely different landscapes from one region to another.
The Portuguese restaurants
If you have already eaten at Ferreira or Helena, the great Portuguese restaurants of Montreal, you will have an idea of what awaits you in Portugal with a beautiful table full of varied and creative dishes. The richness and diversity of Portuguese wines a new boom to this cuisine. Cuisine and wine are two fundamental elements in Portugal. Apart from some modern restaurants, it is the traditional cuisine that predominates: generous portions of small local dishes, meat, hams and sausages, seasonal game, fish and seafood in abundance, famous salt cod (bacalhau), a generous bread, rice and potatoes. Dessert is mandatory: 1001 delicious combinations of egg yolks and sugar, lots of sugar
The wines
As a must-have dish or occasion, the wine intensifies and allows you to discover new flavors, making each meal a truly unforgettable moment. The winemakers of Portugal have been conservative, while remaining faithful to their grape varieties. It is not surprising that Portugal has unique varieties with exceptionally different flavors. As for the quality of Portuguese wine, it has evolved a lot, especially since winegrowers have, for nearly 25 years, invested, educated, shown openness and know-how resulting in dramatic changes . The range of choices has also greatly expanded. In addition to cooperatives and large groups, several estates now produce highly distinctive wines.
The Wine Regions : Portugal. The different wine regions.
Looking at this map, it's quite impressive to see the different regions. There is a lot. 14 to be more precise. And all with different tastes and wines. I am going to talk about 4 regions, which two are the most important in my opinion.
It is from this unique region and its native grapes that we produce a unique white wine. Light, fresh, young and deliciously aromatic, the Vinho Verde is suitable for all kinds of occasions. In Portugal, you can also try the red variety of Vinho Verde. Not unlike the white wine, this variety of red wine has a light and refreshing character to serve preferably very fresh. It is very popular with locals in traditional restaurants and goes well with grilled sardines. Vinho Verde is also available in its semi-sparkling form.
Here, in the north-east of Portugal, we are at altitude, in the mountains. Indeed, Trás-os-Montes means "Beyond the mountains", and once these obstacles are crossed (by roads and highways), you will discover one of the most beautiful regions of Portugal. With a high average altitude between 350 m and 700 m, the climate of the region is dry and very hot in summer, while temperatures regularly drop below the 0 ° C mark in winter.
When tasting typical Trás-os-Montes wines, it should be noted that the white wines are aromatic, well balanced and have a good intensity in fruit aromas. The red wines from this region show a good consistency, an intense color while remaining very fruity. Thanks to the warm climate, the vine cultivation produces wines with a higher alcohol content than the average even though the balance is fully respected thanks to the robust structure of these wines.
Ah. Porto and Douro, where would be Portugal without these two wine regions. it is in this region that we offer exceptionally good conditions for growing vines.
The Douro
The steep terraced slopes of the Douro River stretching from hill to hill to the horizon are crisscrossed by narrow winding roads. In this setting, the vines grown in terraces (as can be seen in this photo of the Quinta Do Crasto estate) benefit from ideal climatic conditions and generous sunshine warming the soil with pure shale and granite typical of this region. If life for the Douro winemakers is not always easy, the vines, for their part, have to make their way through the layers of rock in search of a little water, while the Shale stores heat before returning it overnight.
For centuries, Douro winemakers have been able to cope with the growing global demand for port wine. Now, wine experts around the world recognize that the Douro region offers ideal conditions for making unpretentious wines of the highest quality, both red and white. Local producers design amazing and distinctive wines that are among the most intense and complex in Portugal. There are separate DOCs for non-fortified wine and for Porto in the Douro region, although geographically both appellations cover the same territories.
Porto
The vintage Porto is made during the best years and is bottled after only two years in barrels, which allows it to retain all its richness and its beautiful red color.
The base wine used to make port is elaborated and fortified in wine estates in the Douro Valley, then aging occurs either in the Douro region or in cellars specific to Porto de Vila Nova de Gaia, opposite the city of Porto (or Oporto) at the mouth of the river. Port is available in a variety of styles: young, white and fruity, Tawny and Ruby to the vintage ports and Tawnies aged the most refined and the most expensive.
The vintage Porto will benefit from aging in the bottle to make it more complex. Single Quinta Port wines are sourced from individual estates. Porto Colheita also comes from a single estate for a specific year and is aged for a minimum of seven years before being bottled. The Port Tawny that mentions a number of years on the label (10, 20, 30, 40) is lighter in color, softer, more subtle and more complex because of its prolonged barrel aging.
This gigantic sun-drenched territory covering most of the southern half of Portugal has become in recent years an important region producing bold, mature and fruity red wines.
It is hardly surprising then that Alentejo wines are often highlighted on the wine lists of restaurants in Lisbon. The Alentejo first appeared in the Lisbon subregions in 1989. The entry into the European Union of Portugal has made it possible, thanks to the subsidies, to make investments – delayed again and again – in the vineyards. and the cellars.
And modern technology, including temperature control, has made it possible to produce white wines of very good quality as well as red wines of high quality. The Alentejo region has great old vines that produce wines of character, albeit in small quantities but of superior quality.
Some facts about the Wine Regions : Portugal
More than 250 native grape varieties
9th in the world and 4th in Europe for the wine area
6th most sold country in SAQ
11th largest producer worldwide
25% increase in Portuguese wines imported to Canada over the last 5 years
En 2014, 3 of the 4 best wines were Portuguese
Understanding the labels for Wine Region : Portugal
Bruto: Gross
Vinho Espumante: Sparkling wine
Colheita: Year of harvest
Colheita tardia: Late harvest
Vinho Licoroso: Sweet wine
Doce: Sweet
Meio-seco: Half-dry
Vinho Rosé: Rosé wine
Quinta: The wines designated "Quinta" (property) can only be produced with grapes from this specific property
Vinho Tinto: Red wine
Seco: Dry
Selecção de Énológo: Selection of oenologist
Vinho Branco: White wine
Some products from the Wine Regions : Portugal
Cortes de Cima Touriga Nacional 2014

A magnificent red from the Alentejo region. Aged in French oak barrels, with 66% new oak for 14 months. It is a fairly complex wine where obviously the wood will come to smell, but not in the mouth, where we will find ripe fruit.
It is a wine with excellent aging potential. Since he is still very young.
Only offered in SAQ, in limited quantities
Pombal do Vesuvio 2015
Translated from the producer's website:
The abundant rainfall at the beginning of the wine year contributed to the replenishment of soil water reserves, which proved crucial because of the very dry winter, spring and summer that followed. Fortunately in Vesuvius, the rain came to the rescue in May, falling uniformly and allowing the soil to gradually absorb the precious water.
This rain was very beneficial and allowed to maintain the vines during the very hot and dry months of June and July. The month of August was relatively cool and below-average night temperatures proved to be decisive in preserving the natural acidity of the berries. At the beginning of the vintage, the harvest was in very good condition: small bunches and healthy berries suggested structured and concentrated wines. Two days of rain in mid-September allowed the final ripening of the Touriga Nacional and Touriga Franca varieties, both exceptional.
Only offered in SAQ, in limited quantities
Esporão Reserva

From the producer's website:
A classic wine style made from proprietary grapes that show the consistency and rich, ripe character that characterizes the best Alentejo wines.
Aroma
Notes of yellow fruits, grapefruit and lemon, spices, slightly toasted, a certain minerality that highlights the aromatic freshness.
Palate
Creamy with structure and volume. Balanced, packed with fruit with a long and elegant finish.
Quinta das Marias Encruzado
It is quite special as wine I must say. The latter produced from the indigenous grape variety Encruzado has become a real testament to the outstanding wine heritage of this country. It's rich, deep and full of flavor with an impressive mid-palate concentration. Fruity with a discreet acidity – it's a real pleasure to drink! You will probably be confused, but it's excellent.
To learn more about the other wine regions of Portugal, I invite you to visit the Wines of Portugal website.
Where to eat and drink the Wine Regions : Portugal in Montreal
Ferreira Café
1446 Rue Peel
Montréal, QC
H3A 1S8
Restaurant Helena
438 McGill
Montréal, QC
H2Y 2G1
Next week, as part of The Grande Dégustation de Montréal, the Washington region in the United States.
Source : Wines of Portugal & Sopexa