Everything for the perfect Father's Day
17:39
updated on Jun Wed 2023 09:05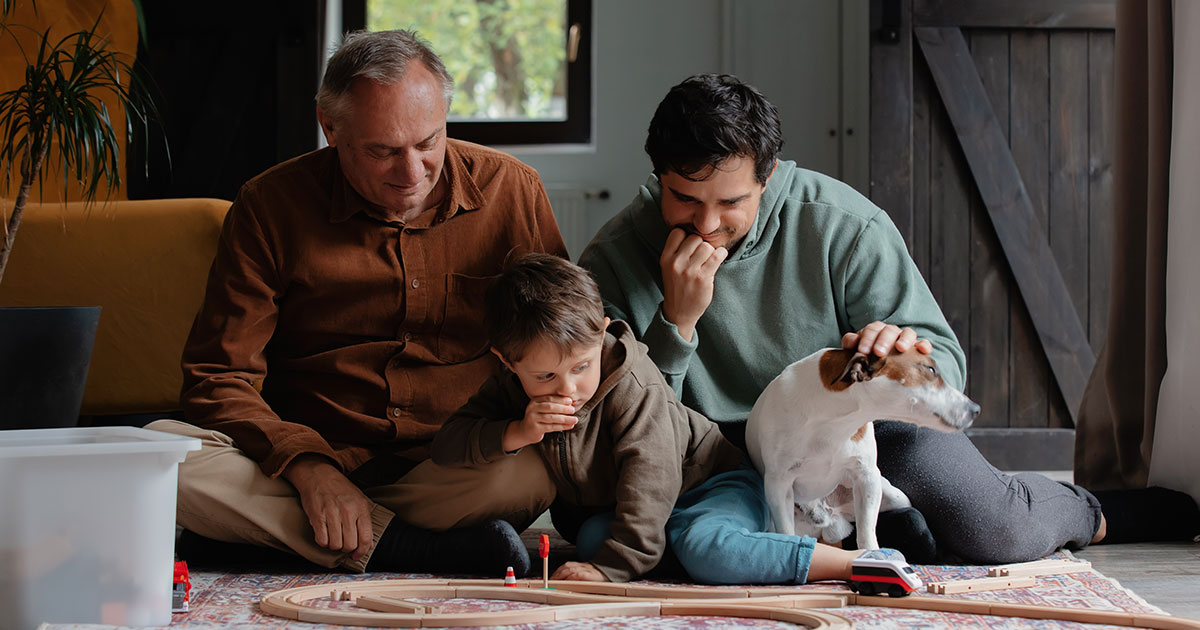 In exactly one week's time, on 18 June, not only will the Canadian Grand Prix be taking place, but Father's Day too. As a reference for gentlemen, we're sharing a few ideas here that are sure to please your dad for the perfect Father's Day.
The latest Gentologie magazine, the perfect complement for the gentleman dad
Whether by subscription or one-off purchase, our magazine is sure to make a wonderful gift for the one you love. With Mr. Laurent Duvernay-Tardif on the cover, it will no doubt remain in the living room or kitchen table for a long time to come. You can subscribe to Gentologie for 1 year or 3 years.
For the perfect Father's Day for the spirits lover
When it comes to spirits, Father's Day is often the perfect occasion to give a great bottle as a present. Here are just a few of them, and we'll be focusing mainly on whiskies.
For the beginner dad
The Macallan 12
The Macallan 12 is the perfect whisky for those just starting out. The Double Cask 12 Years Old is part of the Double Cask range, which combines the classic Macallan style with the characteristic smoothness of American oak. This is a perfectly balanced, full-bodied single malt with flavours of honey, citrus and ginger.
The Macallan Double Cask 12 Years Old in SAQ
Te Macallan Double Cask 12 Years Old in LCBO
The Dalmore 12
An exceptional single malt matured in ex-bourbon American white oak casks and aged in rare oloroso sherry casks.
Gibson's Finest rare
While most Canadian whiskies are aged for only three years, Gibson's Finest Rare is always aged for 12 years to achieve sophisticated character, extraordinary smoothness and exceptional flavour. Its silky smooth taste, balanced by a citric bitterness, makes it the ideal whisky to sip in the garden with your father in summer.
Talisker 10 Year Old Single Malt Scotch Whisky
This is the epitome of a coastal single malt. While sipping on this luxurious and rugged single malt, whisky lovers will be able to appreciate it's made by the sea roots, with a sea-salty nose, spicy complexity, smoky-sweet character and signature peppery finish of Talisker.
For the dad who loves that smoky taste
To start
The Ardbeg TEN Single Malt or the Laphroaig Quarter cask are two good introductions for those who want to start with a peaty taste.
Laphroaig Quarter Cask in LCBO
The Dalmore Cigar Malt
Tasted at a The Dalmore event a few weeks ago, it goes perfectly with the finest cigars. This single malt is matured in ex-bourbon American white oak casks, Matusalem oloroso sherry casks and Cabernet Sauvignon barrels.
Highland Park Cask Strength No. 3
This bold third edition of the award-winning series contains a higher proportion of Orkney peated malt than its predecessors, giving it a rich, smoky flavour. A delicious combination of flavours, with notes of charred oak, heather honey, vanilla cream and peat smoke. This liquid truly challenges the norms of whisky consumption.
For the explorer
Glenfiddich 15
If your father likes a richer whisky, we suggest Glenfiddich 15 Year Old. This single malt is perfect for sipping neat or in cocktails. With its warm notes of spice and honey, it makes a luxurious pure whisky, but it will also be appreciated in cocktails such as Glenfiddich Gold Rush.
For the connoisseur
The Dalmore Rare & Fine 40 Years Highlands Single Malt
There are occasions that deserve to be marked with something significant. Aged to perfection, The Dalmore Rare & Fine 40-Year-Old Highlands Single Malt is a sparkling single malt whisky unlike any other. It's full of decadent notes, from the aroma to the finish. The distillates are aged for 30 years in bourbon casks, then transferred to oloroso sherry casks for seven years. They are then finished in first-fill bourbon casks for three years before bottling.
The nose offers spicy, honeyed aromas that awaken the senses, while the palate reveals notes of brioche, gingerbread, honey and a blend of spices. The Dalmore 40-Year-Old Single Malt Scotch Whisky has an elegant, long and warm finish that will have you reaching for that next glass sooner than you think.
Rémy Martin Louis XIII
This marvellous bottle is the expression of Rémy Martin's work and quality. You'll be able to taste it at the SAQ de la Montagne on Thursday 15 June between 4 and 7pm, by prior arrangement.
Accessories and more for the spirits-loving patriarch
A visit to Alambika to find everything
Alambika offers a range of incredible accessories for the bar and for serving spirits. Whether you're a budding mixologist or an avid collector, you'll find everything from Lehmann glasses (Photo) to syrups, spoons, cutlery and even beard accessories!
Visitez Alambika
A trip to the beautiful cognac cellars!
Hennessy Les Visites
To take the experience further, why not organise a visit to the cellars at Hennessy during a trip to France to discover the history of the House, guided by the quest for excellence.
For the perfect Father's Day for the traveller
Whether he's retired or still away, the travelling dad needs a suitcase that will follow him everywhere! RIMOWA has some excellent ones, but check whether he's travelling economy or business class, and the choice of suitcase may change.
The perfect Father's Day for the sporty dad
Sac de golf Berluti
A complete, multifunctional golf cart bag is both essential on the course and the finishing touch to Berluti's golf collection. Made from Venezia leather with a Nero Verde patina and Scritto engraving, it effortlessly carries all the equipment you need.
Available on special order at Berluti
Beau Lake paddleboard
Remember that wonderful interview with Beau Lake founder Paul Lavoie? Well, his boards have since diversified to include a huge range of perfect models, both inflatable and wooden, for the sporty dad!
Discover the different models on their website 
For the techie dad
At Apple for state-of-the-art accessories
Mac Book Pro
Does your dad like to work from anywhere? Powered by the new M2 Pro or M2 Max chips, MacBook Pro pushes the limits of power and efficiency even further. It's perfect for anyone looking for exceptional performance even on battery power, with a new leap in battery life, a superb Liquid Retina XDR display and ultra-versatile ports.
iPad Pro
Does your dad like performance without necessarily having a computer? The iPad Pro is perfect for him, with its extreme performance, cutting-edge screen, lightning-fast wireless connectivity, and never-before-seen capabilities with the Apple Pencil. It's the ultimate iPad experience.
The ultimate luxury of Bang & Olufsen
Acoustics and luxury are essential to your father, so give him a gift from Bang & Olufsen's different range of headphones and hi-fi products for the music and film lover.
For the perfect Father's Day for the fashionable dad
Your dad is the one with flawless style, so much so that he could be as stylish as James Bond.
Watches to be on time
The Tag Heuer Monaco
Unveiled at the recent Monaco Grand Prix, this new model is simply magnificent, recalling the history of both the race and the watch.
Available on the TAG Heuer website
OMEGA Seamaster Diver 300M James Bond Edition
The centrepiece of the latest James Bond film, No Time To Die, the OMEGA Seamaster Diver 300M Edition 007 watch had a very interesting design process, led by Agent 007 himself, Mr Daniel Craig.
For the perfect Father's Day look
Sunspel Polo
Here's a summer essential, available in a range of colours, the Sunspel Riviera Polo is the one worn by Daniel Craig in Casino Royale. Just the thing to make your father a true gentleman.
A shirt to replace the ugly grey one
Our friends at Clusier offer several models, but those from Sunspel and Grand Sasso caught our eye. Made in Portugal (Sunspel) and Italy (Gran Sasso), they're sure to please and, with their many colours, will make the one you love shine.
Products for your dad's skin!
Whether it's Groom or Clarins, both ranges offer wonderful products for your father's skin, hair and beard.
Buy the products of the ClarinsMen range
For the foodies!
Of course, we have a great list of restaurants for Father's Day, but as it's the same weekend as the Canadian Grand Prix, reservations are likely to be complicated, so opt for the house!
Food to deliver or bring in
The Oysters & Caviar Box with Wagyu beef from japan!
Our partner Oysters & Caviar offers you the perfect box for dad. Oysters, Antonius caviar and Wagyu beef! Enough to satisfy even the fussiest of appetites!
Lobsters from La Mer Fish Market
For the perfect meal, don't forget Quebec's quintessential shellfish: lobster. And the experts at La Mer offer the best.
Visit La Mer Fish Market website
BBQs of all kinds!
For fans of fire and smoke food, there's something for everyone! Discover the different ranges with us.
For the one who have almost everything: Meater+
MEATER Plus is the best-selling wireless smart meat thermometer that takes the guesswork out of indoor and outdoor cooking, offering perfect results every time. Experience restaurant-quality meals with no stress and no mess.
For the small spaces
Starting with the little guys, new from Weber is the Lumin electric barbecue which offers a superior electric and eco-responsible cooking experience, allowing all barbecue enthusiasts the flexibility to cook outdoors, even if charcoal or gas grills are not permitted. The Lumin is the first electric barbecue of its kind to reach high temperatures of over 600°F/315°C in 15 minutes, and infuses vegetables and proteins with rich, smoky flavours thanks to its unique smoke mode.
The big trend in BBQs is the plancha!
Weber also offers a magnificent model! The perfect product for the outdoor cook who loves versatility, convenience, more meal options and deliciously unique taste of griddle cooking, this griddle features specially designed technology to heat quickly and evenly up to 500 °F/260 °C and beyond. What's more, this technology makes griddle cooking more convenient and controllable, even after cold food has been added to the cooking surface. It's exactly what you need to prepare smash burgers to perfection for your friends and family on a Saturday afternoon.
Pellets, for those who like precision!
When it comes to pellet barbecues, we've already told you about Traeger, but now Weber is also on board with the SmokeFire Sear+. Whether you want to smoke ribs over a low heat or roast vegetables, this versatile all-in-one pellet barbecue gives you everything and more, including extra cooking space to cook more food at once. With Weber Connect technology, you can grill to perfection by adjusting the settings and monitoring cooking on your phone.
The Traeger are also available on Amazon
Pizza oven: to impress your Italian neighbours
Has your dad become a pizza enthusiast? Give him the ultimate pizza oven! Several companies offer them, including Ooni and Gozney (the latter even have commercial ovens, see photo). Whether it's battery or wood-fired, his pizzas are sure to be delicious! Add a few bags of Favuzzi Italian flour and you're ready to go!
The Roccbox range by Gozney on Amazon
Happy Father's Day!