Amazon Prime Days best luxury products
15:28
updated on Oct Wed 2020 13:42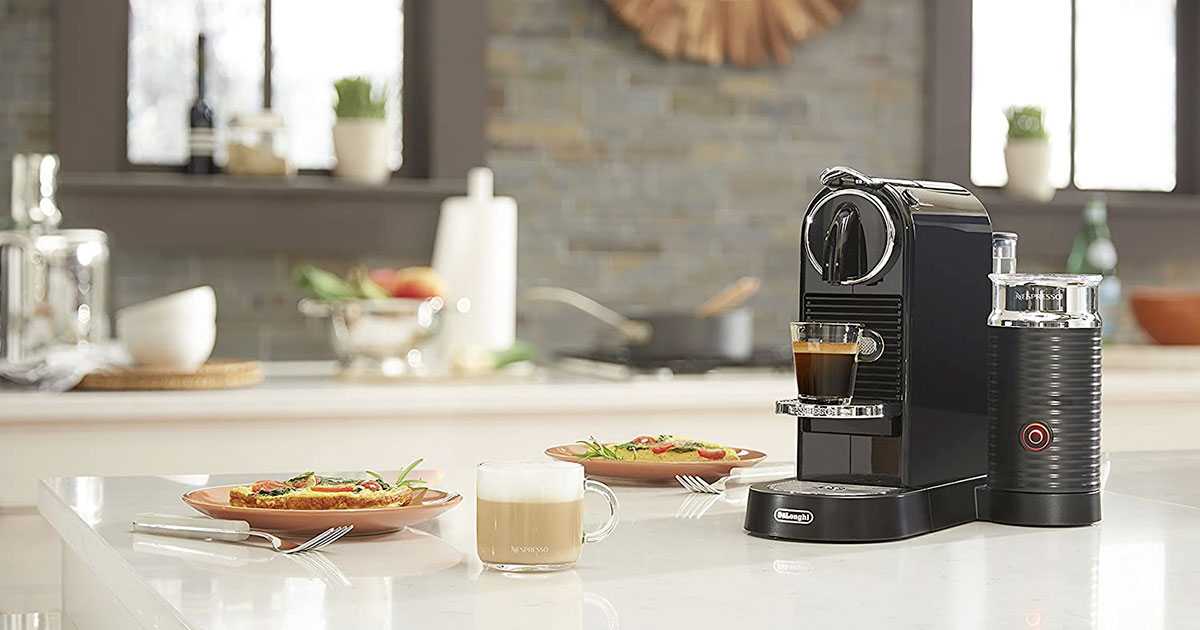 While the madness for Amazon Prime Days is in full swing today and tomorrow, October 14, you have to be careful and know how to seize the bargains on the right products. Here are the best luxury products at Amazon Prime Days that we have found for you.
The all-new Amazon Echo Show
The perfect little office assistant. The latter will give you the weather, time and as it is equipped with the voice assistant Alexa, he will answer all your questions. Do not worry about your safety, you can turn off the camera and sound. It is used very well with our second choice the ring doorbell.
Ring Doorbell Pro
Talking of the ring doorbell, here is the one that can be your best purchase. A great product that will help you solve your security problem. Perfect when the deliverymen come to carry you parcels.
Philips Hue White and Ambiance colour Starting kit
Philips Hue white and colour ambiance starter kit A19 4 pack. Get started with Philips Hue white and colour ambiance bulbs and experience high quality white and coloured light that offers you endless possibilities. (richer colours, improved greens and blues).
Make lighting as easy as tapping your smart mobile device and control switches, dimming and other smart lighting options with Philips HUE Personal Wireless Lighting. Its personal, clever, intuitive and connected. Control your light environment from your smart device from wherever you are. Hue gives you the ability to change the colour, tone and brightness level to create your ideal lighting.
Connect up to 50 HUE light bulbs to a single system, while using as much as 80-Percent less energy than traditional bulbs. The possibility are endless. Simple and easy to use. (Starter kit includes: 4 Hue A19 White and Colour bulbs; bridge).
Samsung 
Smart TV
 QLED Q60T 4K Ultra HD HDR
This Samsung TV gives you all the fun of games and movies in 4K Ultra HD HDR.
Enjoy superior picture quality with QLED. Innovative LED technology delivers bold, precise contrast and color from any angle, and Quantum HDR delivers a full range of detailed colors. With HDR10 + certification, your TV delivers deeper blacks, more vibrant images and detail.
For even more entertainment, don't hesitate to add the Fire TV 4K! She's also perfect for a movie like Avengers Endgame or another movie of the Marvel series.
Luxury productss at Amazon Prime Days in Fashion & Beauty
Philips Sonicare FlexCare Platinum Bluetooth Toothbrush Connected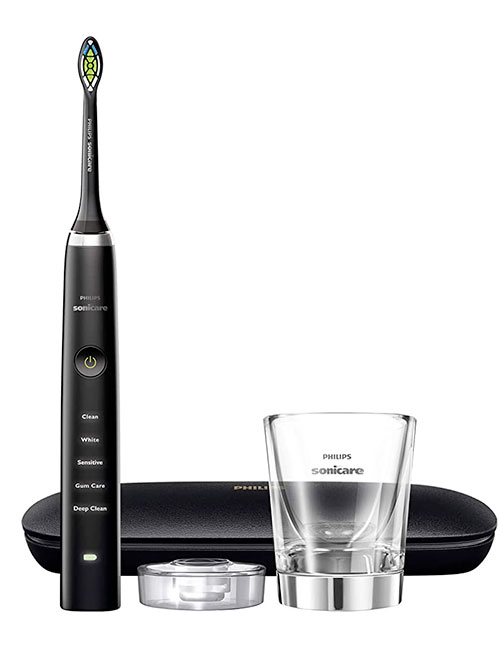 The most revolutionary rechargeable electric toothbrush from Philips Sonicare yet! The best whitening from Philips Sonicare in our most stylish electric toothbrush.! From the # 1 brand recommended by dental professionals.
Buy here!
Luxury products at Amazon Prime Days  for the kitchen
All-Clad 5-Ply Stainless Steel Dishwasher Cookware Set Silver, 10 pieces.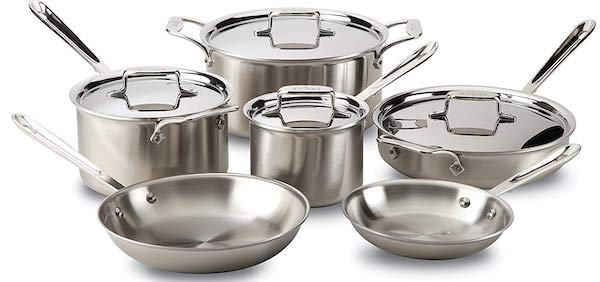 This All-Clad brushed d5 stainless steel 5-ply bonded dishwasher safe 10-piece cookware set whether you're a cooking pro or novice, you'll have the tools you need for everyday cooking with the all-clad 10-piece d5 brushed set. All-Clad's d5 brushed collection is made to resist warping and features bonded stainless steel for exceptional, even heating, especially in induction cooking. Stick-Resistant, 18/10 stainless steel starburst interiors, and comfortable oversized handles make these reliable, go-to pieces.
This 10-piece set includes 8 and 10-inch fry pans, 1-1/2- and 3-quart saucepans with lids, a 3-quart sauté pan with lid, and an 8-quart stockpot with lid. This high-performance 10-piece set will make an elegant and versatile addition to your kitchen. Durable five-ply stainless steel construction with aluminum core is designed for rapid and even heat view larger a durable, practical set for everyday cooking this 10-piece d5 brushed set provides the pieces you need for most day-to-day cooking tasks.
Ideal as a wedding gift or as a high-performance addition to kitchens, this collection is constructed for a lifetime of use and culinary performance. Pieces from this collection feature a lustrous brushed stainless steel exterior. Riveted oversized handles stay cool on the cooktop, while easy-grip loop handles on the lids provide stability. The bottom of each pan features an engraved capacity marking, and each piece is designed with a rolled lip for easy pouring.
From All-Clad's d5 brushed stainless steel collection cookware from the all-clad d5 brushed collection features bonded five-ply construction with alternating layers of stainless steel and aluminum. This layered construction eliminates warping and enables even heating. And with 18/10 stainless steel interiors, d5 brushed cookware is stick-resistant and non-reactive to food.
Nespresso Citiz+Milk is The machine for the coffee lovers during Amazon Prime Days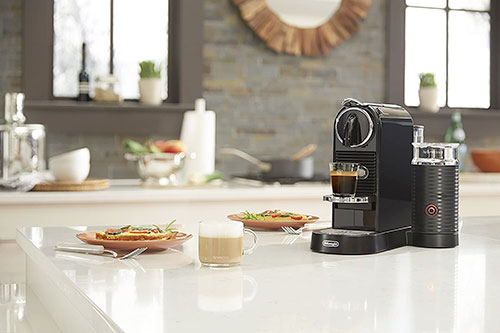 Follow your desires with Nespresso Citiz + Milk, a classic machine that offers personalized and easy use to create a coffee that will meet your highest demands.
The CitiZ & Milk Machine is easy to use and has an award-winning compact design that will delight Nespresso coffee lovers and design enthusiasts. The integrated Aeroccino milk frother system allows you to create incredible hot or cold milk froth for all kinds of delicious coffee recipes. Coffee lovers? Discover the Nespresso boutique or its Barista Creations.
*  This article is not sponsored by Amazon, but we can make revenue through affiliate links.