The Desaltera by Gentologie – October 16 2020 Edition
16:21
updated on Jul Tue 2022 22:39
Our column continues this week. You know that in La Désaltéra by Gentologie we will talk, over the next few weeks, in addition to wine, we will add beers, spirits, ciders and other alcoholic and non-alcoholic drinks. we present The Desaltera by Gentologie – October 16 2020 Edition.
WHITES & SPARKLINGS for The Desaltera by Gentologie – October 16 2020 Edition
The bubbles and the whites, in the fall, are perfect to pair with, of course, oysters, but also with fatty dishes such as a delicious risotto or other wonders.
LINO RAMBLE GRILLO
Bought at Ratafia (yes they sell wine in addition to the desserts these days), Lino Ramble's team continue their love affair with all that is Mediterranean, Grillo is an ancient white Sicilian grape. The fruit of this wine comes from the very first McLaren Vale de Grillo plantations grown by Chalk Hill Viticulture at their Lanark vineyard on Chaple Hill Road.
The wine was cold fermented using wild stainless steel yeasts and old French oak barrels to preserve the primary characters of the fruit. Natural acid, little added sulfur. Medium intensity with characteristics of melon and pear. The palate also presents notes of melon, pear and citrus. Full and rich palate and a soft waxy finish.
IN PRIVATE IMPORT or at Ratafia
FIOL PROSECCO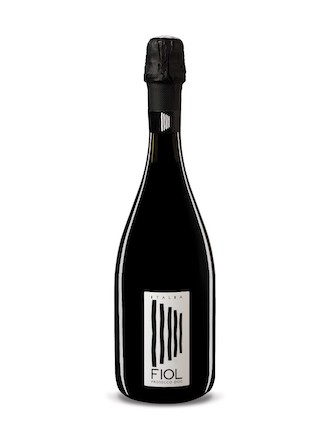 Here, we are not mistaken. These bubbles are perfect, we've told you about them a lot, but it's a winner every time. Learn more here
IN ROSÉ for The Desaltera by Gentologie – October 16 2020 Edition
Rosé is a wine that can very well be a perfect complement to a main course, as a starter or a chicken for example. We also love it as an aperitif with a nice selection of high-end cheeses like the ones of Fromagerie de l'Isle.
CHARLES & CHARLES ROSÉ
The Washington region often offers us surprising rosés, this one is an excellent example! Perfect for an aperitif.
Syrah 67 %
Cabernet-sauvignon 14 %
Other varietals 10 %
Grenache 9 %
IN BEERS for The Desaltera by Gentologie – October 16, 2020 Edition
CE N'EST PAS LA FIN DU MONDE
They play on words with the year 2020 and their famous beer La Fin du Monde, which at the end mean "It's not the End of The World". We end up with a magnificent golden and complex beer made from Belgian yeast at 9.5% alcohol. The aromatic power and bitterness of New World IPAs are found in the latter, it is the meeting of two cultures. Like French explorers investigating the interior of the continent with the help of indigenous peoples, it's your turn to experience adventure and explore new territory.
IN GROCERIES & CONVENIENT STORES
IN RED for The Desaltera by Gentologie – October 16, 2020 Edition
We needed reds, because some swear by it. They should therefore not be disappointed.
SECRETO PATAGÓNICO REBEL PATAGONIA – PINOT NOIR
Argentinian wines have a great success on our site, as shown in this article, Domaine Secreto Patagonico produces this magnificent, very delicate Pinot with flavors of sour cherries and cranberries. In the mouth, it is quite simply a delight. With its low tannins, I paired it with a beef tartare and it was an excellent pairing, where the wine does not take over the meal.
SPIRITS for The Desaltera by Gentologie – October 16, 2020 Edition
COCKTAIL BOX BY CROWD MIXOLOGIE
Mixology comes home with these cleverly designed cocktail boxes to improvise a mixologist and wow the gallery with recipes made from fresh, original & tasty ingredients. For convenience, each box contains all the ingredients for the duplicate cocktails except alcohol. In addition, an invitation to attend a virtual workshop also comes with the purchase of a box. You know as well as I do, making syrups or other concoctions is always a long time and you have less time to enjoy it all.
This creative alternative includes year-round boxes on the theme of gin, rum and tequila, as well as more seasonal boxes in limited series.
Conceived by Isaac Bédard, an influential mixologist on the cocktail scene in Quebec and recognized for his creativity, the recipes offered were the result of several months of research and testing to please all palates.
In this BOO! :
Lime juice
Apple juice
Spicy mango and pumpkin syrup
Salted caramel syrup • Ginger beer
Caramel and black sesame
Tire Ste-Catherine
Dehydrated lime
White chocolate eye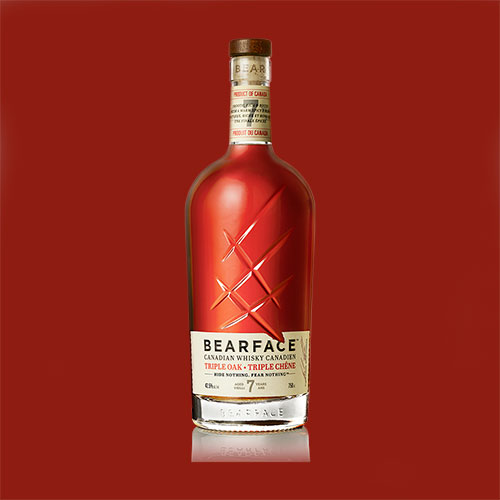 We want to warm up, and what better than a delicious Canadian whiskey. they use only the best single grain whiskeys from Canadian distilleries and aged for seven years. They then take them to Mission Hill in BC wine country – where their collaborative work begins. This whiskey undergoes a first aging in the American oak bourbon barrels of our collaborators who make whiskey. It develops vanilla notes.
Then, it then stays in fine-grained French oak barrels supplied by their wine-growing partners, where it acquires accents of dried fruits and is adorned with its beautiful deep color.
Then it continues to grow in virgin Hungarian oak barrels air-dried for three years, giving it notes reminiscent of rye.
Moderation is always a good taste
Cover photo: Photo of Kaboompics .com on  Pexels
Share the post "The Desaltera by Gentologie – October 16 2020 Edition"