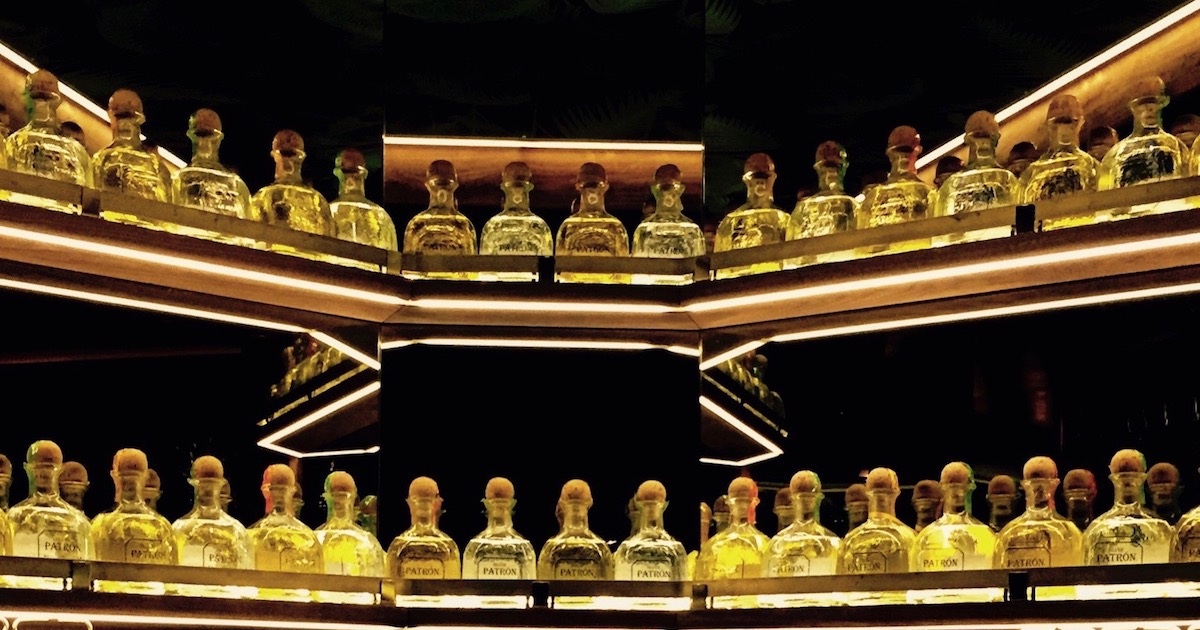 What is Patrón Tequila
As the Cinco de Mayo, this great Mexican holiday, just ended why not talk to you about the famous Patrón Tequila ? It's probably one of the best tequilas in the world. As I said in the article about Patrón Perfectionists, I think I've never been a big fan of Tequila. But everything changed in the early 2000s with the arrival of the Patrón Tequila . I remember buying a bottle at the LCBO on a contract in Ottawa (Thanks LCBO). I knew the product for having seen it in American magazines (Thank you Bon Appétit and the GQ of this world) but it was not available here (Thank you SAQ for your slowness to enter new products), and I think that it changed my life. Ok, I'm certainly exaggerating, but seeing this handmade bottle in his green card really made me realize the work behind the product. And what about the product, a Tequila sweet, pleasant to taste that is far from the shots of tequila- selen-lemon that we take too often at (doubtful) late evenings. In short, I believe that every person to whom I made discover this Tequila, that changed their perception of the product, and by the same, mine also.
From manual harvesting of the 100% superior quality Blue Weber agave, to the ancestral distillation process to the labeling, numbering and individual inspection of each bottle, the Patrón Tequila is made with precision and care Careful taking 60 hands to complete is not nothing. Although Patrón has become one of the most recognized brands of luxury spirits in the world, it is produced exclusively in small batches and always undertakes not to skimp on its high quality standards. Even though the company owning the Tequila Patrón  was recently acquired by Bacardi, who was already in charge of distributing the product, I do not think the process will change. Take a look at the company in the little video just below.
The different products of Patrón Tequila
I tasted the different products last year during a tasting, but I must admit that my memories are a bit far. Note that product availability may vary by country / province.
TEQUILA PATRÓN : Made by hand in small quantities to be smooth, soft and easily miscible.
PATRÓN SILVER  : The perfect white spirit made from 100% superior quality Blue Weber agave
PATRÓN REPOSADO : Aged at least two months for a smooth taste with a hint of oak flavor.
PATRÓN AÑEJO: Aged in oak for more than 12 months to produce a perfect tequila to taste.
PATRÓN EXTRA AÑEJO : A smooth, golden tequila aged in oak barrels for at least three years.
ROCA PATRÓN : Tequilas made by traditional "tahona" process for a sophisticated and complex flavor profile.
ROCA PATRÓN SILVER : Sweet with notes of black pepper, pumpkin and green tea.
ROCA PATRÓN REPOSADO : More complex with hints of oak, vanilla, ginger and caramel.
ROCA PATRÓN AÑEJO : About 14 months old with notes of wood, nuts, raisins and grapefruit.
GRAN PATRÓN : Our most sophisticated luxury tequilas with an incredibly distinct taste.
GRAN PATRÓN PLATINUM : Triple distilled and oak rested for a smooth, full-bodied flavor.
GRAN PATRÓN PIEDRA : Aged for over three years for a rich and balanced taste.
GRAN PATRÓN BURDEOS : A luxury añejo tequila finished in barrels of Bordeaux wine hence the name that means Bordeaux in Spanish.
PATRÓN XO CAFE : A dark, dry and delicious bass-proof coffee liqueur with Patrón Silver.
PATRÓN XO CAFE :Patrón Silver Tequila and the pure and natural essence of fine coffee.
PATRÓN CITRÓNGE : Our sweet and fluffy Patrón Citrónge liqueurs are a perfect addition to any cocktail party.
CITRÓNGE MANGO : A clear and smooth liquor with a refreshing mango taste.
ORANGE : A premium reserve, extra fine orange liquor.
LIME : Juicy and sweet lime flavor of Persian limes of the highest quality.
3 recipes with Patrón Tequila
So now that you know a little more about Patrón Tequila, here are some recipes to make at home. They are easy enough do not worry.
THE BELL OF JALISCO
Based on Patrón Reposado, this cocktail with notes of flowers and citrus is perfect to share with friends after a good meal. It is with this recipe that Mike McGinty won the Patrón Perfectionists competition in 2016.
· Difficulty: Intermediate
· Ice cream: standard
· Glass: «Rocks glass»
· Garnish: Dehydrated lime, chamomile flower
Ingredients
· 1 oz Patrón Reposado
· ½ oz dry vermouth infused with chamomile
· 1 oz IPA Beer with Grapefruit
· ¾ oz Lemon juice
· ¾ oz Slices of yellow pepper
Method
In a shaker, add all the ingredients with ice. Stir well and filter twice in a rocks glass style glass filled with ice. Garnish with the dehydrated lime and the chamomile flower.
THE PERFECT MARGARITA
· Light, refreshing and easy to do, this recipe is a sure hit!
· Difficulty: easy
· Ice cream: standard
· Glass: «Rocks glass»
· Trim: lime quarter
Ingredients
· 1 ½ oz Patrón Silver
· 1 oz Cointreau citrus liqueur
· ¾ oz fresh lime juice
· ¼ oz simple syrup
Method
Combine all liquid ingredients in a shaker and stir vigorously. Frost a glass of "rocks glass" style with kosher salt. Fill the glass with ice. Sift the contents of the shaker into the glass and garnish with the lime wedge.
PATRON ANEJO OLD FASHIONED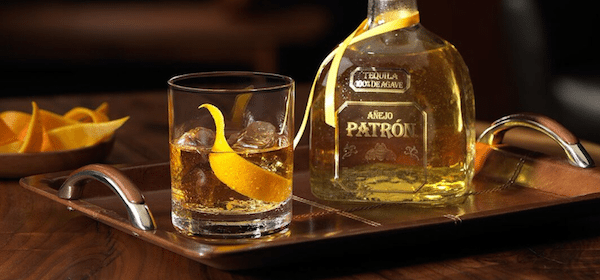 We reinvent the classics with this old fashioned, version Patrón.
· Difficulty: easy
· Ice: wide cubes
· Glass: old fashioned
· Garnish: orange zest
Ingrédients
· 2 oz Patrón Anejo
· ¼ oz Simple syrup
· 1-2 drops of bitter
Méthode
Peel an orange over the glass filled with ice, taking care to direct the splinters of oil into the glass. Pour in the ingredients and stir with a spoon. Garnish with the initial orange zest.
To get the Patrón Tequila:
Source: Patrón Spirits Company