Discover the Sweet Oyster Co. for Mother's Day and sales will go to Le Chaînon
18:54
updated on Jan Mon 2023 10:47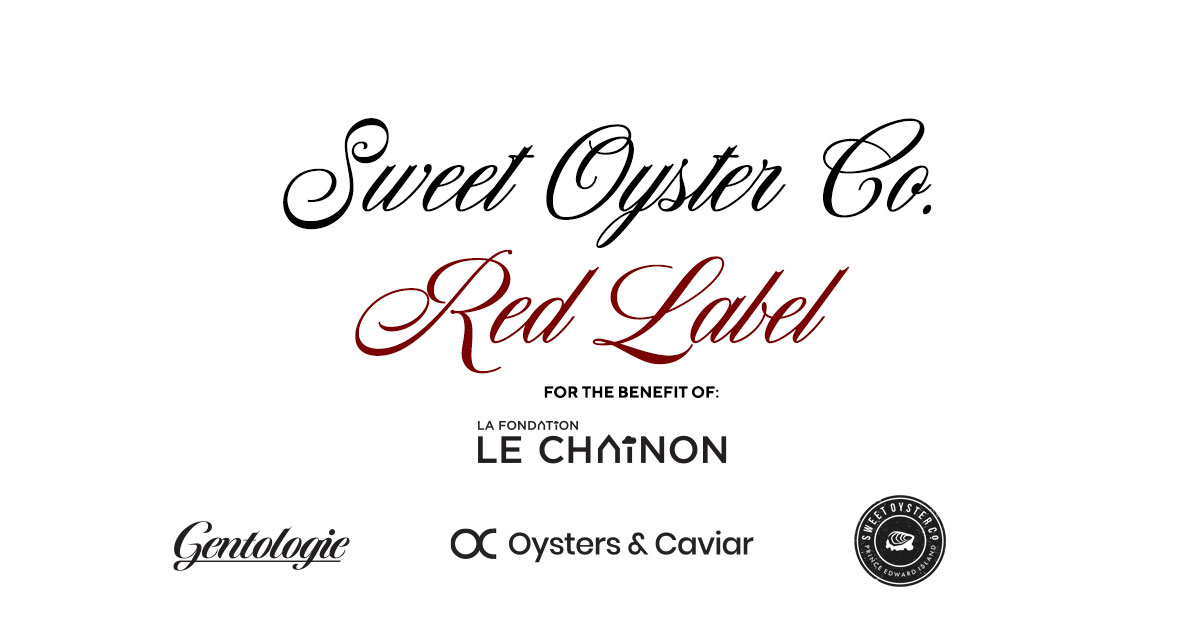 While Mother's Day will be celebrated this year in less than 2 weeks, on May 10, at Gentologie, we are helping our friends at Oysters & Caviar to promote a superb initiative. In fact, with their new oyster on the market, the Red Label of Sweet Oyster Co, 5% of sales will go to Le Chaînon for the oyster delivery period May 1 to 10, so you can already order them.
The Red Label from Sweet Oyster Company,what's that?
It's a brand new entry-level oyster from Sweet Oyster Co., the Red Label offers a good balance between the fresh taste of the ocean and sweet notes on the finish. Easy to open with a pretty drooping shell, it will quickly be your best partner for your happy hours.
Sweet Oyster Co. is a newcomer to the oyster industry. However, its owner, Aaron Sweet, has worked in the industry for over a decade. Heir to a British family who settled in Cascumpec Bay on Prince Edward Island in the mid-1800s to work the land and harvest the best produce possible. This generational drive to embrace nature and cultivate only high-end products has been passed down from father to son. Today, Aaron and his team harvest the best high-end, nutrient-rich oysters for the Sweet Oyster Co.
By the way, if you want to learn more about the range of oysters from Sweet Oyster Company, a virtual tasting will take place on Friday, May 1 at 5 PM. on the Oysters & Caviar Facebook page.
Pourquoi Le Chaînon?
It may be a little strange that a high-end site for men promotes the organization Le Chaînon, on the contrary. It was during a Christmas evening at Première Moisson that I met the people of the Chaînon and had my first contact with this organization, and their vision stayed with me. In addition, my friend Lolita Dandoy from the site Fashion is Everywhere, recently raised funds for them for their most recent birthday.
The partners
This initiative would not be possible without the precious collaboration of La Mer Fish Market, Poissonnerie René Marchand, Mayrand Entrepôt and the restaurants Hoogan and Beaufort, H4C par Dany Bolduc, Bouillon Bilk, La Cochonne Rit and many more to come.
Get the Red Label from Sweet Oyster Company on the Oysters & Caviar website now!
Share the post "Discover the Sweet Oyster Co. for Mother's Day and sales will go to Le Chaînon"