Nespresso and the environment: Even more responsible
06:52
updated on Oct Sat 2021 12:56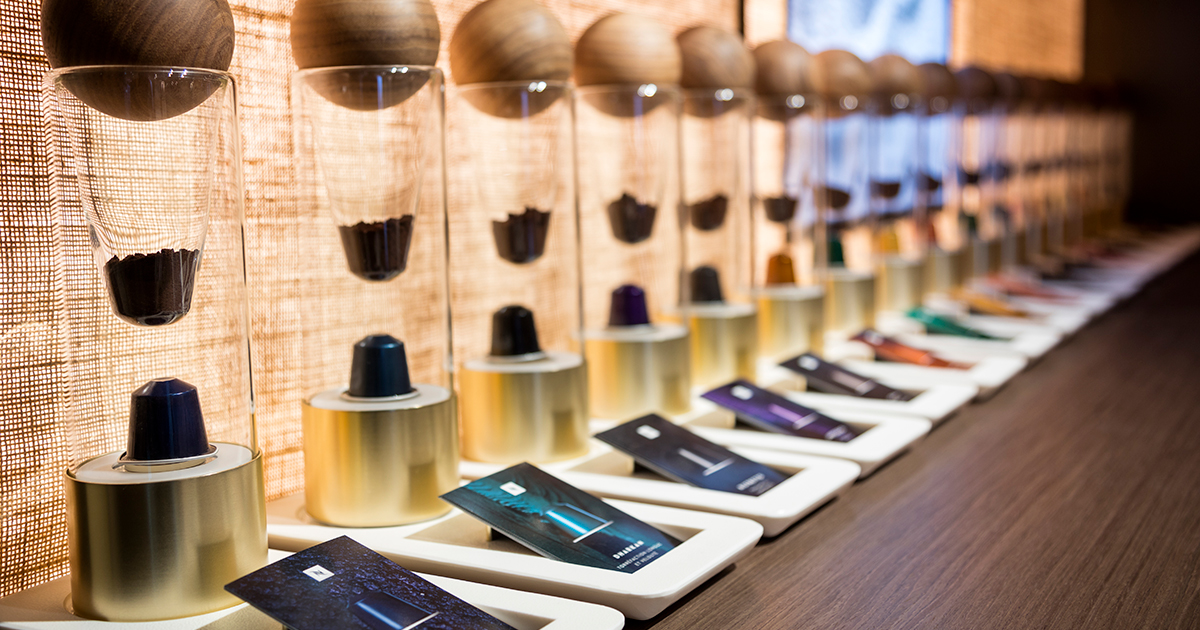 You know, I love the Nespresso coffee, it's no secret. We told you about it often! You can see all of our articles here on the famous brand of Swiss origin. And what better day than coffee day to tell you about Nespresso and the environment!
What people think about Nespresso coffee and the environment
Many will tell you that Nespresso coffee is not up to that of 3rd wave cafes. Maybe. On the other hand, the coffee from your local barista, it will cost you between 5 and 10 dollars for your favourite coffee, or nearly 5 to 10 times the price of a Nespresso capsule. When to taste, possible. Everyone has their preferences as to what they like for coffee. For my part, I love it, for its varieties that go from full-bodied coffee as well as the notes of vanilla or truffles of the special editions. We love the different intensities that we can decide for ourselves by the capsules that we buy.
A vast array of machines
And the different types of machines found in the Nespresso range are exponential. Whether it is the Creatista Plus for those who want to be Barista at home, to lovers of great coffees with the Vertuo machine and its new carafe. In short, there is something for everyone for the innovative coffee company.
Nespresso coffee, is it good for the environment?
Probably more than the cardboard coffee cup and its plastic lid that many throw in the trash. I would even go even further. Nespresso always goes the extra mile to offer quality and eco-responsible products with the aim of promoting a fair trade coffee culture. Increasingly, Nespresso coffee capsules are made from 80% recycled aluminum (and more) and are then in turn recycled to help make various items like cans, bicycles and even computers. (I actually have a vegetable peeler made from Nespresso capsules, a gift that was given to me a few years ago and that I love.)
Recycling the capsules : A Child's play
It's really easy to spot the "80% (and even 85%) recycled aluminum" logo on cases and when shopping online to see that the capsules are made from recycled aluminum! It really is an innovation in the market. In addition, it is extremely easy to recycle the capsules. Several cities offer collection with the recycling bag in the bins, such as Montréal for example, or you can drop them off in your Nespresso store or at certain retailers.
The mantra at Nespresso is the 3 Rs: reduce, reuse and recycle. The company aspires to offer the best quality of life to coffee growers as well as to make every cup of coffee carbon neutral by the end of 2022, they already have several organic ranges! Also, for more than 20 years, it has supported its partner farmers by paying higher prices for coffee and by encouraging sustainable practices. Nespresso even won the title of World's Most Sustainable Coffee Company by World Finance Magazine this year!
Share the post "Nespresso and the environment: Even more responsible"