Summer Gins: Driven by Curiosity
15:58
updated on Aug Tue 2023 10:04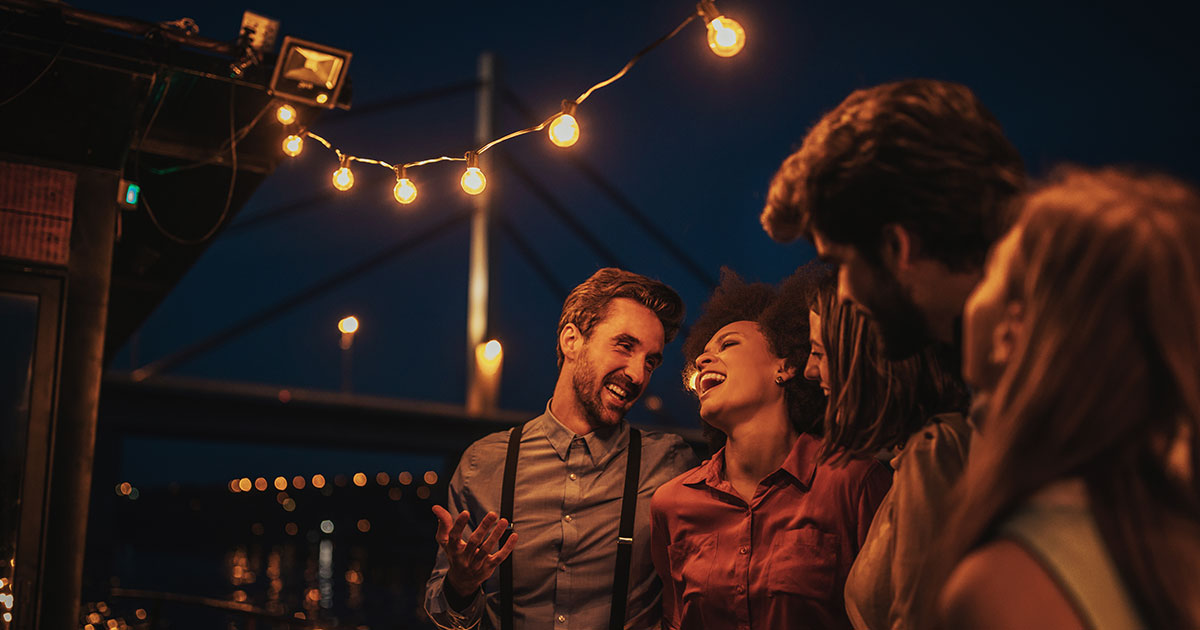 Truthfully, I have to say that I tend to think of the summer season as great times filled with festive and refreshing finds. Whether alone or with friends, the possibilities of what can be created, tasted and shared are limitless. Curiosity was the main theme of the selection of spirits that I made to help you "drink" outside the box. Discover these summer gins.
Discover these 4 Summer Gins
Blood Orange Gins by Distillerie 3 Lacs
This unique and delicate blood orange-based gin is the fourth to be created by the Distillerie 3 Lacs team based in Salaberry-de-Valleyfield. It hit the shelves in May to brighten up precious summer moments.
This bright nectar boldly showcases its summer character through the distillation of a myriad of bold ingredients such as rose, orange blossom and the featured fruit, blood orange. Thanks to its subtle fruity and sweet notes, this tasty concoction is sure to please those inquisitive for sweetness and freshness.
The aromatic finesse of Blood Orange Gin makes it a perfect match for a Mediterranean tonic water, which brings out the citrus flavors, for a simple soda, or for the various ingredients composing some of Rosa's signature festive cocktails. This summer classic, made with cranberry and pomegranate juices, will take your spirit on a journey to a bucolic landscape by the sea and the beach.
Hendrick's Flora Adora
Released just a few weeks ago, Flora Adora is the latest product to come out of the iconic Hendrick's brand's curio cabinet. This limited edition gin is primarily inspired by the fresh springtime and the charming flowers that draw pollinating insects such as butterflies and bees. The master distiller, Ms. Lesley Gracie, was inspired by the graceful movements of the flowers to pick the right ingredients for this floral bouquet.
A beehive of amazing aromas, Flora Adora differs from Midsummer Solstice, an earlier edition also betting on the floral aspect, being predominantly herbaceous in character as opposed to fine citrus notes. The inspiration behind this product lies in the original 11 distilled plants mixed with rose and cucumber, to which is added an assortment of floral and fresh herbal ingredients that enhance the coriander and juniper berry flavours.
This Scottish gin is perfect with an elderflower tonic water, a simple soda or over ice. Equally delicious as the base for a Wildgarden Cup cocktail, which boasts a heady blend of fresh mint, cucumber and juicy raspberries sparkling under fresh lemon soda. The Flora Adora is sure to excite you with its fragrant and intriguing scent.
Bombay Citron Pressé
In the wake of the dazzling success of Bombay Bramble Gin in summer 2021, the British company Bombay Spirits Company is once again offering a vibrant and surprising product that will enliven every moment of the summer season with its fragrant aromas: Bombay Citron Pressé.
Just like its turquoise-bottled cousin, the legendary Bombay Sapphire, this tasty product is a London Dry gin made with the same basic ingredients. Yet this creation of the company's master distiller, Dr. Anne Brock, stands out for its all-natural citrus infusion that captures the flavour and aroma of freshly squeezed Mediterranean lemons. With pervasive tart, sweet and fruity notes, this spirit can be indulged in a myriad of ways. 
Bombay Citron Pressé is a product of sophisticated taste that has the ability to adapt to any moment's urge, whether it is paired with a simple soda or a regular tonic. It is indeed an endless source of creativity and will undoubtedly become one of your essentials when it comes to making refreshing cocktails such as the Pressé & Soda or the Ultimate Collins.
Web only:  An addition to your summer gins
Ubald London Dry Gin
Launched last April, the new Essentials collection from the Ubald distillery in Saint-Ubalde has made its triumphant entry into the various points of sale. At its heart is a London Dry gin of undeniable quality, positioned to become the base of all traditional cocktails.
This Quebec spirit is distinguished by the fact that it is produced entirely on site, and is flavoured with local ingredients such as dune pepper, sumac and juniper berry. These ingredients create an expressive blend that highlights the richness of the region's resources. Whether used in a gin and tonic or a Tom Collins, this supple, balanced liquid will elevate every taste profile on any summer evening.
In short, the gin in the Essentials collection is an exceptional product in the same prestigious tradition as the distillery's other spirits. It is a creator of worlds, distinguished by its fine, classic and assertive taste.
You can also discover recipes based on these 4 summer gins by following this link (coming soon).