The Desaltera by Gentologie – To fight the crisis
21:57
updated on Jan Mon 2023 17:33
Our column continues this week with the arrival of spirits. You know that in La Désaltéra by Gentologie, we will talk, in the coming weeks, in addition to wine, beers, spirits, ciders and other alcoholic and non-alcoholic drinks in addition to the different wines, we present The Desaltera by Gentologie – To fight the crisis.
The selection for The Desaltera by Gentologie – To Fight The Crisis
Drav Stout of the  25th anniversary of Casino de Charlevoix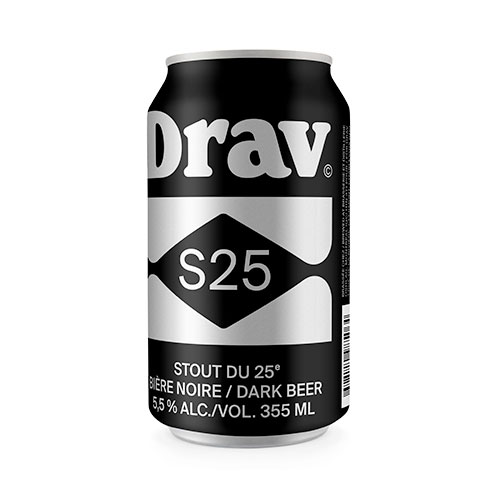 A delicious stout (we are still in St. Patrick's week) with ruby reflections and a cream-colored foam. Charlevoix coffee adds a touch of acidity that blends too well with the slight vanilla taste. It smells of comforting breakfast and it's something that we need right now, comfort. An edition in partnership with
Fairmont Le Manoir Richelieu
.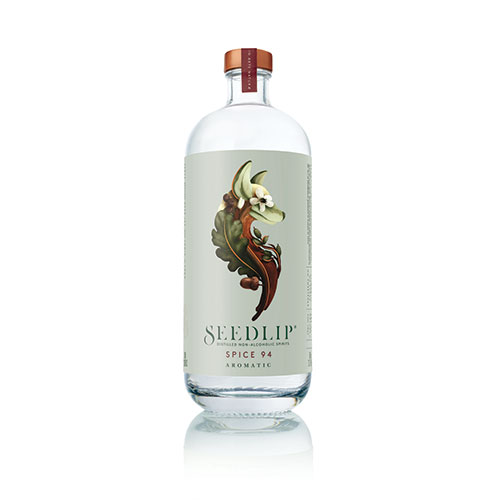 You don't have to drink only alcohol during this quarantine. Do you know
Seedlip
? We recently
made an article about it
. But Spice 94, one of the 3 varieties, is a complex blend of aromatic distillates from Jamaican berries and cardamom with two peels and a brilliant citrus finish. Simply serve with a tonic and a garnish of red grapefruit. Seedlip Spice 94 is aromatic with warm spicy notes, top notes of citrus zest of lemon and grapefruit and a long bitter finish of the highest quality bark (oak and cascarilla).
Hendricks Gin Orbium
The famous
Gin Hendricks Orbium
is back at the SAQ in limited quantities to the delight of gin lovers. Definitely one of Hendricks' most successful products.
Instilled with additional quinine, wormwood and blue lotus extracts, it will be perfect for your evenings alone at home.
Vodka Menaud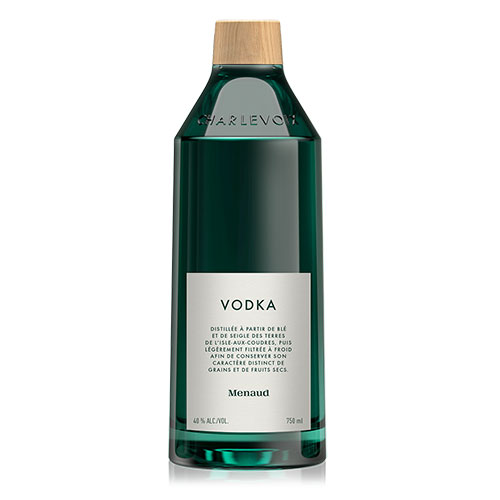 Here, a 100% Quebec terroir vodka.
Menaud
was a partner at the launch of
Gentologie Issue 2
and I had the chance to visit the distillery last February, I will tell you about it in the Spring magazine to come soon.
In this vodka, the enhancement of local wealth involves the harvest of wheat and rye exclusively from Isle-aux-Coudres, wheat provides a silky and fine texture accompanied by aromas of grains. Rye, for its part, adds a distinctive spicy and mineral dimension to traditional vodkas. traceable from field to bottle, Menaud's vodka tastes what Charlevoix represents. Most of the other spirits in Quebec are made with a neutral grain spirit (NGS) that is not harvested in Quebec, here it is 100% made in Quebec.
The Desaltera by Gentologie – To Fight The Crisis – In rosé
Pétale de Rose 2019
A classic, I love this wine. The 2019 vintage of this organic rosé is once again perfect. Smoked strawberries, floral, not at all sweet, really nice. Handles a slightly more complex meal.
Varietal:

43% Cinsault
38% Grenache
13% Syrah
3% Mourvèdre
1,5% Sémillon
1% Rolle
0,5% Cabernet Sauvignon.
The Desaltera by Gentologie – To Fight The Crisis – In red
Gabbiano Chianti Classico DOCG 2017
Here, we have a dry and medium-bodied wine. With her medium ruby color dress; there are aromas of red cherry and dried herbs, the latter being nuanced vanilla. When even a good tannins, it should not be surprising, we are in Chianti. there are pleasant flavors of liquorice, spices and red cherry on the finish.
Sangiovese 90%
Merlot 10%
The Desaltera by Gentologie – to fight the crisis, while waiting for better days
Do not forget that it doesn't matter if you bought a product from here or elsewhere, these products support people from here very often. It is good to encourage local products, but it is to keep in mind. We will share each week our discoveries in terms of wines and spirits to warm you up all year long!
Find all our different suggestions on The Desaltera by Gentologie
Discover Gentologie Magazine Issue 3!
Cover photo: William Grant & Sons