Hendrick's Orbium Gin in an ultra-limited quantity in Canada!
22:19
updated on Feb Fri 2022 15:49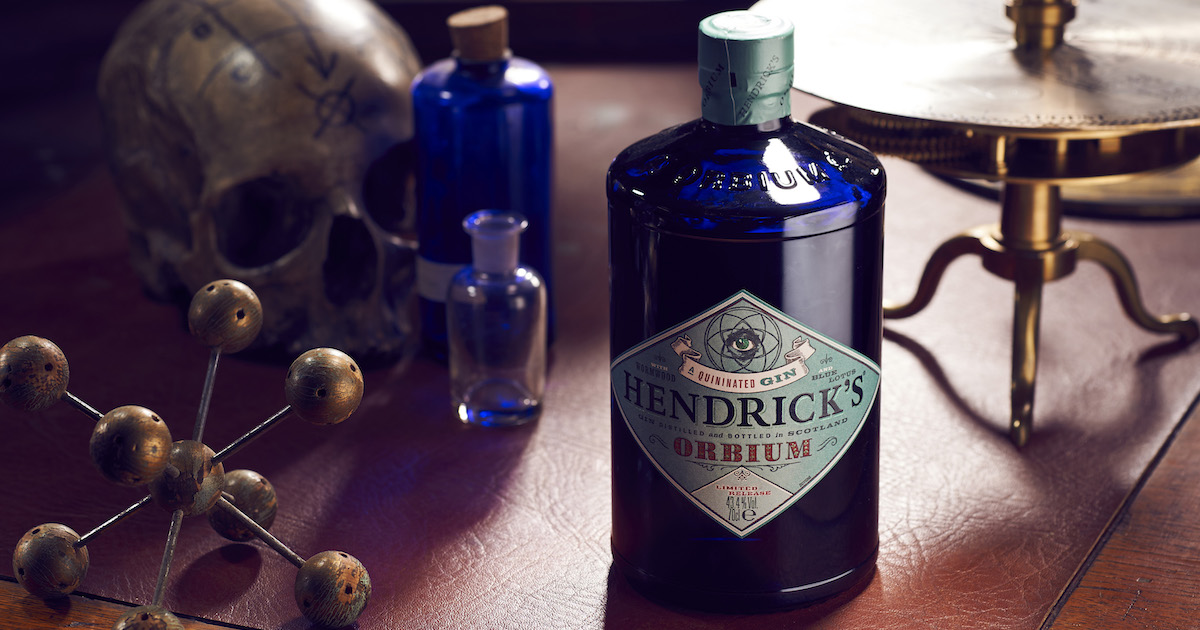 Hendrick's Gin reimagines gin in Canada with the Hendrick's Orbium Gin by adding three ingredients to its cucumber and rose infused experience
You want a particular gin and not everyone? Hendrick's Orbium is sure to please the curious of unusual flavors who like to explore. Come to the dark and daring side with the launch of this new gin across Canada this fall. We taste it at ELEVATUM and it was awesome!
Inspired by Hendrick's Gin's description of a liquid journey, Lesley Gracie, Orbium is derived from the word "orb" of the Latin root "orbis" meaning a circle. Perfectly presented in the iconic style of apothecaries now associated with Hendrick's Gin, Hendrick's Orbium gin is offered in a sumptuous dark blue bottle. It is inspired by blue lotus flower essence, a key ingredient in the parallel enjoyment of this special liquor.
"Orbium leaves an unfamiliar yet oddly familiar sensation on the palette," comments Alvin P. Ramchurn, Purveyor of the Peculiar and National Brand Ambassador for Hendrick's Gin. "It's designed to open up previously unexplored dimensions of gin. It infuses flavours traditionally associated with classic gin libations for a finish that is uncommonly long."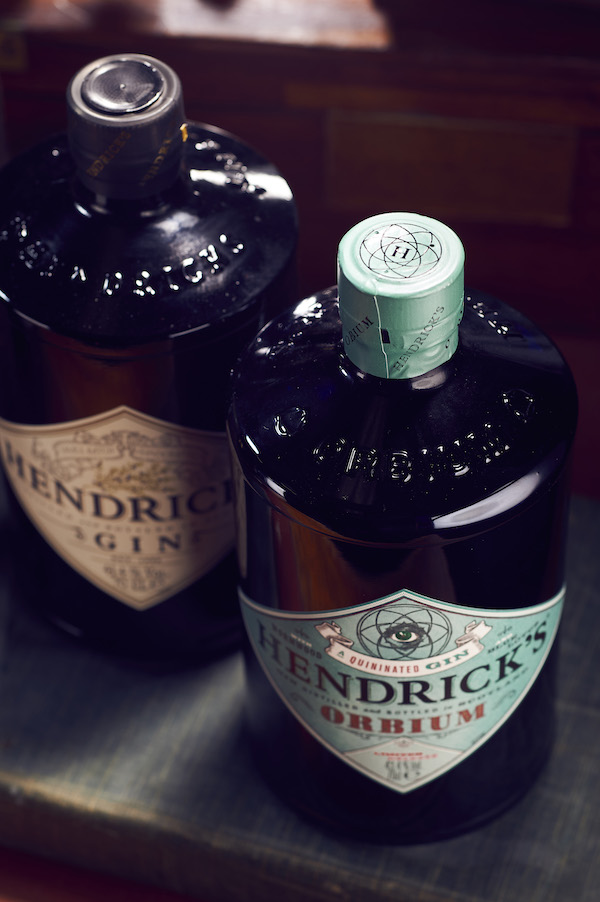 A trinity of elements
Distilled with a trinity of elements adding to the casual flavors of cucumber, rose and 11 botanical ingredients. They are coming from classic Hendrick's gin. The Orbium truly represents something different and infusing the classic flavors of gin cocktails in a reimagined experience. Quinine (often found in tonic water such as the Fever-Tree for example) is expertly infused in Orbium, as is wormwood, a component of vermouth, an ingredient in traditional gin martinis.
The third element that makes up the trinity of flavors of Orbium that will delight the palate of all those who taste this delectable drink comes from the discreet blue lotus flower, bringing a new level of balance, bitterness and clarity to the gin more curious in the world.
Available only in ten markets around the world
The Hendrick's Orbium Gin will be offered for a special time. In Canada, it will be offered only online in Quebec (there were 85 left at the time of writing), Ontario and British Columbia. After this wonderful award, Orbium will move away from the unusual parallel universe of Hendrick's to unknown tanks.
"Orbium comes from the remarkable mind of the Hendrick's Gin Master Distiller, Lesley Gracie" adds Beth-Anne Perry, Senior National Brand Manager, Hendrick's Gin. "Hendrick's continues to break conventions and take gin in a curiously unusual direction."
To learn more about Orbium, please visit www.hendricksgin.com/orbium.