SONOS: Sound Everywhere in the house
19:02
updated on Apr Sat 2023 12:11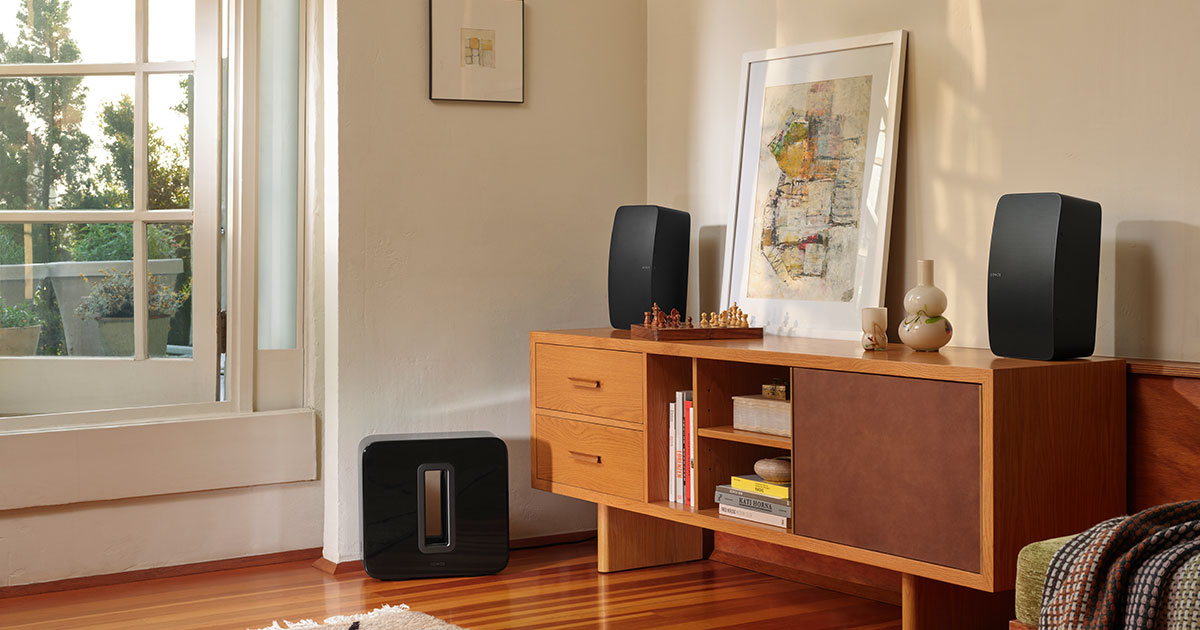 You certainly know Sonos like me, you may even own one. But did you know that thanks to its system and its integration with the various digital platforms, it is your perfect accessory everytime.
You are probably wondering why I am telling you this statement. While many of you, me included, are certainly adapting our living space to a new daily routine (office, gym, cinema, etc.), Sonos is a perfect solution for having perfect sound anywhere and anytime.
Work From Home Help
Did you know that music can help increase productivity and improve your mood during the working day? In a study made by Sonos, almost 70% of respondents said that listening to music helps to be more effective than drinking a cup of coffee. Whether your office is in the kitchen, in the living room or in the basement, certain devices from the Sonos range, including the Move, can follow you everywhere, even on your terrace when the nice weather comes, as long as your wireless network thread goes there. Otherwise, for your fixed office, the Sonos One (photo) or One SL are two perfect solutions.
Diffusion Through Quality Sound
Whether it's a series on a streaming platform, an online workout, a video cooking class, or a live concert, you can listen to everything on Sonos, and the new Sonos Radio. Your favorite albums, podcasts and audiobooks are also a great way to take a break from your screen.
Sonos: For the TV too
Beam is the best option for moviegoers who want great sound on their TV. With Alexa, Google Assistant and Apple's Airplay 2, smart command integration is just perfect. You will also find various home theater systems if you are looking for a 5.1 surround sound system. It is one, if not the only platform that can bring quality sound, whether for music or TV. Besides, we will talk to you again soon about the new Arc bar.
This is a great opportunity to watch your old movies like Black Panther for example or your new purchases made during this period.
Unmissable Opportunities to Add Sonos to Your Home
Whatever the period, product offers and various promotions are regularly offered on the company's website.
Article originally published in Gentologie Issue 4 magazine, adapted for the website and offered free of charge