Suggestions for a Gourmet Valentine's Day
13:10
updated on Feb Tue 2021 18:11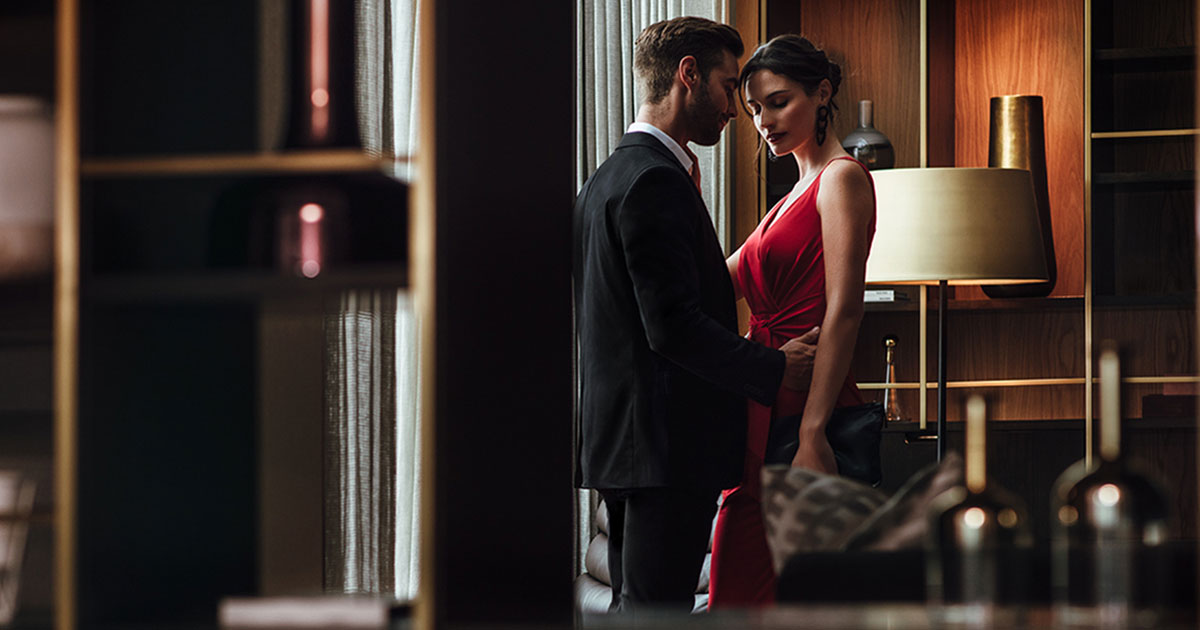 Valentine's Day is coming rapidly, Sunday, February 14th to be more precise, so here's our list of our suggestions for a gourmet Valentine's Day. Find everything for a perfect evening with the one you love or by yourself.
Suggestions for a Gourmet Valentine's Day: The aperitif
It would be very difficult to miss the aperitif, since it will light up your evening, so here are some suggestions for a gourmet Valentine's Day to get away.
The Limited-Edition Sweetheart Box from Oysters & Caviar
Our partner Oysters and Caviar has created a beautiful gastronomic box to start your evening. Composed of 24 oysters (2 varieties of Sweet Oyster and Co. products) and Siberian caviar from Antonius Caviar, this set will satisfy you and whet your appetite.  Don't hesitate to upgrade your box with products such as Rougié foie gras or products from the Fromagerie de l'Isle for the perfect starter. You have a hard time opening the oysters, M, Dehédin, founder of Oysters & Caviar gives you his tricks in this article.
Suggestions for a Gourmet Valentine's Day: To Drink
Suggestions for a gourmet Valentine's Day must necessarily include delicious liquids, here are a few. The wines are absent from this list as we suggest you take them from your favorite restaurateurs to add to the pleasure of the perfect pairing.
The Bollinger Rosé champagne
Champagne is still a must with the caviar of the box mentioned above. We go with the Bollinger Rosé, in several forms: La Grande Année and the Bollinger Brut, two beautiful products that are favorites of James Bond. Quite a gentleman, but also perfect for madam. Want to know more, take a look at our article on Bollinger.
The Rosé champagnes from Bollinger in SAQ
Rosemont Gin Rose de Montréal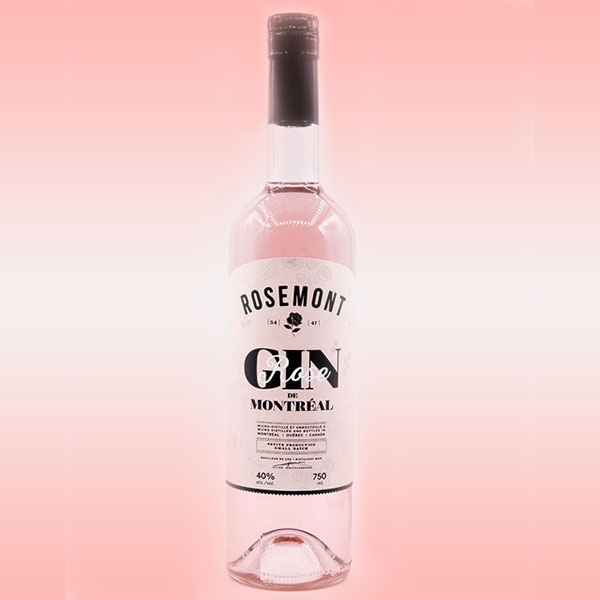 You are more cocktails than champagne, no problem, this beautiful product of La Distillerie de Montréal will please you. It is composed of aromas of juniper berries, rhubarb, cranberry and karkadé hibiscus. Infused cranberries and hibiscus lightly colour the gin to make a reminder with the pink rhubarb.
The Rosemont Gin Rose de Montréal in SAQ
Madison Park Pink Gin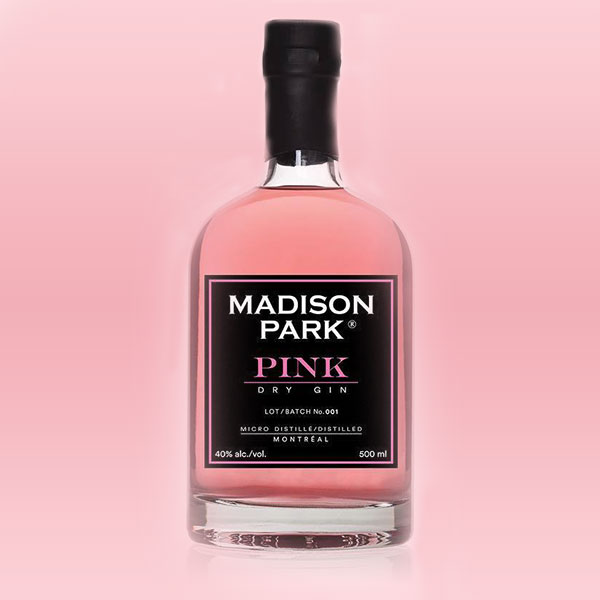 Add this artisanal gin distilled in small batches to your orgasmic appetizers. It is a delicate floral expression, fresh and light. With its sweet and peppery aromas of juniper, hints of Jamaican pepper and elderflower, it will certainly be a gin and tonic delight. It is dry and delicate and reveals in the mouth flavors of juniper berries, light floral notes and a medium spicy finish. A total success.
The Madison Pink Dry Gin in SAQ
Noroi Petits Fruits
With a much sweeter palate, the Noroi Petits Fruits that our collaborator Jean-Daniel Perron has analysed, is another superb alternative for Valentine's Day.
The Noroi Petits Fruits in SAQ
Fever-Tree Aromatic Tonic Water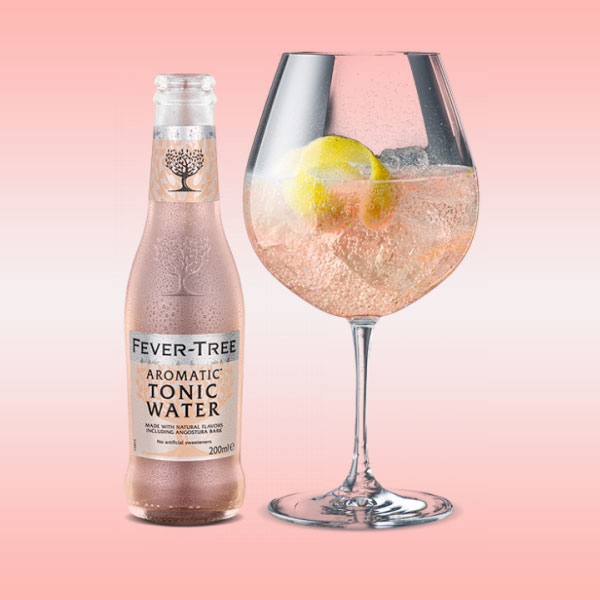 Combining the sweet bitterness of South American angustura with aromatic plant extracts such as cardamom, Jamaican pepper and ginger, Fever Tree has created a delicious, unique tonic water. Designed to showcase robust, strong juniper gins, this aromatic tonic can be enjoyed in a pink gin and tonic or as is, as a refined soft drink.
Discover the Fever-Tree Aromatic
Suggestions for a Gourmet Valentine's Day: Dining at home or at the hotel
Several restaurants have come together to help you spice up your Valentine's Day. From sushi meals to something more gourmet, there's something for everyone with our suggestions for a gourmet Valentine's Day.
The Fairmont Château Frontenac
The Fairmont Château Frontenac in Quebec City offers several experiences, either at home or on site. The first is The Luxury Escape including a 5-course luxury edition menu including the bottle of wine to which they add the night and the next day's breakfast served in the room. The team has selected the most beautiful rooms, including those with the most beautiful views, to give you an extraordinary experience. Having stayed at Château Frontenac during the holidays, I can tell you that the experience you have will undoubtedly be memorable. A beautiful gift to give yourself.
You can also order a menu to enjoy at home. Again, there are several options available to you. Simply choose how you want your evening/Valentine's day to unfold.
Romantic Getaway – Luxury Edition
Menu Saint-Valentin du Fairmont Le Château Frontenac pour emporter
Maison Boulud
Ah the Boulud House of the Ritz-Carlton Montreal, how to miss! Their great chefs have come together to create a box of meals especially for the occasion! A 4-course Valentine's Menu to cook at home to spend an intimately delicious evening. This menu is available from February 11 to 14 from 12:00 p.m. to 6:00 p.m.
Le menu de la Saint-Valentin de la Maison Boulud
Ritz-Carlton Montreal valentine's Day package
Park Restaurant Valentine's Day Menu
Sushi lover? Here are probably the best in town, those from Antonio Park. We go from duck, crab, oysters, in short there is something for everyone in this 5-course menu. Indulge yourself!
*Unrepresentative picture of the menu, for information only
Discover Antonio Park Valentine's Day menu
Suggestions for a Gourmet Valentine's Day to take away from the H4C par Dany Bolduc
We know Dany for his experiences in the restaurant, celebrate Valentine's Day with one of his intimate gastronomic experiences. A 4-course dinner by Dany Bolduc. Make it even more special with a bouquet of flowers. On the menu Liver mousse, Tzatziki, Kebab Cheese, Houmous, main course an Osso Bucco, Gremolata, Mushrooms, Potatoes and Tartelette with blood orange and chestnuts. In limited quantities. Other options are available on the website
Discover H4C par Dany Bolduc Valentine's Day Menu
The Valentine's Day at Fairmont The Queen Elizabeth et and Artisans market
At Fairmont The Queen Elizabeth, there are several offers at your fingertips. Whether it's at the hotel or the Artisan Market to take away, you won't be disappointed. With accommodation in one of their Large Signature Fairmont Gold room or a selection of Executive Suites you can choose between a bottle of Champagne, two relaxing massages lasting 50 minutes at the Moment Spa and a breakfast for two to go or a bottle of Champagne and the five-course gourmet meal package for two served from the comfort of your room. For the Artisans market, these are all takeaway offers, which you can, of course, combine with your stay. Menus from the team of Executive Chef Baptiste Peupion that will no doubt delight you.
Discover the romantic packages at Fairmont The Queen Elizabeth
Discover Artisans market offers
The Valentine's Day menu of restaurant Renoir at Sofitel Montréal
Treat yourself to celebrating Valentine's Day with Chef Perret's romantic 4- or 7-course meal for two, available for take-out. As long as you're there don't hesitate to book a room at the hotel, this can only be a little more! Bon appétit!
Order Valentine's  Day menu of Restaurant Renoir at Sofitel Montréal
Suggestions for a Gourmet Valentine's Day by Signé Toqué
Taking out the big game and spending the evening at Le Toqué may not be possible at the moment, however, you can bring the Toqué home with a 5-course menu for Valentine's Day as well as specials presented in Emile Henry ceramic casseroles. Food and wine pairings are also available to accompany your delicious meal choices!
Discover the Toqué menu by Beaumont restaurant
You liked our suggestions for a Gourmet Valentine's Day? Feel free to share them!