The Sommelier's Suggestions | Festive Wines for Easter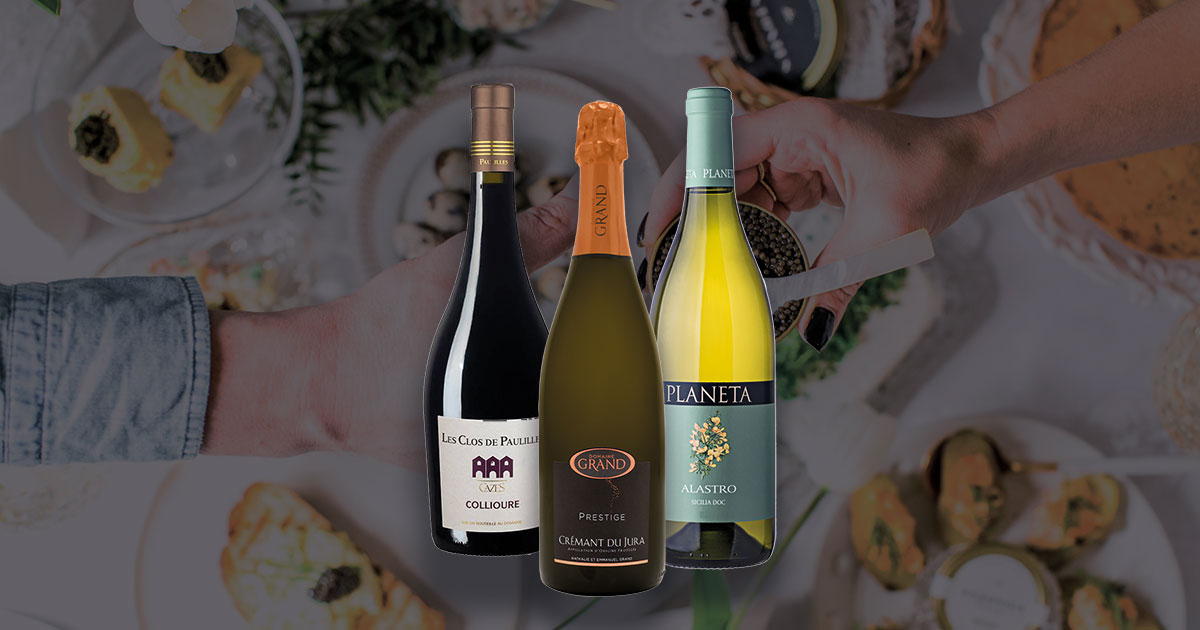 Here is a new column from our in-house sommelier, Claude Boileau, Certified Sommelier and WSET3. To get your weekend off to a good start, he will suggest different food and wine pairings to try. Let's start right away with The Sommelier's Suggestions | Festive Wines for Easter.
Start with Sparkling!
Domaine Grand Crémant du Jura Prestige
Let's start in grace with this prestigious sparkling wine of which Nathalie and Emmanuel Grand can be proud, as well as of their predecessors, in this family estate founded in 1692. The Jura shines here with this Crémant in organic conversion from Chardonnay, from high aerobatics. Magnificent flavours of orchard fruits, white flowers, almond croissants, all carried by fine bubbles and all in freshness. A delight to start the aperitif or as a starter, the apotheosis with smoked salmon or gravlax, roast poultry, veal tenderloin; the guests will certainly be satisfied. Inexhaustible.
Varietal: 100% Chardonnay
The Sommelier's Suggestions | Festive Wines for Easter : Continue with the white!
Planeta Alastro 2020
Get away from it all and let yourself be charmed by the DOC Sicilia, a wine that radiates yellow apples, Meyer lemon and pink grapefruit, wild flowers (from which the name is taken), with fresh acidity, depth, a mineral aspect (volcanic); what length in the mouth! A delight with Mediterranean or vegetarian meals, or grilled pork. Masterful.
Varietal: Grecanico 85%, Sauvignon blanc 15%
The Sommelier's Suggestions | Festive Wines for Easter : End the meal in red!
Les Clos de Paulilles
Let's now transport ourselves in front of the Mediterranean Sea to Collioure, where the sun reigns. The Cazes house has been a pioneer in biodynamics for 20 years! The black fruits are ripe, the potpourri capsizes and everything is spicy and a little smoky, balanced, deep and bewitching; the tannins are velvety and the length is amazing! Clearly, a comfort wine, serve it at 16–18°C accompanied by oriental or Mediterranean cuisine, lamb with thyme, Osso Buco or duck à l'orange. Character.
Varietal: Grenache noir 60%, Syrah 30% et Mourvèdre 10%
Happy Easter and remember to drink in moderation. And don't hesitate to add Antonius Caviar to your table!
Discover Mr. Claude Boileau articles on Gentologie