Gentologie Magazine Issue 2 is now available!
14:22
updated on Jan Mon 2023 15:53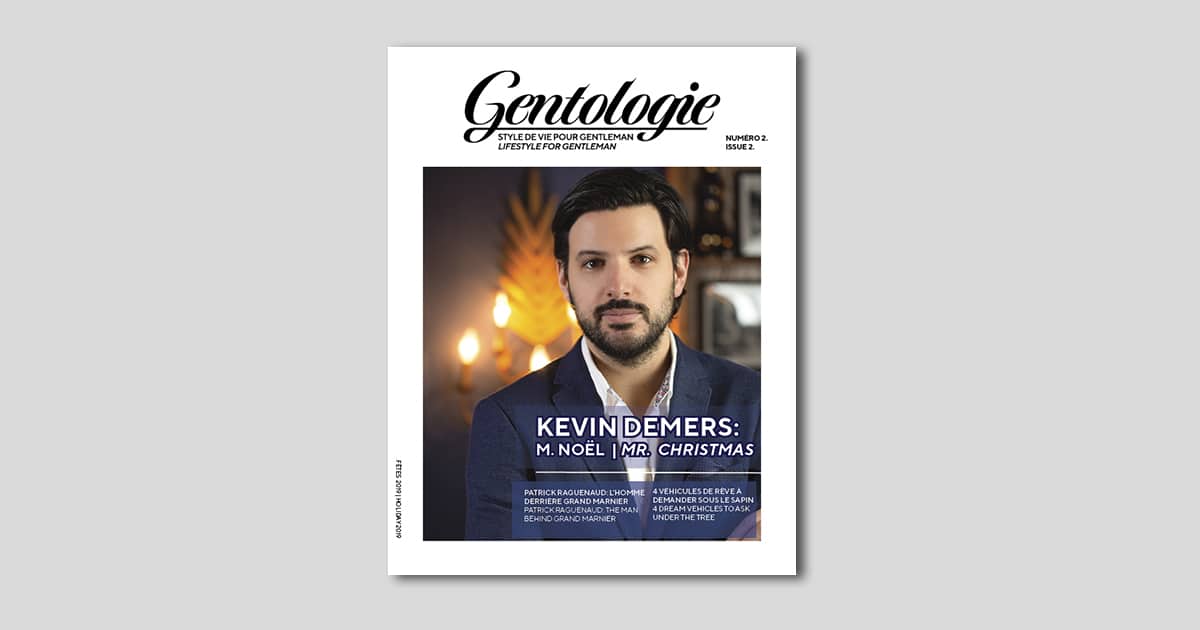 And now, the second edition of Gentologie magazine is now online. The all-new Gentologie Holiday Magazine Issue 2 with Kevin Demers, owner of the Coldroom, Le El Pequeño, Parliament (Now Bella), and for the past 2 years, the Miracle Christmas Bar in Montreal. We can really say that with this last establishment, Mr. Demers is Mr. Christmas.
Note that you will find gift ideas in all the different sections.
What you will also find in the Gentologie Issue 2
In addition to Mr. Demers, we summarize our meeting with Mr. Patrick Raguenaud, the Grand-Marnier master distiller, who is also an alcohol synonymous with celebrations and holidays. In addition to Mr. Raguenaud, we meet Drew Mayville, the master distiller of Buffalo Trace.
To bring the two together, our house mixologist, Jérôme Laflamme, offers Le Vieux Carré Victoria, a cocktail party celebrating the flavors of Buffalo Trace and Grand Marnier. Jean-Daniel perron meanwhile presents a selection of gin to celebrate the holiday season!
We also unveil our Rockefeller oyster recipe at Gentologie as well as the presentation of oysters Antonius Caviar, represented by Oysters & Caviar.
In the Fashion section of the magazine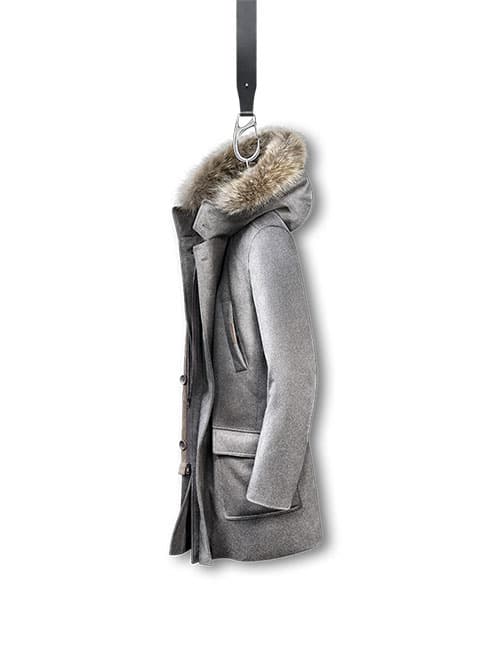 We are talking about a brand that is being talked about these days, with its purchase by the LVMH group, Tiffany for Men, a new men's line launched earlier this fall. Not to mention the holiday looks of Clusier by Pierre-Benoit Duhamel and our selection of winter coat.
The Arts are also there in the Artistry section of Gentologie Magazine
Check out our suggestions for albums and holiday movies, whether classic or newer, you'll find them.
In The Travel Section of Gentologie Magazine Issue 2
While often when traveling, cocktails are not always perfect, the new Fairmont Hotels Cocktail Menu wants to change your habits by setting an example. We continue with the ultra-luxury luggage of Charles Simon.
The Art of Living, A Must For The Holidays
In this section, we introduce you to Bosch's new Farmfresh system, which will help you keep your food during the holiday season, as well as Casper, which will give you the best way to rest during the holidays!
Up to the road!
Our new collaborator, Marc Bouchard, present us 4 SUVs that will make you dream.
In the Technology Section of the Gentologie Magazine Issue 2
On the technology side, we are talking about the different possibilities of streaming.
And even more.
To read now or during the Holidays