The Gentologie Magazine Issue 9 is on presale!
20:30
updated on Feb Sun 2022 15:48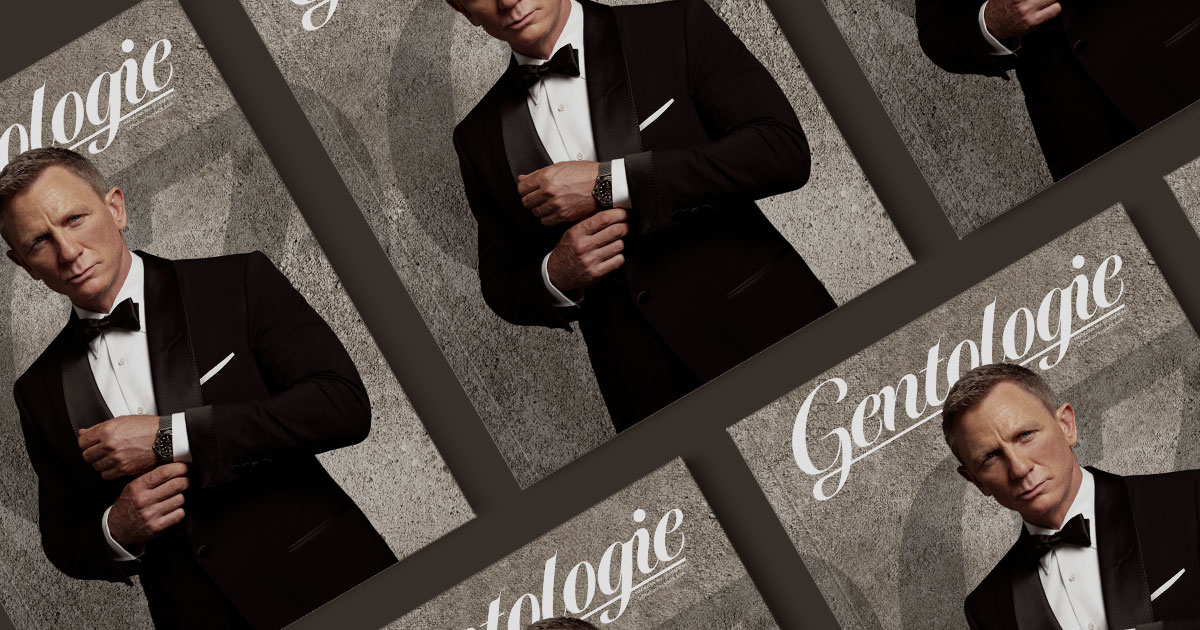 Here it is, just a few weeks before the arrival of our first printed magazine. Gentologie Magazine Issue 9 is now on presale! Get it here now!
A first print edition for Gentologie
You may be aware, our crowdfunding campaign was a success and we will be printing our first print magazine shortly. Yes yes, a first printed edition for Gentologie magazine! Finally, Gentologie will find itself in your hands. It is a big step for Gentologie to lastly reach this level. And we would like to thank all the contributors to this new journey in the growth of Gentologie. It is only a start.
What will we find in Gentologie Magazine Issue 9
There will be several articles in this first printed edition, namely Gentologie Magazine Issue 9. Here is a little preview.
The James Bond's Looks in No Time To Die
Sunspel and James Bond a love story by Jean-Michel Bonin de Clusier
No Time To Die: The Aston Martin Heaven by Marc Bouchard
James Bond's Favourite Spirits by Ronald Georges
The Wines James Bond could drink by Claude Boileau, sommelier
Have the body of James Bond by Dino Masson of YUL Fitness, pictured by Louis Prud'homme
Why I love James Bond by Manon Lapierre and Meeker Guerrier
The Land Rover Defender 110 review by Marc Bouchard
And even more that you will discover
This is a first printed issue and a limited edition that will be available exclusively online and as a gift on certain orders from our partner Oysters & Caviar.
You can pick up the magazine from our online store now for delivery by mail or at our launch event in mid-November. Make sure to get your copy now
For our launch party, however, the date remains to be confirmed. But fear not, we'll do at least one, if not more.