Luxurious restaurants for the holidays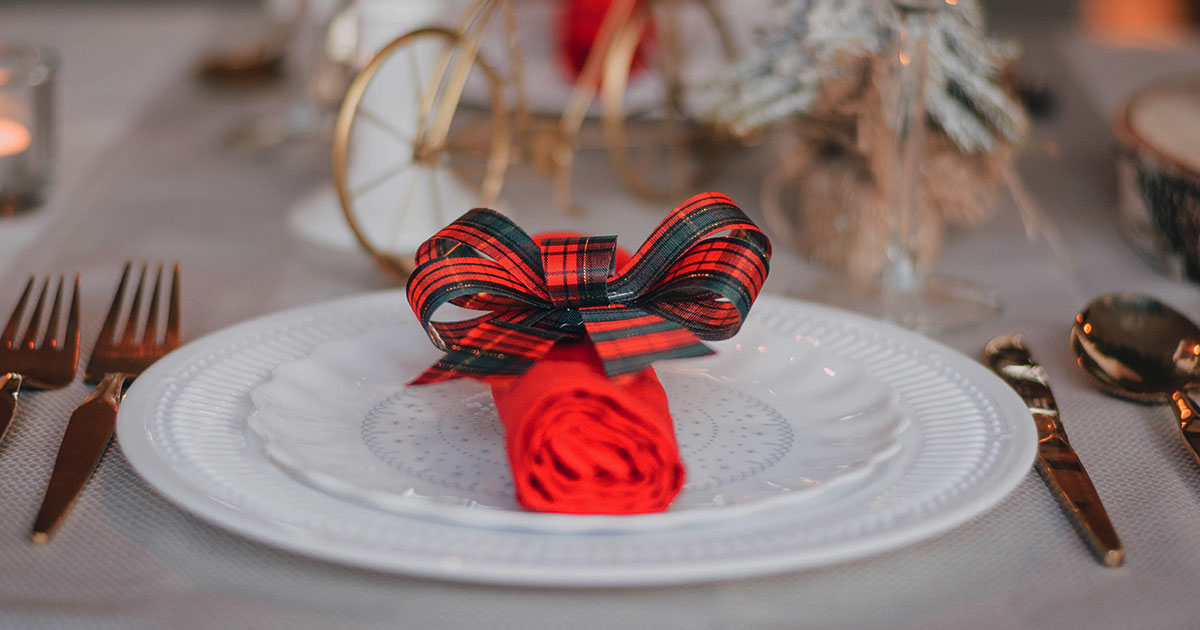 You are certainly in the planning of your holiday celebrations, some of you will certainly be welcoming family and friends. But others will not want to worry. So here is why we have brought you a list of luxurious restaurants for the holidays that will certainly please you dear gentlemen and your family during this time of celebration.
Le Laurie Raphaël
Having recently had the chance to enjoy a fabulous meal at Laurie Raphaël, I can only recommend the restaurant for the holiday season. Whether you are as a couple, with friends or in a small group, Le Laurie Raphaël can accommodate you easily, especially with their private room. You want to receive but not miss anything from this great restaurant in Quebec, they also have take-out dishes that will certainly make your guests happy.
The Champlain of Le Fairmont Château Frontenac, a classic of luxurious restaurants for the holidays
Le Champlain, the great restaurant at Fairmont Le Château Frontenac. With his new chef, Hugo Coudurier, he will certainly be able to impress with his first holiday menu in one of Quebec's classic establishments. A take-out offer is also available. A stop at bar 1608 is a must. Don't hesitate to accompany your meal with a Rémy Martin Louis XIII, it's the holiday season after all.
Visit the website of Le Champlain of Fairmont Château Frontenac
The H3, a newcomer in luxurious restaurants for the holidays
Now let's head to Montréal. With the H3, it is, first of all, a magnificent view of the place Jean-Paul Riopelle, but it is also a table that takes you out of the comfort of your daily life with dishes that only chef Jean-Sébastien Giguère has the secret. Without forgetting the immense wine cellar that the restaurant has. The chords will be amazing, but still perfect. Are you on the south shore of Montréal? Why not try the Coureur des Bois, their other wine spectator award-winning establishment? Take the opportunity to book a room at the Humaniti Hotel, the first Autograph Collection Hotel in Quebec, located in the same complex.
Le Toqué, back for everyone's pleasure
An expected return that that of Toqué. Reopened at the end of October, this flagship of Montréal is certainly a must for luxury restaurants for the holidays. Whether it is through unique ways of preparing dishes, its links with small producers, the team of chef-owner Normand Laprise will undoubtedly charm you. Their grocery store, located in their second restaurant Beau Mont in the Outremont District, will undoubtedly be of great help if you entertain at home.
Visit the website of restaurant Toqué
La Maison Boulud of Ritz-Carlton Montréal
Avec le nouveau chef Romain Cagnat et le meilleur restaurateur au monde selon l'association Les Grandes tables du monde, Daniel Boulud, votre soirée à la Maison Boulud ne pourra être qu'un succès. Huîtres, caviar, pâtes et protéines seront certainement présentées d'une manière manière incroyable. Sans oublier les grands vins de la cave du Ritz-Carlton qui seront certainement de la partie pour tous les repas des Fêtes. Pourquoi ne pas en profiter pour faire un arrêt au Bar Dom Perignon pendant que vous y êtes, question d'agrémenter le tout.
Visit the website of La Maison Boulud at Ritz-Carlton Montréal
The Marcus at Four Seasons Montréal
When it comes to luxury restaurants for the holidays, it would be hard to miss Marcus at the Four Seasons Hotel Montréal. With at its helm since this summer, Jason Morris, formerly of Fantôme et du Pastel, and S'Arto Chartier Otis, formerly of HVOR and Balnéa, we can expect excellence in the kitchen. Just looking at the photos and you can see that this restaurant has risen in rank over the past year, and it shows on the plate as well. I was there earlier this fall when Executive Chef Marcus Samuelsson visited, and it was divine. Incredible creativity, finesse and perfection that live up to what the Four Seasons has to offer. Do not miss the cocktail menu, the creations that come out of it are divine.
Visit the website of Marcus at Four Seasons Hotel Montréal
Ferreira Café
Fancy an escape to Europe for the holidays while staying here, this is what Ferreira offers you. Fresh fish cooked in an irreproachable way. It would be hard to ask for more. Ah yes, the wine list. It's just perfect. A total escape in the Douro or on the edge of the Mediterranean is certain as the heat of the country will warm up your holiday season for sure. You can also order their products for the holidays, they will make great gifts.
Visit the website of Ferreira Café
Jérôme Ferrer Europea
One of Montreal's great culinary experiences. And for the holidays, you crave that fun of a big place that offers you something different. And with Alexis Taoufiq, Meilleur Ouvrier de France, at the bar you cannot help but be amazed by the creations of this great master. Hurry to book as it's almost full.
Visit the website of Jérôme Ferrer Europea
Restaurant at Merrill House, in Prince Edward County to discover one of the luxurious restaurants for the Holidays
Let's escape to Ontario. Specifically in Prince Edward County. Having visited Merrill House in November 2020, I discovered incredible cuisine there. Delights of local cuisine prepared and seasoned to perfection. A winner of the Wine Spectator Awards on several occasions since its recent opening. It is a very well hidden secret.
Visit the website of Restaurant at Merrill House
Bar George of Mount Stephen Hotel
English food is your cup of tea, this is the place with probably the best Beef Wellington in town! And what about the ambiance, Mount Stephen is simply magnificent with its antique decoration! Don't hesitate to have a cocktail, this is also one of the best bars in town! The atmosphere is anything but calm, it's a festive setting where we love to celebrate. Perfect for the holidays! And the chef Mr. Kevin Ramasawmy is a delicacy in his plates, a virtuoso of the kitchen.
Visit the website of bar george
The restaurant Aux Chantignoles of Fairmont Le Château Montebello
If we are talking about luxurious restaurants for the holidays, we should not forget the oldest log cabin in Canada. With Mr. Maxime Delmont, formerly of Rosélys as the new sous-chef in the kitchen, the experience, already very high, can only be better. We are truly in a relaxing experience in a setting of nature. Here, no pressure, only pleasure.
Visit the website of Fairmont Le Château Montebello
StoneHaven Le Manoir, a prestigious addition to luxury restaurants for the Holidays
The hotel, a new member of the prestigious Relais & Châteaux family, will appeal to any gastronomic gentleman. In the kitchens, we find Chef Éric Gonzalez. A lover of Québec who makes sure to use local products and make them shine, perfectly in line with the values ​​advocated by the art of eating well, expressed by the new family. Passed by prestigious international addresses, from his classes at the Côte d'Or restaurant of Bernard Loiseau until recently at L'Atelier Joël Robuchon in Montreal, the French Chef, member of the respected association of Maîtres Cuisiniers de France, continues to perfect his art. His cuisine is made up of paradoxes and contrasts, combining the traditions of the past with the gestures of the present. You will undoubtedly have magnificent celebrations in this more than magnificent place. The only downside is that only hotel residents have access to the restaurant for the moment. But who would not want to spend time sleeping in the magnificent region of Sainte-Agathe-des-Monts. . .
Visit the website of StoneHaven Le Manoir
For those wondering why the Park by Antonio Park, a must in our opinion, is not found there, the reason is beautiful and very simple, it is closed during the holiday season. With that, hurry to book to have some awesome holiday parties.