The Ultimate Gift List by Gentologie
14:19
updated on Dec Tue 2022 11:47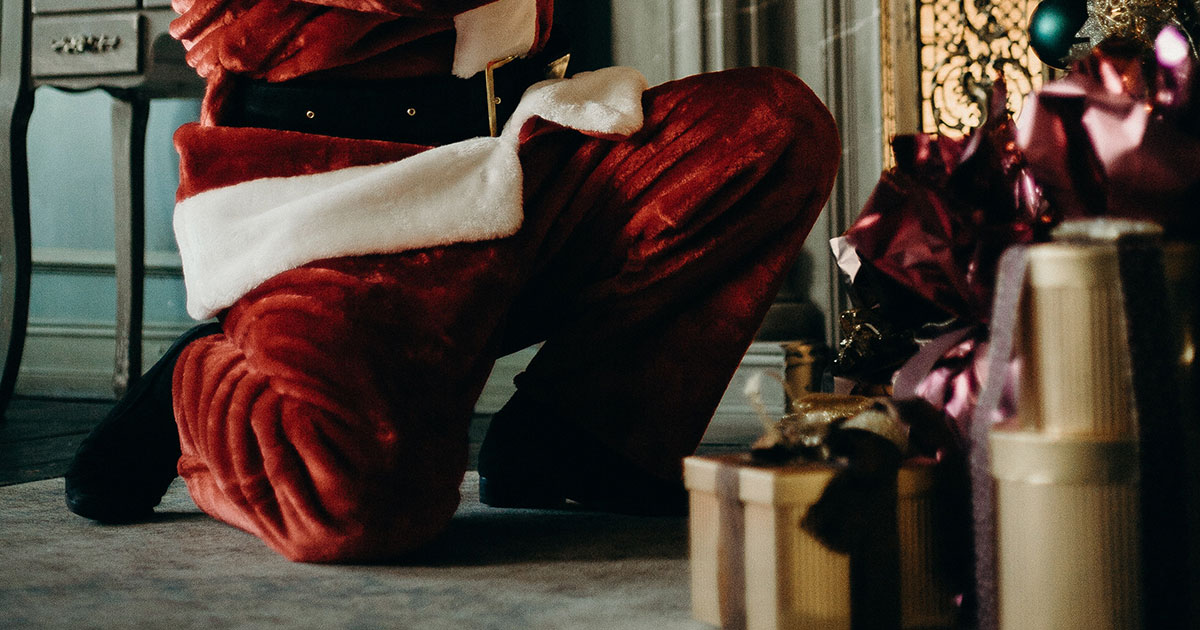 This holiday season, we have created the ultimate gift list by Gentologie for you. In this gift, you will find items that will allow you to reconnect, literally, with the real world, to get out of your bubble and share. In short, for every gentleman in your life.
To become a gentleman, the subscription to Gentologie magazine.
Gentology magazine is certainly the gateway and we firmly believe that our two first print magazines or the gift subscription would make great additions under the tree in 2022.
The Ultimate Gift List by Gentologie – Fashion
For 2023, the gentleman must elevate his style. Here are the options we offer.
Raising your shirt with cufflinks
If you want to stand out on your next outing, switch to cufflinks. Firstly, they're simply beautiful and secondly, you can match them to your tie or suit.
Discover the collection on Tiffany & Co. 
Brioni : Tailoring Legends by Assouline Book
The art of the suit. Brioni, the ones who made the suit for Casino Royale, the first James Bonde adventure with Daniel Craig behind the suit. Find out the whole history of this emblematic Italian brand.
A tailor-made suit, to feel good on the move
What's better than having clothes that fit you perfectly? Stop looking for a suit that fits you well off the rack, it's very rare, sometimes it's the top, sometimes it's the bottom, there's always something wrong. Having one made for you to your specifications is the ideal world.
You can have it made at Clusier, Holt Renfrew, Harry Rosen, Sartorialto, and many more. It won't be for Christmas, it's often a process that takes several weeks, or even longer for some designers.
The Cruise Collection by Orlebar Brown
If you're heading to the Caribbean this winter, Orlebar Brown's Cruise 2002 collection is for you. Whether it's their beautiful jumpers or their perfect swim shorts, you won't be able to resist them. They also have a James Bond collection!
A Lacoste Polo from the « Made in France » Collection
We love the Lacoste collection here, but we prefer the ones "Made in France" as they say. The products are more expensive, because the cottons are more resistant and the seams better made. To be discovered. Also, this year's collection is at the end of the line, so it's discounted.
The tuxedo, An Essential for the Gentleman
Let's face it, having a tuxedo is not a luxury. At the price where costume rentals are made, it becomes more affordable to have your own tuxedo. It will be unique and well tailored. And don't hesitate on the details, you will be the one wearing it. At Clusier, Holt Renfrew, Harry Rosen, Sartorialto, and many more.
The bowtie : The tuxedo companion
Yes, a bow tie, but not the one that's already made, but a real one, one that you'll have to learn to tie, like James Bond. You have to learn how to do it right now. At Clusier, Holt Renfrew, Harry Rosen, Sartorialto, and many others
The Ultimate Gift List by Gentologie – Business
On the business side, discover some small additions to your office that will make your living space even more enjoyable.
The Herman Miller Aeron Chair
Our editor has personally used this chair for about 2 years and it feels like it was bought yesterday. It is comfortable, so much so that his visiting friends want to sit in it constantly. Feel free to make it your own.
The return of the paper diary, for better contact with reality
As we were saying earlier, get back to the real thing, drop the metaverse, especially with the privacy hiccups, keep your notes in a paper diary.
Montblanc notebook and pen
To take notes, get a pencil and a nice Montblanc notebook. There's nothing better than practising your spelling and hand with this chic tool that you won't be able to do without.
Discover the different collections
Berluti Paperweight
From the French shoe manufacturer, what better way to hold your papers than with this superb paperweight in the shape of a Berluti shoe. Beautiful, but also practical.
The Ultimate Gift List by Gentologie – Art of Living
There is business and there is relaxation, enjoying life, that is the Art of Living.
A day (or more) at the Bota Bota Spa
What better gift than relaxation? It's hard to resist the silence of the water and the waves just a few feet away. The experience at Bota Bota in winter is so pleasant, you must try it.
Un ensemble LEGO pour adultes
LEGOs, as our columnist Marc Bouchard recently mentioned, are not just a child's game, many adults love these little blocks that sometimes give us a hard time. In short, a great gift that will stay with you for a long time and get the gentlemen out of their phones.
Discover the different sets on the LEGO website
For those who loves candle and cigars: Elsa Peretti Bean Lighter at Tiffany & Co.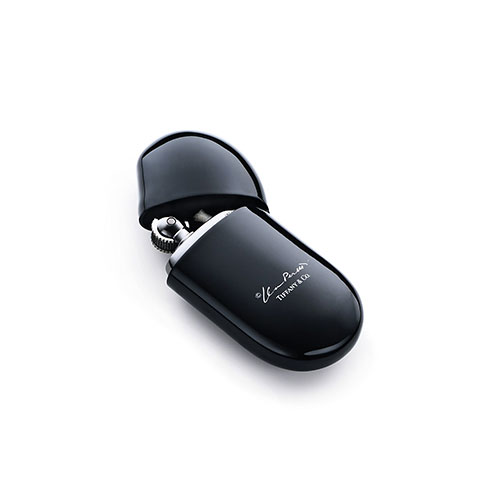 Cigars and candles have been in vogue in recent years. So why not invest in an efficient and beautiful lighter that will match your luxurious decor? The bean represents the origin of all things. This beautiful lighter is made of black lacquer and measures 2.5″ (6.25 cm) long.
Berluti Cigar Case
Speaking of cigars, a beautiful case to carry them in will no doubt come in handy when you travel. However, be careful, Cuban cigars are not allowed in the US. From the famous brand known for its shoe leathers, Berluti.
For those who love the World Cup: District Eight Foosball table
The District Eight signature Foosball Table is designed and engineered to the finest detail. Every component is crafted, combining cast iron, oak and concrete, with unique details such as the player's hats. The Foosball Table has already been a statement piece within the most inspiring spaces worldwide.
Dyson small appliances at the cutting edge of technology
We've already told you about the Supersonic for your hair, but the Dyson family is full of appliance choices. Whether it's a heater for poorly insulated flats that you like the look of or sweepers that pick up everything! The choice will be difficult, but much appreciated by the recipient!
For the photographers: Canon EOS R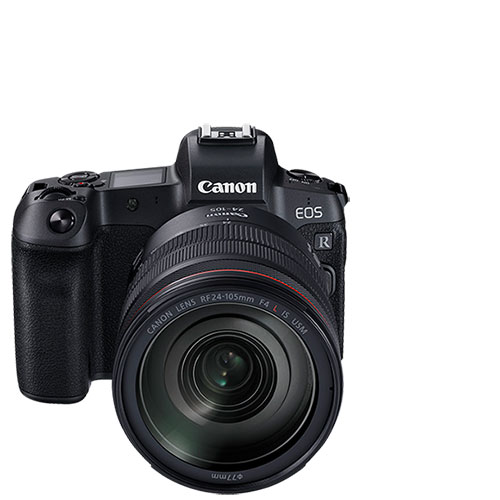 The camera most in demand in recent months. Its portability and versatility video-photo make it the perfect device.
The Ultimate Gift List by Gentologie – Wines & Spirits
A little drink now and then is fine, but even better when it's a fine spirit or a delicious champagne. Just remember to go in moderation.
Champagne
With Champagnes, it may be less of a gift, as he will certainly want to open it with you to celebrate. Look for special editions like Laurent-Perrier's Blanc de Blancs or Pommery's Louise. From Ruinart, the Blanc de Blanc is also very interesting. Otherwise, you can look at great vintages if you have the means. Let's take for example the Cristal de Roederer, the Bollinger Grande Année, the Pol Roger Winston Churchill, or the Dom Pérignon.
I also recommend KRUG, but it is not available at the SAQ. You can find it in LCBO and BC Liquor Stores.
Laurent-Perrier Blanc de Blancs  in SAQ  | in LCBO | at BC Liquor Stores
Ruinart Blanc de Blancs at SAQ | at LCBO | at BC Liquor Stores
Cristal de Roederer Brut 2014  in SAQ | in LCBO | at BC Liquor Stores
Bollinger La Grande Année 2014  in SAQ | in LCBO | at BC Liquor Stores
Pol Roger Winston Churchill in SAQ | at BC Liquor Stores
Pommery Cuvée Louise in SAQ | in LCBO
Dom Pérignon 2012  Soon in SAQ  | in LCBO | at BC Liquor Stores
Krug Grande Cuvée in LCBO | at BC Liquor Stores
A wide array of Whiskys
As for the whiskys, there are several. You can check them out in a future article to be published this week, so you don't miss anything. Enter our giveaway for the chance to win The Dalmore 12 Year Old.
The PUR Vodka x Queylus
For the latter, we offer you an interesting package. Start with the PUR Vodka Autographe Edition 04 in collaboration with Domaine Queylus, a bottle of their Pinot Noir available in SAQ, the chocolate bar in collaboration with SOMA (available in Montreal at État de Choc) and to finish, the vodka cup from Tiffany & Co.
The Ultimate Gift List by Gentologie – Fine Dining
Oh, foodies, it's always easy to satisfy their appetites! Here are our suggestions.
The Caviar, an exceptional gift
Offer caviar? What for? To celebrate, to party, to share and to make discover this exceptional product which is very rare. We recommend one of those from our friends at Oysters and Caviar who offer caviar duos as well as sets composed of oysters and caviar. If you want to try an exceptional product, the Albino is a product made from the same fish as the Beluga, you will discover a whole new world.
The caviar at Oysters & Caviar
Cookbooks for gentlemen
Cookbooks are always a great gift choice for those who love the art of the table. We have a few here, but I'd like to draw your attention to the book Climats by Jean-Sébastien Giguère of the restaurant H3 and Le Coureur des Bois, which takes you on a journey through the table according to the seasons. A great learning experience.
The Kitchen Aid stand mixer, the perfect complement to the chef
What better way to add to the arsenal of a great cook than with a stand mixer from Kitchen Aid. We specify the brand, because they really are the ones who put this system forward and they keep adding accessories to their model.
Coravin, the Sommelier's Best Friend
For the budding sommelier, what could be better than this superb system. No need to open bottles all at once, it's an essential for learning to taste and try wines on a weekday evening.
Nespresso Creatista, the Ultimate Nespresso
Take your barista experience to the next level with the Nespresso Creatista. This high-end machine will add the barista dimension of milk while keeping the convenience of capsules.
Jura, to drink a coffee like a tennis champion!
Do you have an enthusiast who likes to choose his coffee, but doesn't want to go through all the steps of coffee creation? The Jura is for him! Easy, simple and a delicious coffee that will only hit aces in the mouth, like its ambassador Roger Federer.
The R58 Cinquantotto, a racing espresso machine!
For the coffee maniac, you need this machine. It allows all the little adjustments so that the barista can have full control over his machine. In short, ask for an invitation to taste the result. Try it with Favuzzi coffee.
The Arbol pizza board, perfect for the new pizza enthusiast
If you have a gentleman pizza maker in your life, this beautiful pizza board from Arbol will look as good as it looks on his pizza Instagram photos. Available at the Salon de Métiers d'Art du Québec or on their website.
Teas for all
There are coffee lovers and tea lovers. For the latter, it's hard to miss iconic brands like Camellia Sinensis, Mariage Frères, TWG Tea. Holt Renfrew offers Fortnum & Mason's Sparkling Tea, which is surprising in a world where liquids are more sedate.
An All-Clad cookware set
A great brand that will make the apprentice cook a great chef. Made in the USA.
The Ultimate Gift List by Gentologie – Driving
For those who like to get away from it all in their vehicle, here are even more opportunities to indulge their passion.
Ferrari Taschen Book : Work of Art Behind the Wheel
It would be hard to pass up this wonderful book that we received in our email box and had to share with you. As well as an interesting book on the history of the dark horse brand, it will be an object of desire on your coffee table. Read it with an Italian espresso in hand.
Tiffany & co. Race Car Clock: For Those who Run After Time
What could be better than a beautiful dial to take a look at the time while once again escaping the grip of the phone? Don't be in a hurry to look at the time on this limited edition, but do hurry to buy it, as it is a limited edition.
Aluminium and Diamonds Version
Porsche Ice Experience, for those who love speed
Pour ceux qui aiment les voitures et qui veulent toujours améliorer leurs compétences de conduite, la Porsche Ice Experience est une expérience à vivre au moins une fois dans sa vie. Être capable de perdre le contrôle de sa voiture dans des situations extrêmes avec une équipe autour de soi n'a pas de prix. Vous devez le faire. Notre équipe a adoré.
For the coffee lover behind the wheel: Ember Travel Mug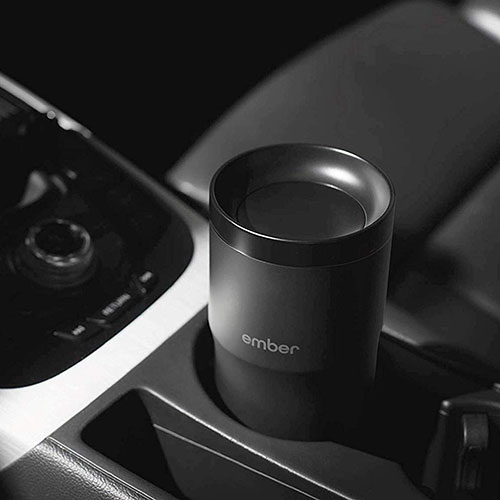 Designed to be used on-the-go, Ember Travel Mug does more than simply keep your coffee hot. The smart mug allows you to set an exact drinking temperature and keeps it there for up to 3 hours, so your coffee is never too hot, or too cold.
The Ultimate Gift List by Gentologie – Watches
Ah watches, always a popular category at Gentology! We'll be talking about them even more in 2023! Watch our newsletter for more news. But we won't be talking about connected watches, unfortunately they don't stand the test of time.
Tag Heuer Monaco, a timeless classic
A classic. The TAG Heuer Monaco is Steve McQueen's watch, but in black. This one features an elegant black brushed sunray dial, in a 39mm square case and with a permanent red seconds indicator. To celebrate their iconic model, they have revisited the usual colours of the Monaco collection and integrated their Heuer 02 manufacture movement. A success.
The 007 anniversary series at Omega
From OMEGA, as 2022 marks the 60th anniversary of James Bond, a reissue of some of the series' models has appeared on the market. It's hard to choose with so much choice!
At Reservoir, time and music collide
At Reservoir, we target music lovers! The atmosphere of the greatest rock concerts is injected into every component of the RESERVOIR Sonomaster Chronograph Black Thunder. Like an electric shock to the wrist, its elegant design reproduces the hands of power meters or VU meters of analog stereo amplifiers. They will turn every second into a tempo to which the best performances of your life will be played. Like all its predecessors, the rock watch is inspired by the most daring measuring tools such as VU meters. The VU meter is an instrument that indicates the level of the audio signal. With this design choice, RESERVOIR transforms decibels in minutes.
The Ultimate Gift List by Gentologie – Grooming
Having beautiful skin is important. Having a good state of mind is also important, but a session at the psychologist's isn't a great Christmas present, but think about it, everyone needs it.
Acqua di Parma, The Italian Beauty
We recently received the Air Canada x Acqua di Parma kit, and what this brings is joy. With its yellow colour, it is dynamism, sunshine. It makes you want to go on a trip. On the other hand, as a gift, why not offer the Barbiere experience. It is offered in some of the most beautiful places on the planet, including Rome, Milan, Miami and London. Give it to someone very special.
Groom
From Groom, one of our favourite Canadian companies, it would be hard not to suggest their facials. Released a few months ago, they are simply pleasant, smell wonderful and are effective. Not to mention their soap, perfect for the kitchen.
Kiehl's, science for the skin
Science for your skin. At Kiehl's, they ask you questions, they analyse your needs and your skin. I use some of their products and it's the refreshing aspect of their products that is nice.
Clarins, Do Like LDT
How can you not love Clarins, especially when Laurent Duvernay-Tardif tells you to try their products! For Clarins, purity is in their DNA, it's what sets them apart, and the environment plays an important role in the creation of their various products. If it's good for Laurent, it's good for you.
IDC, for a younger looking skin!
Another really interesting Canadian brand with a small range for men, for the holidays, discover a box specially designed for men wishing to have a younger look, this box combines two anti-aging performance and nourishing for a complete dermocosmetic ritual, morning and evening.
The Ultimate Gift List by Gentologie – Perfumes
Dolce & Gabbana — The One
This is one of the team's favourite fragrances. Combining elegance and sensuality, this classic is enlivened by modern features. It expresses absolute virility, through the magnetic and sophisticated accords of basil, lavender and sandalwood.
Tom Ford Fucking Fabulous
With a name that says it all, fucking fabulous is a decadent, spicy leather fragrance that has an intoxicating hold. Tom Ford's iconic fragrance is spicy, warm and decadent as we told you above. An indulgent heart of almond and iris lends a textural richness to the luscious leather, intensified by a floral accord of iris. The effect is so fabulous that no other name will do.
Boss Bottled, the Manly One
The fragrance that represents the brand's muse, Chris Hemsworth: like him, he is competitive, determined and ambitious. His daily preparation rituals are part of his personal quest for success. The fragrance has captured the BOSS spirit in a scent. Because it combines elegance and style, it was designed for the modern man. Dynamic with fresh, sensual notes, BOSS Bottled exudes distinction, sophistication and joie de vivre. Balanced by a fresh, fruity top note, the bewitching floral and spicy heart note is dominated by geranium, with a hint of clove. The resolutely masculine base note harmoniously combines sandalwood, cedar and vetiver.
The Ultimate Gift List by Gentologie – Culture
Develop discomfort.
Whether it's with museum subscriptions to see exhibitions like Basquiat and Music at the Montreal Museum of Fine Arts, plays, music concerts, jazz, change your daily routine. Risk not liking it, discover it, enliven your senses. Culture, the more the better and it's never wasted and it's a lot better than a walk with your headphones.
The Ultimate Gift List by Gentologie – Travel
Ah the escape, to go and meet others, to put oneself in danger, to discover the world.
The RIMOWA luggage
We told you that we offer you things that last. What could be better than century-old suitcases? Aluminum ones will certainly last longer and are more environmentally friendly, although the plastic ones are also great, with their new colours in shades of red and green, not to mention the collection in collaboration with Adidas or their new backpack in a small size, in short, you have the choice of what to put your Orlebar Brown swimwear in.
Apple Air Tags
This is probably the only little techno thing we are going to offer you. These little rounds may save you from losing your keys or luggage (talk to our editor). Relatively affordable, they take up little space.
Air Canada Gift Card
The best way to get away is always cheaper, so why not give the gift of a travel voucher? Air Canada can take you just about anywhere on the planet with its partners, so you'll be a winner no matter where you go.
Happy Holidays to all and don't forget that you can always give our subscription as a gift to the gentlemen in your life.